The Congkak room in Four Seasons Resort Langkawi offers comfort and sophistication, with breathtaking views of the Andaman Sea and the Resort's landscaped tropical gardens. It can be divided into two smaller rooms, Congkak A and Congkak B, and the adjacent Veranda is a perfect pre-function space.

Tasteful Décor
Congkak's Malaysian architecture is complemented by Middle Eastern design influences.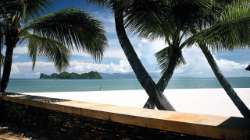 Breathtaking Views
Enjoy stunning vistas of the Andaman Sea and our landscaped tropical gardens.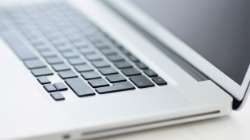 Online
Take advantage of wired and wireless high speed Internet access.
Seating
Classroom
U-shape
Theatre
Reception
Banquet rounds
Conference/Boardroom

48
32
80
100
80
32

Room Features
Breakout rooms available with this room
Pre-function space available with this room
Wired or wireless, high-speed e-mail and Internet access

Location
CENTRAL AREA OF RESORT, NEXT TO SERAI RESTAURANT
Size
Area
Dimensions
Height

126 m2 (1356 sq.ft.)
18 x 7 m (59 x 23 ft.)
3.3 m (10.8 ft.)