China by Four Seasons
Getaway Ideas – Guangzhou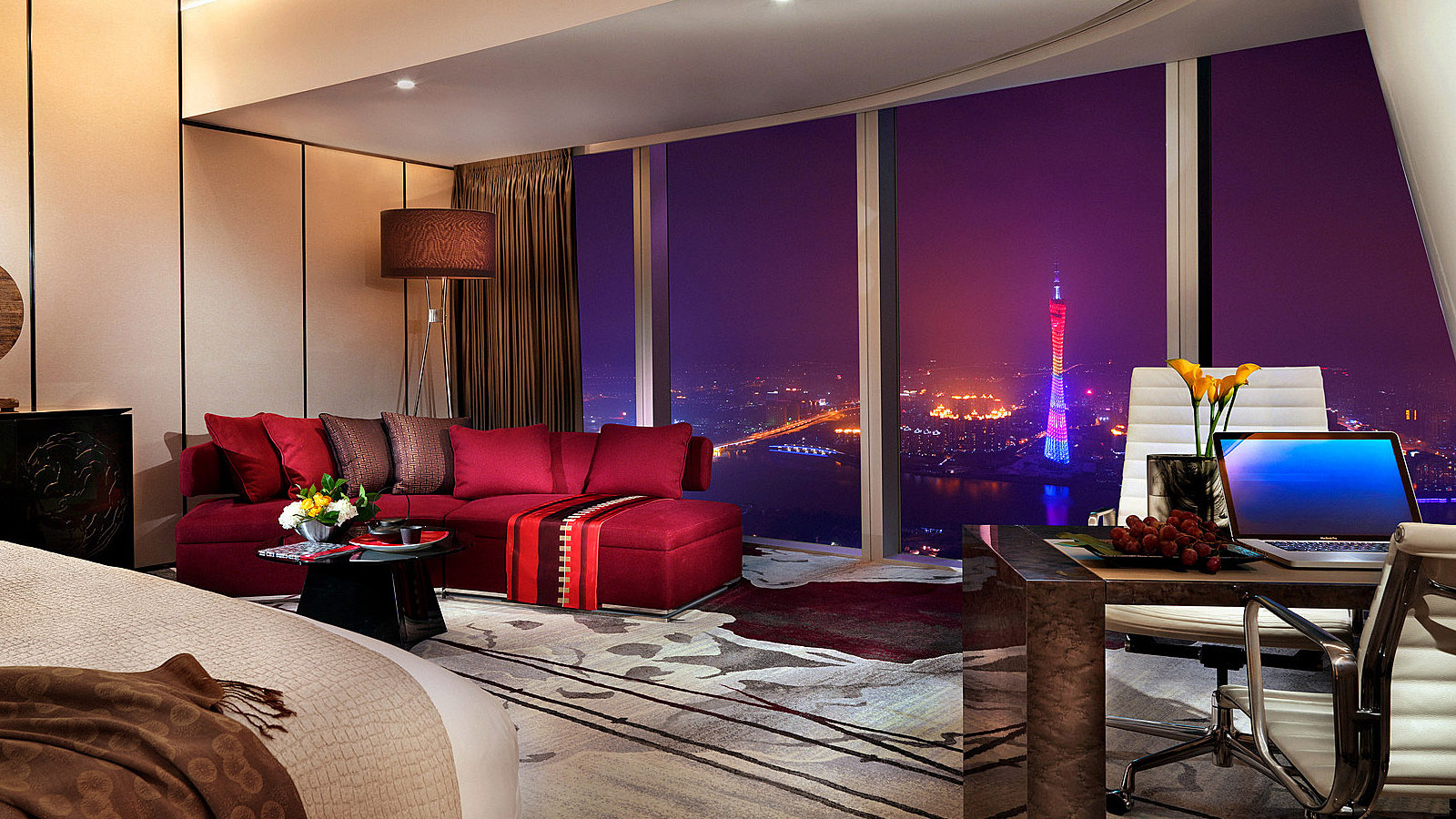 Guests at Four Seasons Hotel Guangzhou often have the sensation of "owning" the city when they take in the dazzling cityscape views from our location in the top third of one of world's tallest skyscrapers. Combining centuries of rich history and exciting modernity, Guangzhou is indeed a great city to have at your doorstep.
Our welcoming concierge team will be more than happy to assist with planning your exploration of the city, and we can help you create a customized itinerary to suit your interests. Free bikes are available to all guests so you can get around like a local and uncover some of the neighbourhood's best-kept secrets, or we can help you enlist the services of an expert, English-speaking tour guide and a private car.

Discover the city's British and French colonial past at Shamian Island, home to cafés, carefully restored buildings and broad, walkable boulevards. Another popular destination is the 19th-century Chen's Ancestral Temple, regarded as a shining example of Cantonese architecture and featuring 19 buildings, 6 courtyards and 9 halls as well as the Guangdong Museum of Folk Arts and Crafts. Get unique views of the city and its iconic scenes with a night cruise on the Pearl River, or from a high-speed elevator on the "Supermodel," the nickname for the 600-metre (1,968-foot) spire of the Canton Tower.
A rich world of culture awaits inside the Hotel as well. Our Concierge can arrange a tour of our original postmodern artwork, commissioned from national and international artists. Travelling with kids? They get to choose one of 12 Chinese zodiac plush toys to keep for their very own – always a hit! Savour dramatic views and delicious cuisine at one of our restaurants, such as Catch, the city's highest hotel restaurant (known for impeccably fresh seafood and an interactive kitchen), or Yu Yue Heen, celebrated for its delectable Cantonese fare.
Bold and contemporary or charming and historic, it's all authentic Guangzhou. We warmly invite you to discover our city.