CHINA BY FOUR SEASONS
Beyond "Chinese Food": China's Eight Culinary Traditions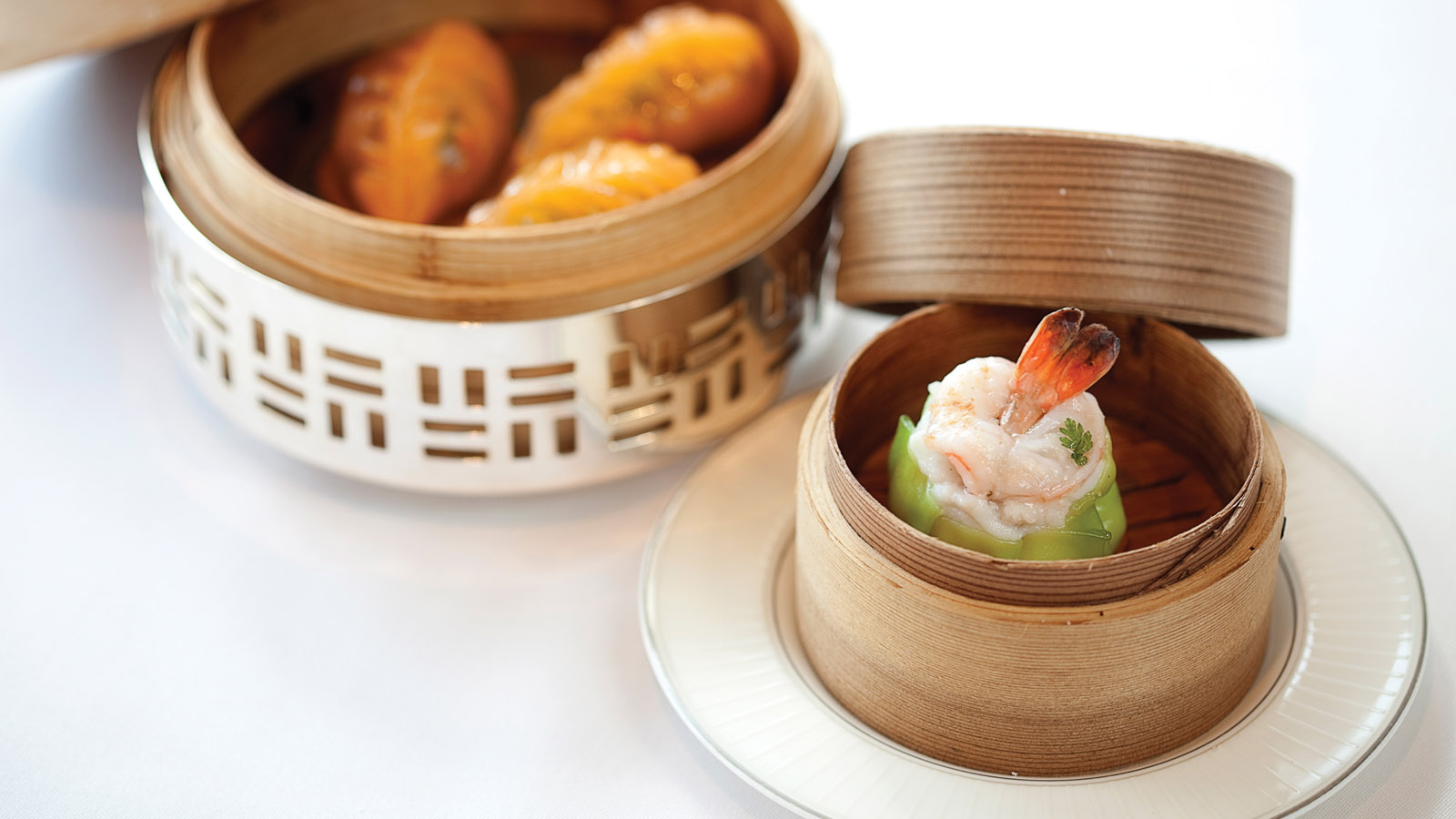 Outside China, the term "Chinese food" is a catch-all. On menus of Chinese restaurants in North America, for example, versions of wonton dumplings and kung pao chicken often sit side by side despite the fact that they derive from completely different culinary traditions. An equivalent is a restaurant that serves both bratwurst and paella and calls it "European food."

In fact, Chinese cuisine encompasses an extraordinary range of cooking styles, ingredients, flavours and signature dishes, each dependent on local factors such as geography, available resources and climate. Over China's long gastronomic history, these regional variances have produced eight culinary traditions.

Perhaps the best known of these is Cantonese cuisine (yue cai), which hails from Guangdong Province in the south and is the dominant cuisine of Hong Kong, Macau, Shenzhen and Guangzhou. Cantonese food is most recognizable as dim sum – small portions of food usually served in bamboo steamers. In Hong Kong – the global epicentre of Cantonese food – the very best is served at Lung King Heen at Four Seasons Hotel Hong Kong, the world's first Chinese restaurant to receive a three-star rating from Michelin. And in Macau, Zi Yat Heen at Four Seasons Hotel Macao, Cotai Strip®, a two-star Michelin restaurant, serves authentic Cantonese cuisine and creative dim sum.

Jiangsu cuisine (su cai) and Zhejiang cuisine (zhe cai) derive from the cooking styles of their eponymous provinces, which surround Shanghai and influence the distinctive cuisine of the city. Jiangsu cuisine is marked by a purity of ingredients and flavours, and many of Shanghai's most famous dishes, including delectable minced pork lion's head meatballs, are variations of traditional Jiangsu dishes.

While Zhejiang cuisine also has an influence on Shanghainese cuisine, it more directly informs the local cuisine of Hangzhou, the capital city of Zhejiang Province. The city's signature dishes – beggar's chicken, dongpo pork, and West Lake carp in sweet vinegar – all capitalize on Zhejiang cuisine's emphasis on subtle flavours and fresh ingredients. At Jin Sha, Four Seasons Hotel Hangzhou at West Lake's signature restaurant, the menu pays homage to regional traditions with a showcase of authentic Hangzhounese dishes in addition to a selection of Shanghainese and Cantonese specialities.

Shandong cuisine (lu cai), prevalent in the province of Shandong on China's eastern coast, has been especially influential in all branches of Chinese cuisine owing to Shandong's proximity to Beijing, the long-time capital. Indeed, Beijing cuisine itself draws heavily on Shandong cuisine, which features strong flavours, abundant seafood dishes and an array of staple vegetables, although the city's signature Peking duck dish traces an independent lineage back to the imperial era.
The remaining four cuisines – Sichuan (chuan cai), Huizhou (hui cai), Fujian (min cai) and Hunan (xiang cai) – are equally distinct, with flavours that range from mouth-numbingly spicy to simply seasoned.

For adventurous gastronomes who travel to China and are lucky enough to taste all eight cuisines, "Chinese food" will never be the same.
More Five-Star Highlights