Embark on a journey of discovery across our award-winning portfolio, with 31 Michelin stars. Savour the most memorable culinary moments, all crafted with the genuine love and care that is the hallmark of Four Seasons around the world.
Iconic Dining Destinations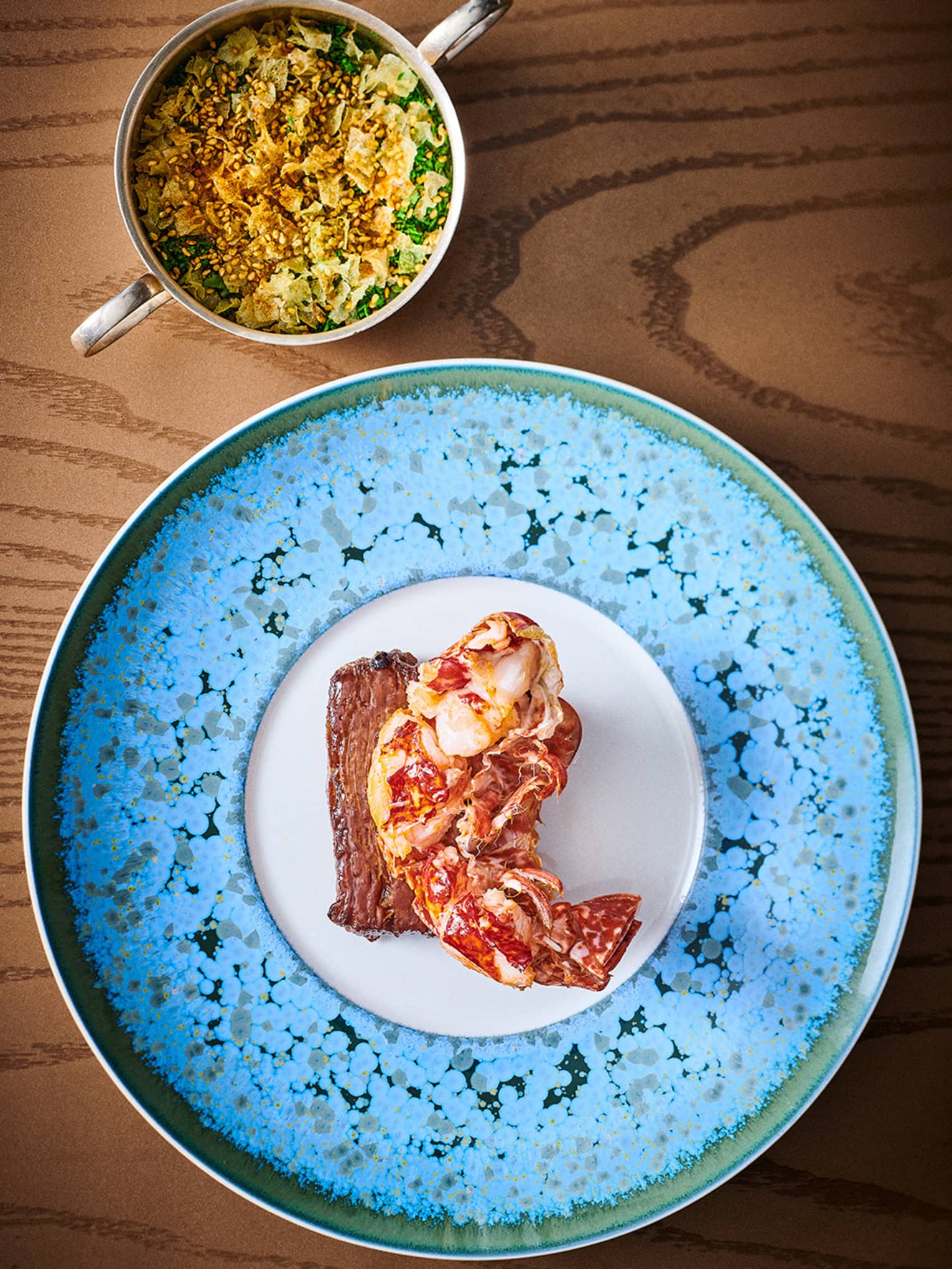 Creative Modern Cuisine In The Heart of London
A stone's throw from London's top designer districts and the greenery of Hyde Park, take a front row seat at Michelin-starred Chef Yannick Alleno's culinary theatre, as the best of British cuisine and the time-honoured techniques of French gastronomy are brought to life before you at Pavyllon London.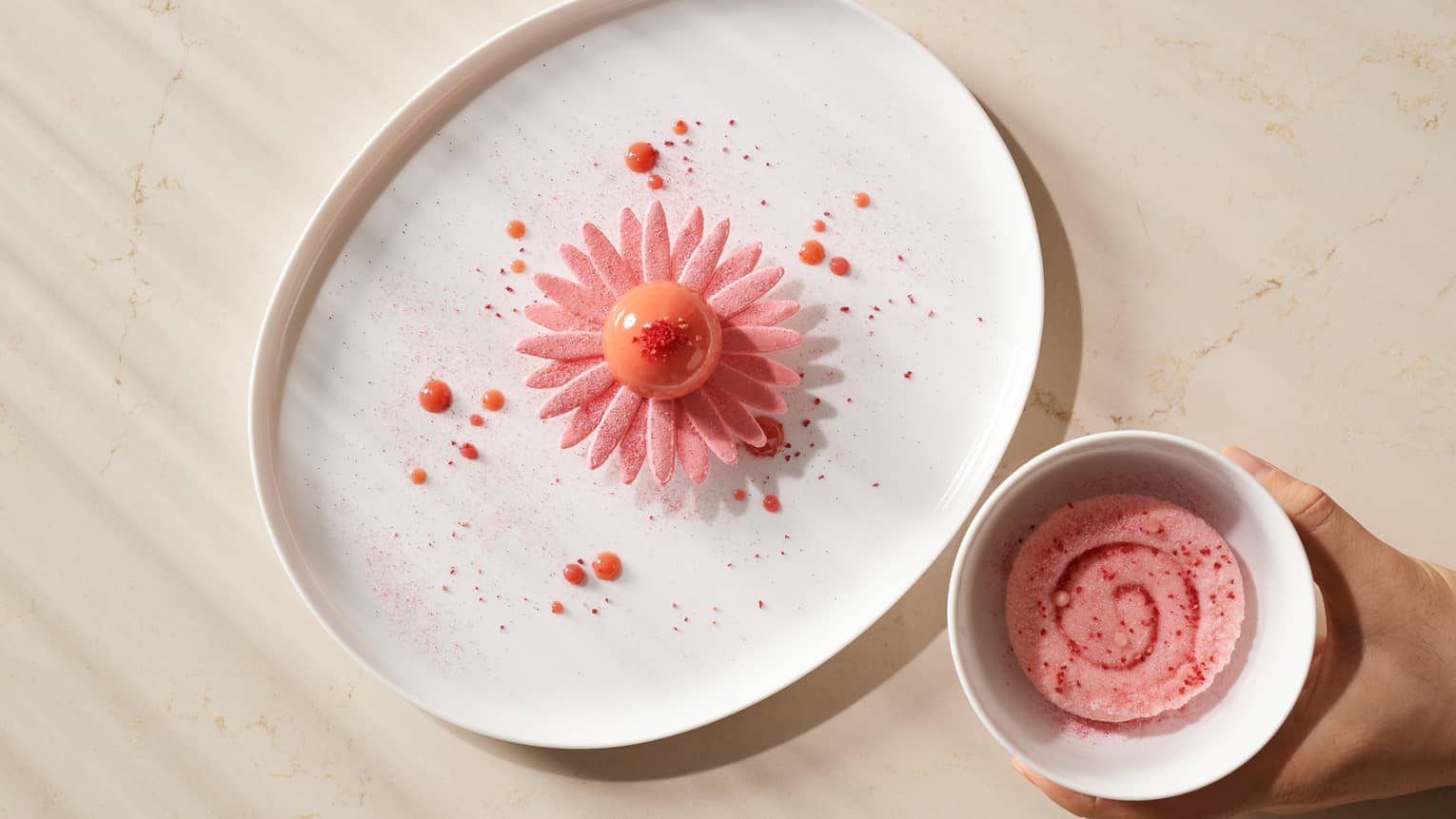 French Flair Shaped By The Japanese Terroir
Combining sky-high dining with the electric energy of downtown Tokyo, experience Guillaume Bracaval's contemporary French cuisine that is rooted in the Japanese terroir. At est, enjoy a feast for the eyes as well as the palate, with panoramic rooftop views of Tokyo's iconic skyline.
Classic Surf Club Glamour With A Modern Twist
Drink, dine and delight in the fabled footsteps of Hollywood's finest, as the palm-fringed surroundings of The Champagne Bar recall the soulful charm and oceanfront glamour of The Surf Club's early years and the energetic bartenders conjure up modern classics for a whole new era.
Award-Winning Dining
Le Cinq

Ham, Mushrooms and Truffle Spaghetti Gratin

Paying tribute to the dish Chef Christian Le Squer's mother would lovingly prepare every Wednesday, this artistic reinvention is crowned by aromatic truffles and a gold leaf timbale.

Wood-grilled to perfection over American oak, this melt-in-your-mouth Creekstone Farms bone-in filet showcases a unique flavour profile derived from a secret adobo marinade.

Lung King Heen

Baked Whole Abalone Puff with Diced Chicken

Rich buttery layers of homemade pastry cradle a tender diced chicken filling, with a whole abalone sea snail that is glazed and cooked for eight hours to elevate the umami flavour.

La Dame de Pic London

Les Berlingots ASP ©

With a delicious filling that evolves and changes as each new season unfolds, these delicate home-made pasta parcels are inspired by Chef Anne-Sophie Pic's favourite childhood sweets.

Chef Guillaume presents a cloud-like creation rooted in French cuisine and shaped by the Japanese terroir, as a tofu and soy milk siphon combines with citrus and fennel flower aromas.

Le George

Candied Tomatoes Tarte Tatin, Cacio E Pepe Ice Cream

An Italian take on a French culinary classic, sweet candied tomatoes and peppery Pecorino cheese sit atop a delicate "pâte feuilletée" that brings crispness and texture to every bite.

Cura

Squid with Hazelnuts, Roasted Seaweed Butter and Caviar

Delicate strands of fresh squid tagliatelle float upon a caviar-topped hazelnut sauce, while the squid's own dried and roasted ink and gold leaf provide a dramatic artistic finish.

Yu Yue Heen

Barbecued Pork Belly

The signature dish of Michelin-starred Chef Yu Yue Heen, dark-skinned pork is meticulously cleaned, poached, marinated, air-dried and then barbecued for a remarkable taste sensation.
Find Your Dining Destination
Four Seasons Dining
Get inspired by fellow gourmands, then discover your own culinary journey with Four Seasons.
@rachelannmorris71

@emilerassam.mc

@robdiffer

@glorialimsy