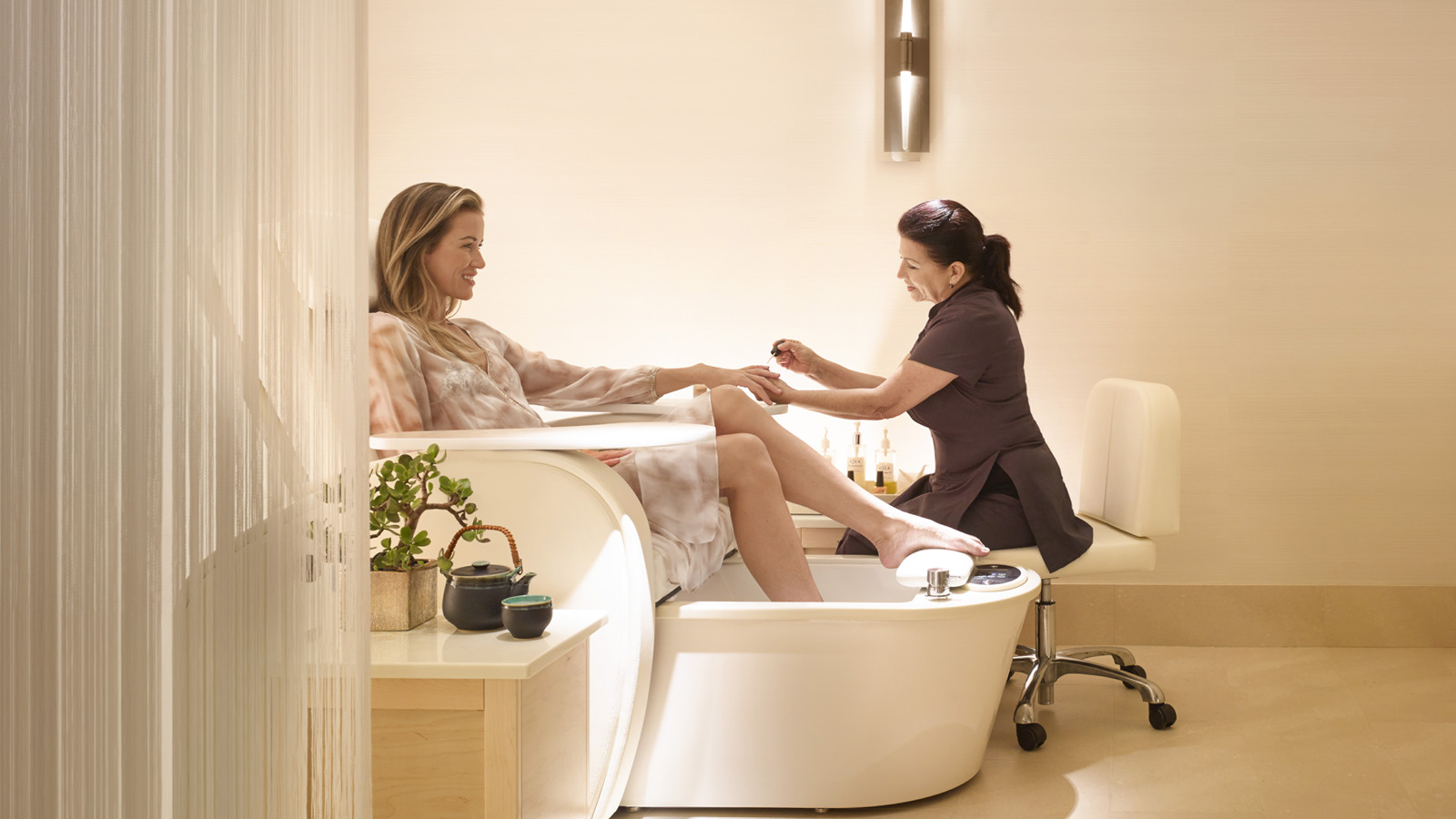 We offer a complete menu of salon services including pampering manicures and pedicures, makeup consultations and makeovers, blow-outs, care-free hair styling and luxurious up-dos for those special events. Our world-class professionals use the latest colors, looks, products, and next-level enhancements to help you look as good as you feel. Please contact our Spa to discuss services and to reserve directly.
Instant Shimmer
An instant fix for nails including a cut, file and polish or buff. Choose from a 25-minute manicure or pedicure.
25 Minutes
Call 1 (808) 565-2088
Salt & Sea
Pamper your hands with a nourishing seaweed soak, brightening mask, organic cuticle care and massage. The pedicure features a mineral-rich foot soak, seaweed scrub and organic cuticle care. 90-minute Deluxe includes rejuvenating gem-infused collagen treatment and massage.
60 Minutes
Call 1 (808) 565-2088
Enhancements
Collagen Eye or Lip Mask
Paraffin Treatment Hands/Feet
Exfoliation Treatment Add-Ins
French Polish Add-In
Gel Removal
Nail Repair
Nourishing Scalp Massage
30 Minutes
Call 1 (808) 565-2088
Cuts for Women
Cuts for Men
Dry and Shampoo Blowouts
Updos
Luxury Make-up
Beard/Mustache Trim
Beard Conditioning Treatment
Highlights (coming soon)
Waxing Services
Hair & Make-up including All Your Bridal & Event needs
Just for Keiki
Our 25-minute keiki manicures and pedicures are designed for kids ages 12 and under. Shampoo cuts also available.
25 Minutes
Call 1 (808) 565-2088
Prices and treatments are subject to change without notice. Prices are subject to 4.166% tax.