Get in touch with Lanai's natural landscape during activities and experiences created just for you by Four Seasons Resort Lanai. Climb the upland trails during a half-day hike, traverse the rugged terrain of the island's northern region in a 4x4 vehicle, or cruise down mesquite-lined coastal paths on a mountain-biking tour. Our Adventure Center can help you plan a thrilling Lanai adventure on land.
Read our itinerary: A Week of Adventure on Lanai
Lanai Archery and Shooting Range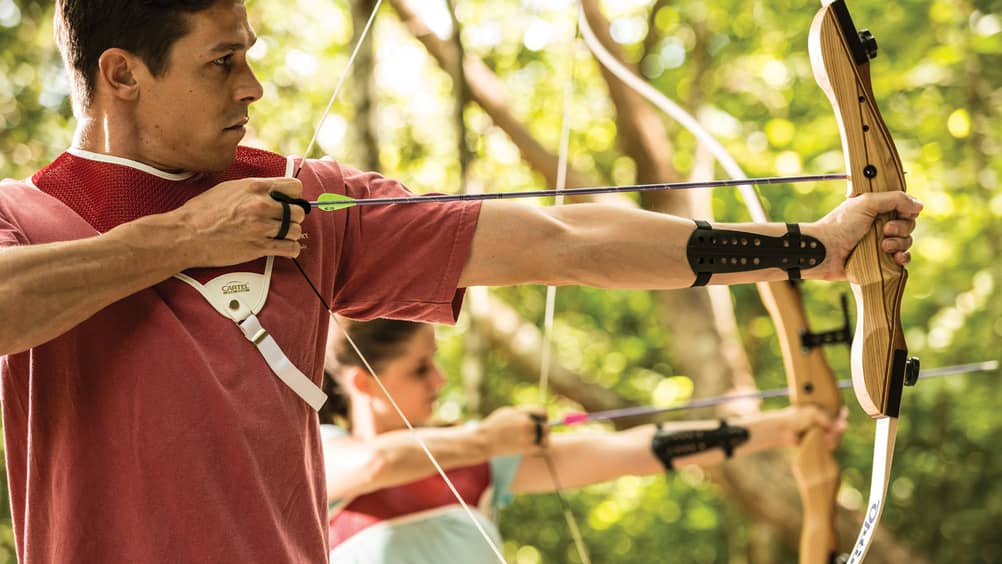 The 14-station course in the wooded uplands challenges shooters of all skill levels regardless of age, size or experience level. The introductory private lesson covers gun safety and awareness, course rules and shooting etiquette. Once you've mastered the basics, aim for sporting clays launched to simulate movement patterns of duck, quail, dove, pheasant and rabbits; or set your sights on 3D animal targets such as turkey, deer, ram or boar.
Plan your archery and shooting experience at the Resort Adventure Center, then pick up a bow and a quiver of arrows at the archery course. A private introductory lesson prepares you to take aim at traditional archery targets from 5 to 25 yards away.
Lanai Off-Roading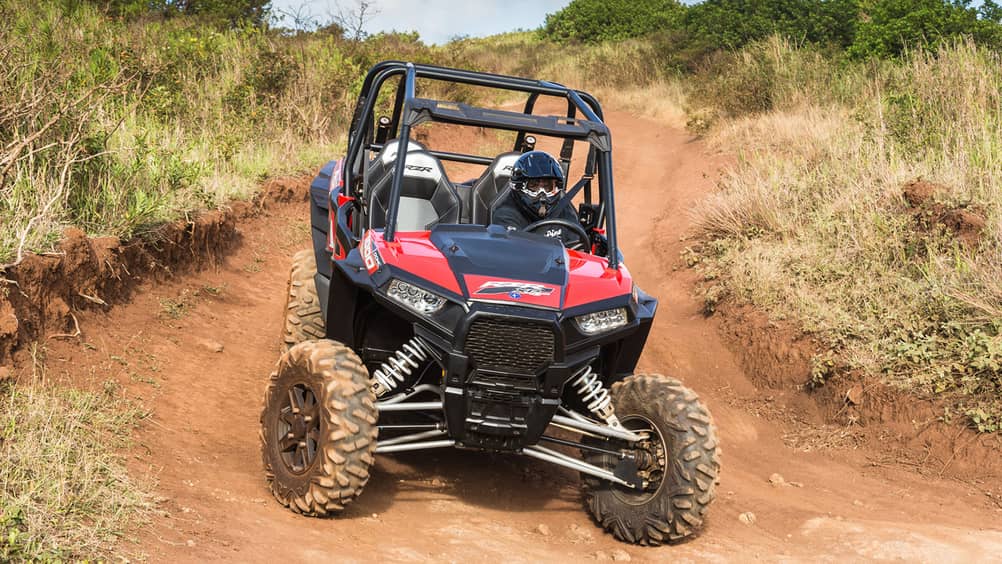 Venture off the beaten path during a guided Polaris off-road excursion. Your driver will steer you across the island's varying terrain, through majestic ironwood forests and verdant valleys, in search of inspiring views. Along the way you'll learn about Lanai's ecosystem and history. Customized private excursions are also available. Please visit the Adventure Center at the Resort to reserve your off-roading experience.
Horseback Riding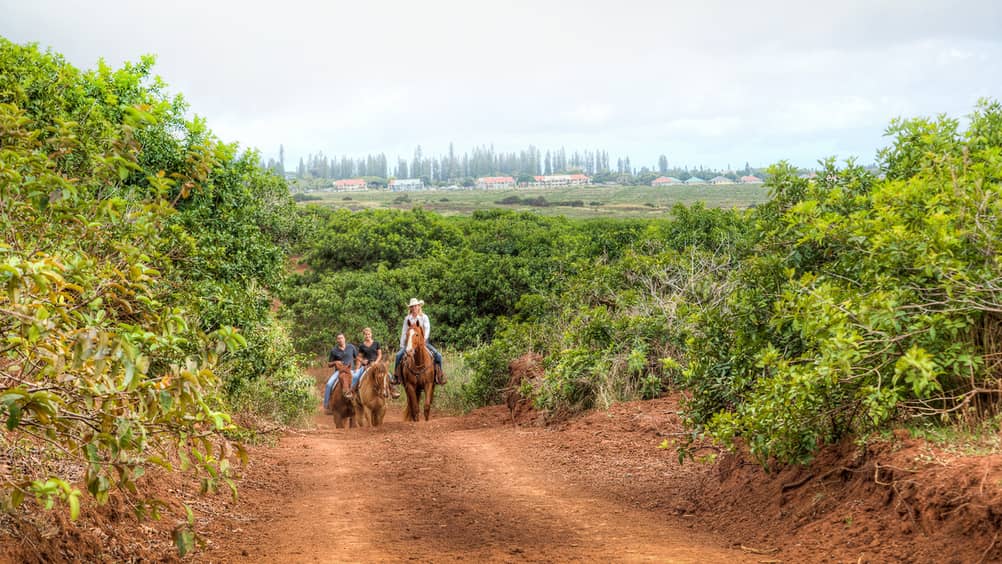 Ride horseback into the hills surrounding Koele, once the centre of ranching operations on the island, or explore the wooded valleys and trails of this extraordinary upland terrain, home to axis deer, Mouflon sheep and turkey. An assortment of trails meander through the wooded peaks and valleys of the extraordinary upland terrain, so riders of all ages and skill levels can saddle up. Customized private excursions, children's rides and individual lessons are also available.
Hiking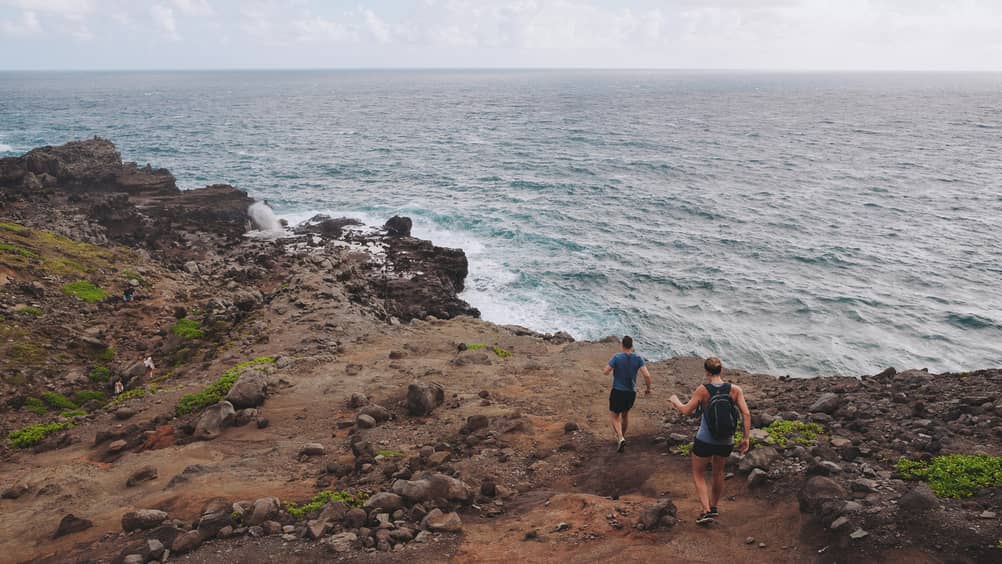 The island's contrasting landscapes offer natural motivation for exploring on foot. Take self-guided walks along short trails, or test your endurance during more strenuous climbs to stunning vistas. Guided hikes, with emphasis on Lanai's storied landmarks, culture and history, are also available through the Adventure Center at the Resort.
4x4 Jeep Excursions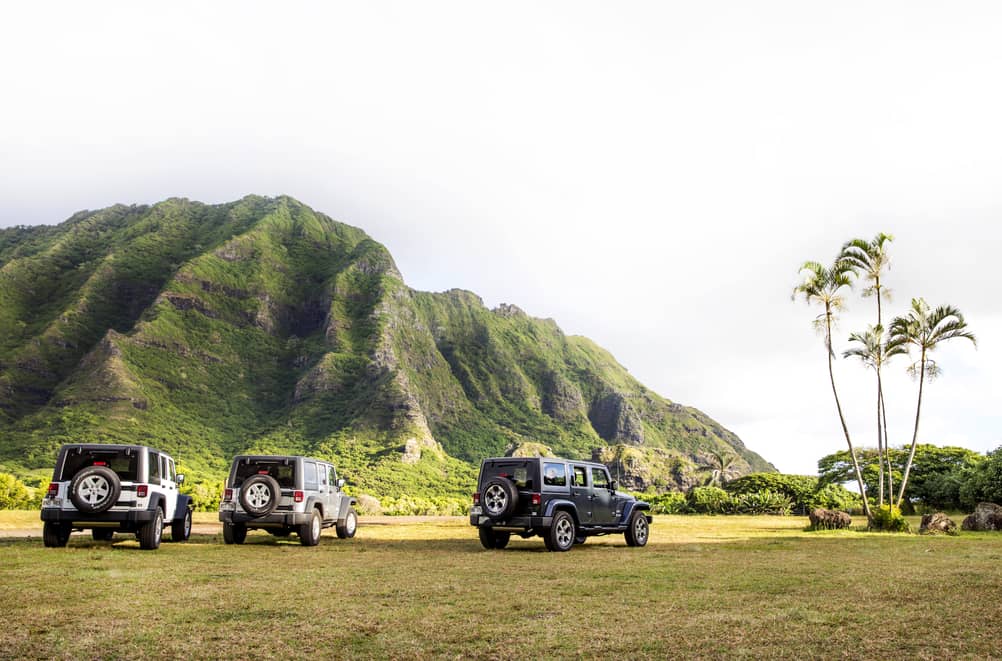 Lanai's stunning beaches, secluded hideaways, lava-cliff overlooks and rainforested peaks are dreamy discoveries for any traveller, and reaching them is an adventure in itself. Rent a 4x4 through the Adventure Center and follow remote dirt roads to Keahkiawelo (Garden of the Gods), Keomoku, Polihua Beach and Kaiolohia (Shipwreck Beach). Let us pack a picnic for you and spend the day exploring!
Biking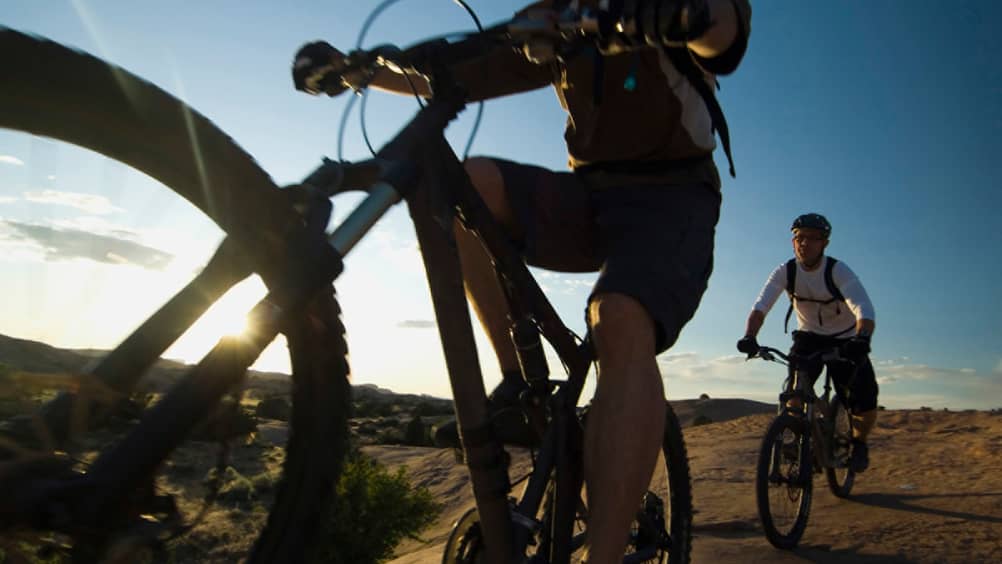 Experience scenic Lanai on two wheels. Rent mountain bikes at the Adventure Center and take to the red dirt roads of the upland region, the coastal road along Keomuku Beach, around the Resort, or tour around Lanai City, the former pineapple plantation town that now boasts charming cafés and boutiques.You can also explore the grounds of Four Seasons Resort Lanai along the Pohakuloa Trail, which caters to hikers and cyclists alike. Named for the ancient grounds it traverses, Pohakuloa means "long and stony" section of land. Though the gorgeous views live up to the name, this new walking and cycling path that weaves around the Resort grounds is smooth enough for hikers and cyclists of all abilities. .