Function Rooms
Lanai Terrace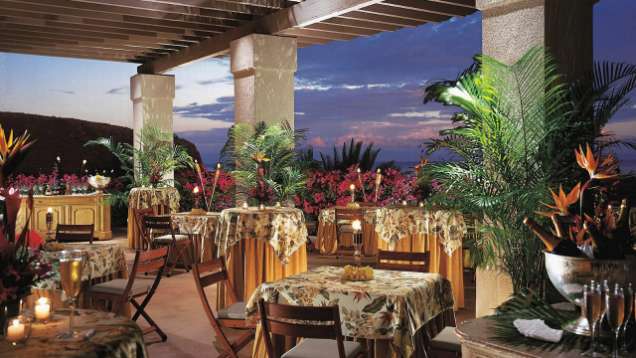 This outdoor function area commands spectacular views of Hulopo'e Bay, the Island of Kaho'olawe and the Pacific Ocean.
Décor
Stand and take in the views from this paved terrace with a manicured lawn and lush gardens.
Adaptable Space
Pre-function space available with this terrace
Host an event of up to 50 guests

High Tech
We can arrange for the use of high-tech AV equipment to suit any outdoor arrangement.
Seating
Conference/Boardroom
Banquet rounds
Reception

56
70
180

Room Features
Pre-function space available with this room
In case of inclement weather Alternative room: Manele I or Manele II

Location
CONFERENCE CENTER
Size
Area
Dimensions

178.4 m2 (1920 sq.ft.)
19.5 x 9.1 m (64 x 30 ft.)