The cerulean waters cradling the Hawaiian archipelago meet Lanai's rugged lava coastlines and steep cliffs just 9 miles (14.5 kilometres) from Maui. Yet with merely 90,000 acres (36,422 hectares) of land rising above the ocean, Lanai feels remote from everything – except, perhaps, the myriad creatures of the deep that populate its temperate waters. The only Hawaiian island wholly surrounded by the Humpback Whale National Marine Sanctuary, Lanai is a haven for sea life, from endangered Hawaiian monk seals to playful spinner dolphins.
Whether you choose to simply feel the waves lap serenely at your feet, experience an underwater ocean excursion or taste the flavours of the sea, ways to interact with Lanai's waters abound. Perched above idyllic Hulopoe Bay marine reserve, with complimentary water activities including shoreline-fishing lessons, guided snorkelling and boat charters, Four Seasons Resort Lanai is the ideal leaping-off point for an adventurous day on the water.
Early morning, 6:00 am
Rise with the sun, assisted by a cup of 100 percent Kona coffee, oatmeal and house-made yogurt parfaits from Kope. Enjoy an early-morning yoga session and connect with nature during a morning on the beach.
Morning, 8:30 am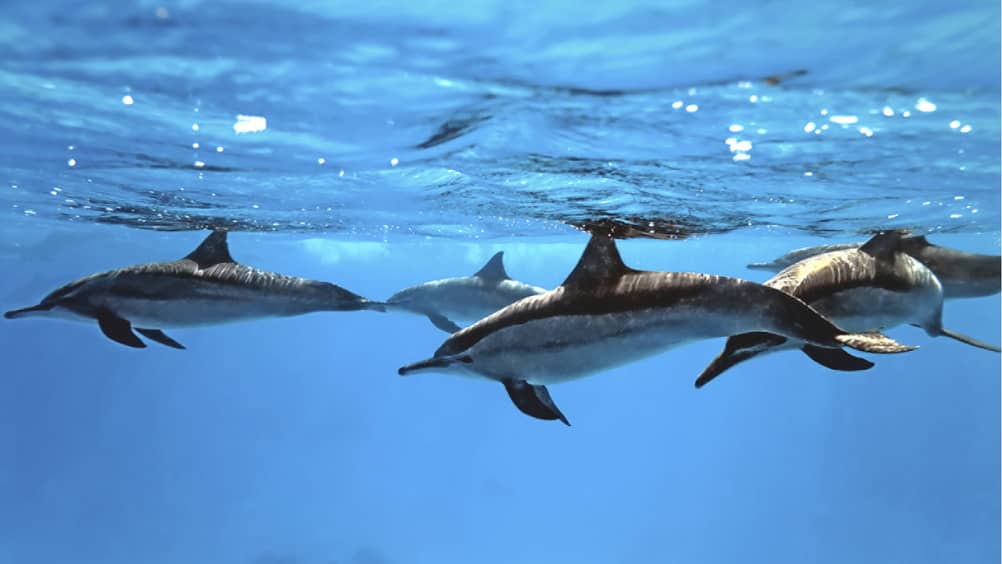 Walk over to Manele Bay Small Boat Harbor for an ocean adventure aboard a sailing catamaran. The three-hour Lanai Snorkel Sail sweeps you across the sea, past Hulopoe Bay, to a protected cove on the island's southwest side. Surrounded by 1,000-foot (300-metre) sea cliffs and boasting nearly 100-foot visibility under water, this secluded spot is every snorkeller's paradise.
Hover over vibrant coral heads and glide among teeming tropical fish. Grab a stand up paddle board after you've seen the fish, and test your balance.
Travelling to Lanai in the winter months? Consider instead a whale-watching boat tour that offers an encounter with North Pacific humpback whales. Learn about the whales and even hear them sing through a hydrophone.
Have a simple picnic lunch on board before harnessing the wind and sailing back to the harbour, soaking in views of Lanai as some never see it – from the surface of the boundless sea.
Afternoon, 12:30 pm
Drive to Richard's Market in Lanai City to pick up gourmet grab-and-go sandwiches, snacks and water before heading out on a 4-wheel drive to Kaiolohia (Shipwreck Beach). Explore its windswept, 8-mile (13-kilometre) stretch of white sand on foot while searching for exotic shells and taking in the views. Walk past the old lighthouse foundation to arrive at the Kukui Point petroglyphs, which offer hints of the area's ancient significance.
Early evening, 5:00 pm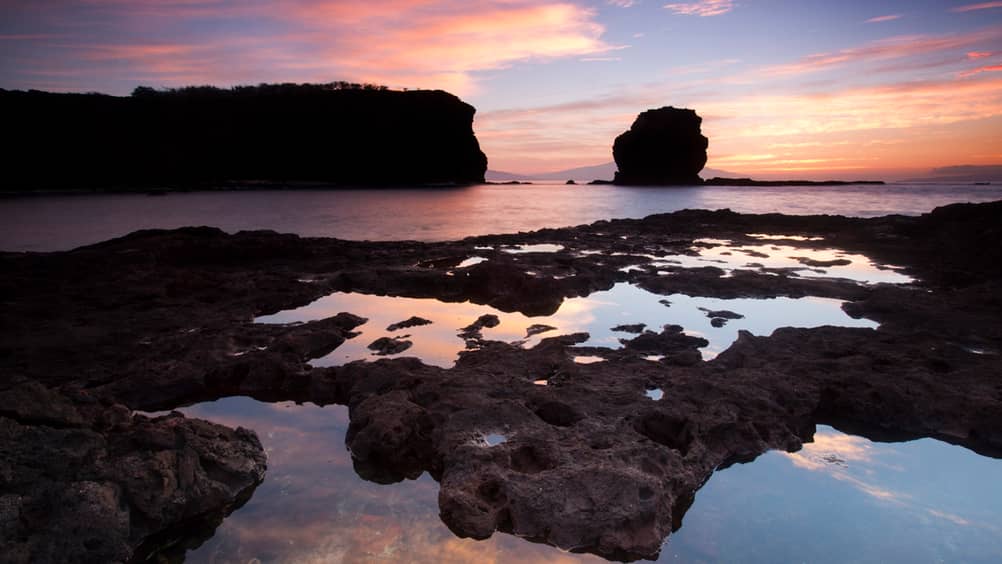 Back at the Resort, leisurely explore the large volcanic-rock tide pools at the eastern side of Hulopoe Bay. Contemplate their lessons in adaptability as spiny sea urchins, opihi (limpets), hermit crabs and other diminutive sea life flow with a constantly changing landscape, covered and uncovered by the swift and persistent tide. Walk up the cliff for an unrivalled view of the Puupehe rock formation, also known as Sweetheart Rock, majestically rising 80 feet (24 metres) from the churning sea.
Evening, 7:00 pm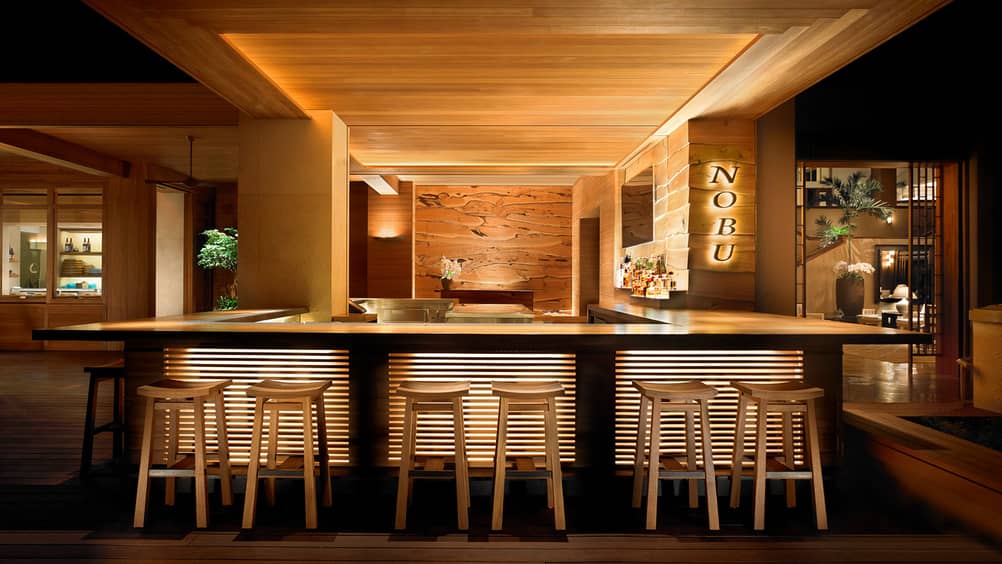 Indulge in some of the island's freshest seafood at NOBU, set cliff-side and overlooking the bay. Start with a tasting of Hokusetsu sakes, brewed exclusively for Chef Nobu Matsuhisa on the Sea of Japan's largest island. Inventive entrées such as Nobu-style Sashimi Tacos or famous dishes like hot black cod miso with butter lettuce follow nicely. Can't pick only one? Choose the chef's multi-course omakase tasting menu. Make sure you save room for Banana Soy Tobanyaki – a Japanese treat with caramelised bananas, rum raisin ice cream and banana nut bread croutons.
Finally, end the day as you began it, breathing in the ocean spray and salted air from your private lanai as stars hover over the night sea.
As you approach your day on the ocean, remember to plan ahead. With much of Lanai remote from town and services, it's best to check road conditions and round up water, snacks and supplies before heading out. And prior to encountering the beautiful but powerful ocean, educate yourself about the tide and currents so you'll know how to enjoy it safely, onshore and off.
Four Seasons Resort Lanai