With just 30 miles (48 kilometres) of paved roads and a few thousand residents on this private 90,000-acre (36,422-hectare) island, Lanai iis home to a plethora of unforgettable adventures and activities.
Here, you'll find some of the region's best hiking and surfing as well as adrenaline-spiking activities that are entirely unique to Lanai. And, perched above the sea on one of island's most accessible expanses, Four Seasons Resort Lanai is an ideal launching pad for action.
Day 1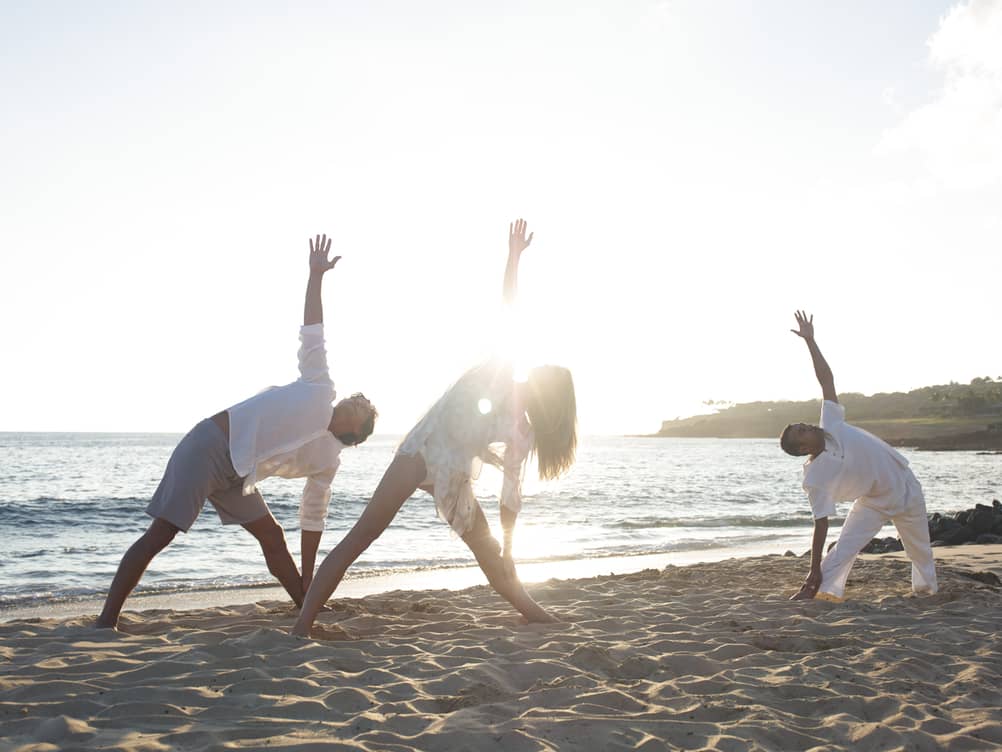 Salute the sun on the beach during one of the Resort's yoga classes. Then meander to the Hawanwana Spa for an hour-long Lanai Tai Signature Scrub, which uses homemade ingredients inspired by Lanai's days as a Dole pineapple plantation.
Day 2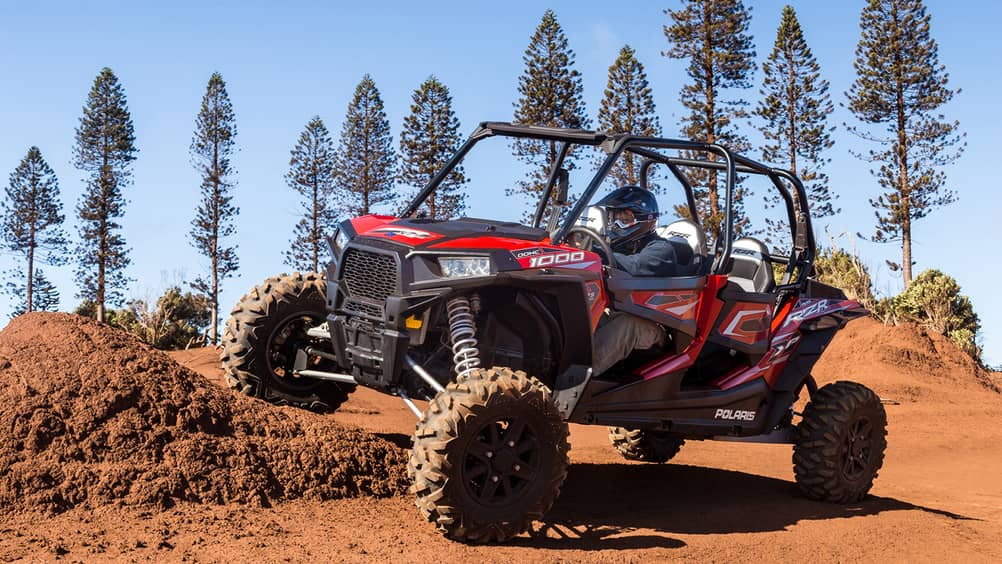 Enjoy an in-room breakfast while you peruse the Lanai Guide app in search of local attractions. Then traverse Lanai's cool, misty pastureland on a Polaris RZR during a guided tour and learn about the island's history, culture and natural beauty. Or, rent a 4x4 vehicle to explore the 90,000-acre island on your own. Some great places to visit include Keahiakawelo (Garden of the Gods), Kaiolohia Beach (Shipwreck Beach) and Polihua Beach.
Day 3
Take your trip to new heights with a two-hour helicopter tour of remote rock formations, waterfalls and valleys on Lanai as well as nearby islands Maui and Molokai – all inaccessible except from the sky.

Back on solid ground, spend the afternoon hiking the rugged trail to the ancient Hawaiian fishing village of Kaunolu. Located on the southern tip of Lanai, this historic spot was once the home of King Kamehameha the Great, who conquered most of the islands and established the Kingdom of Hawaii in 1810. Today, remnants of Kamehameha's home rest near a large lava-rock heiau (temple).

After exploring the ruins, head out on the nearby Kealia Kapu-Kaunolu Heritage Trail. The one-mile round-trip hike features signs that educate about the traditions of the ancient Hawaiians who lived in this area. The trail winds by the ocean's edge until it reaches the scenic vantage point called Kahekili's Leap, a sacred spot from which spirits would leap, according to lore, to reach the next spiritual realm.
Day 4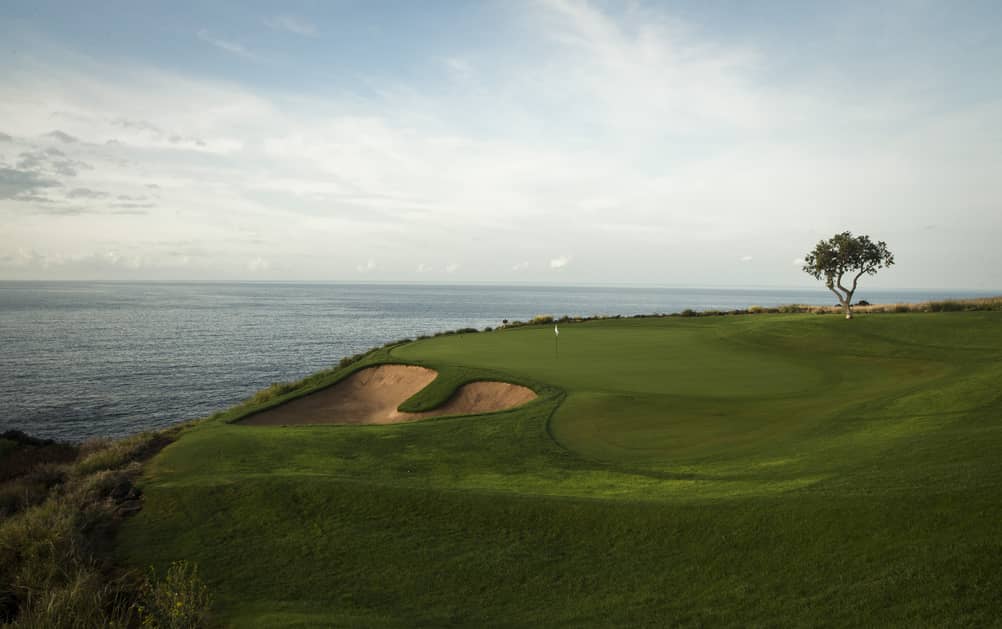 Hike to the summit overlooking iconic Puupehe (Sweetheart Rock) for a view of Maui's majestic Haleakala Volcano. Return to the Resort for a grab-and-go breakfast and Hawaiian coffee at Kope before making your way to the Jack Nicklaus Signature Manele Golf Course. Have a guide come along to give you an extra edge, or play at your own pace – there's no marshal to hurry you along.
Pause after the front nine for lunch at VIEWS, boasting one of the island's best ocean panoramas. Sample the Hulopoe Bay Prawn BLT and the local beer selection, and don't skip the ginger snap and pineapple-coconut ice cream sandwich – a sumptuous homage to the time when Lanai was the world's pineapple plantation. Return to the course replenished to complete the back nine holes at your leisure.
Just before sunset, stop by Malibu Farm for cocktails and pupus and take in the glorious sunset over Hulopoe Bay.
Day 5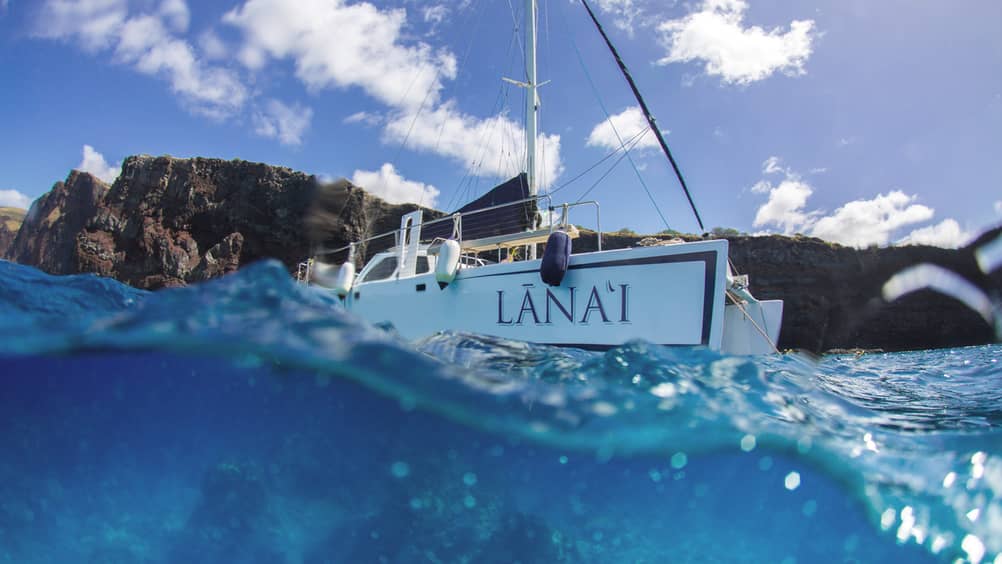 After breakfast, walk to the Manele Bay Small Boat Harbor for a three-hour Lanai Snorkel Sail aboard a sailing catamaran. You'll anchor at a protected cove surrounded by 1,000-foot (300-metre) cliffs with nearly 100 feet of snorkelling visibility. The Resort will equip you with a picnic lunch to take on board.
As the day cools, take the 90-minute (guided or unguided) Kapihaa Trail Hike along a preserved ancient Hawaiian fishermen's trail, winding past a large blowhole and historic quarries and ending at the 15th-century Kapihaa village ruins.
Day 6
Breakfast with the locals at town favourite Blue Ginger Café, then grab lunch to go at Richard's Market.
Head out on the 5-mile Koloiki Ridge hike, which is part of the Munro Trail, named for the New Zealand naturalist who introduced Lanai's now ubiquitous Cook pines. The Koloiki trail leads you through the Cathedral of Pines and up to a vantage point for gazing into the deep, picturesque valley of the Naio and Maunalei gulches. Here, you can even make out neighbouring islands Maui and Molokai in the distance.
If you're looking for a longer and more challenging trek, hop on the intersecting Munro Trail and voyage to the 3,370-foot (1,027-metre) Lanaihale, the island's tallest peak. Catch your breath while enjoying the view of six Hawaiian islands below.
Stay off your feet for a while when you visit the Resort's Spa to indulge in a Hawaiian treatment. The Ocean Ritual delivers three hours of massages and body treatments, while the Signature Hawanawana Massage can be enjoyed in just 60 minutes.
Day 7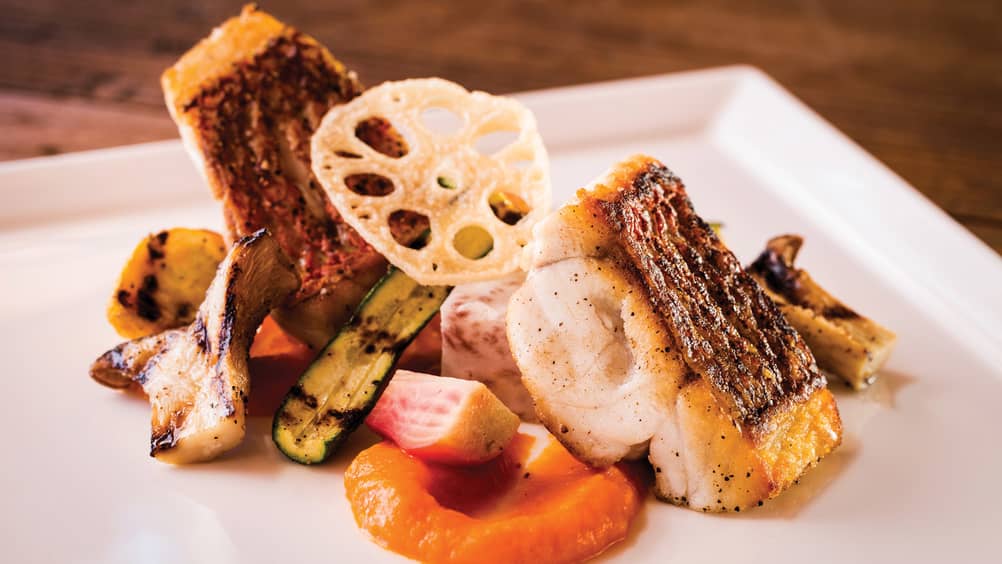 Embark on a deep-sea fishing excursion where you'll cast out for mahi mahi, ono and onaga. Eat lunch on board before bringing your catch back to the Resort, where you'll consult with a Four Seasons chef to personalise the preparation using your favourite ingredients and flavours.
That night at ONE FORTY, you'll be served the fresh fish you caught during your morning at sea – a meal that's the culmination of a truly inimitable adventure.
The island of Lanai sometimes offers its own unexpected adventures with changeable road conditions and service hours. Be prepared by checking in with the Ambassador before an excursion, and always pack enough water and snacks for whatever variations find you.
Four Seasons Resort Lanai