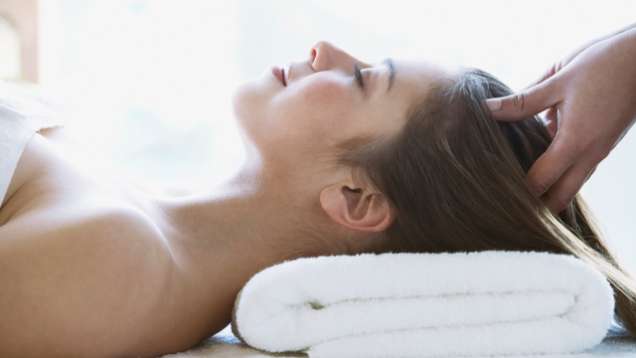 45 Minutes
JPY 11,800
Call +81 75 541 8288
Hand Therapy
It is easy to overlook the hands but they deserve undivided attention in thanks for their hard work. This luxurious treatment combines warm aromatic compresses, followed by an exfoliation that includes the essential oils of lavender, geranium and lemon. The final nourishing massage leaves your hands velvet smooth.
Scalp Therapy
A true scalp hair treatment starts with a warm, aromatic compress to fatigued head, giving them a boost of energy. Then Sodashi's rich Scalp Mud is massaged into the head, helping ease tension in the mind whilest adding a beautiful shine to hair.
Soothing Mint Foot Treatment
Revitalizing and instantly refreshing! This foot treatment first stimulates the feet with Sodashi's Himalayan Salt Polish, helping smooth the skin and boost the circulation. Sodashi's Mint Foot Cream is then massaged into soles, heels and toes, for a divinely relaxing yet energizing result.
Back Treatment
Targeting the trigger points of head, neck, back and shoulders, our skilled therapists massage away muscle tension and remove blockages, which improve your detoxification and healing.
* All price are subject to consumption tax and service charge.
* Prices are subject to change without prior notification.