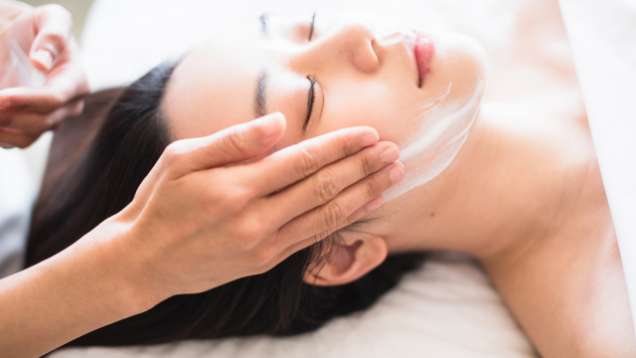 Facial Transformation by Biologique Recherché
This truly transforming facial is renowned as a non-invasive alternative to Botox and fillers. It harnesses the power of cutting-edge technology to stimulate collagen production, while using anti-ageing products to help turn back the years resulting in a visibly refreshed complexion. It is ideal for aging skin, and best results are seen when facials are taken as part of a series.
Second Skin Facial by Biologique Recherché
A genuine alternative to fillers, this exceptional anti-aging treatment will treat signs of aging. It is an intense, regenerating treatment that, thanks to its action on the extracellular matrix supports cellular health and accelerates the rejuvenating process. At first, please take a hot private bath and relax yourself before the treatment. Expect a relaxed complexion with the luxurious products.
Total Relaxation by Sodashi Facial
Feel your entire body relax as our professional therapists deliver Sodashi's fragrant and comforting cleansers, serums and moisturizers with soothing, calming strokes. The complexion plumps the skin, facial muscles relax and the brain quiets, during a luxurious treatment that you'll crave again and again.
Silk Skin by Sodashi Facial
For a look that glows with radiance, Sodashi's brightening skincare adds a healthy luminosity to fatigued and dull complexions, creating a look that will attract envious looks.
Deep Cleansing for Men
This firm and highly effective facial is the perfect way to scrub the skin, and the psyche, free from the effects of a long, tough week. Emerge with a refreshed look and renewed levels of productivity and energy.
TATCHA Akari Golden Glow Facial
Akari, the Japanese word for 'light' perfectly captures this revitalizing facial treatment that brings back your skin's natural luminosity. The ideal combination of time-honoured, powerful botanicals reawakens the skin, tightens pores and softens the look of fine lines and wrinkles. A radiance-boosting mask of natural hyaluronic acid tightens the skin delivering intense hydration. Centuries-old Japanese acupressure techniques using Tatcha gold-leaf promotes lymphatic drainage, rejuvenating tired eyes and providing a natural facelift effect.
*All price are subject to consumption tax and service charge.
*Prices are subject to change without prior notification.