Unique & Authentic
Tea Ceremony
at our tea house, Shakusui-tei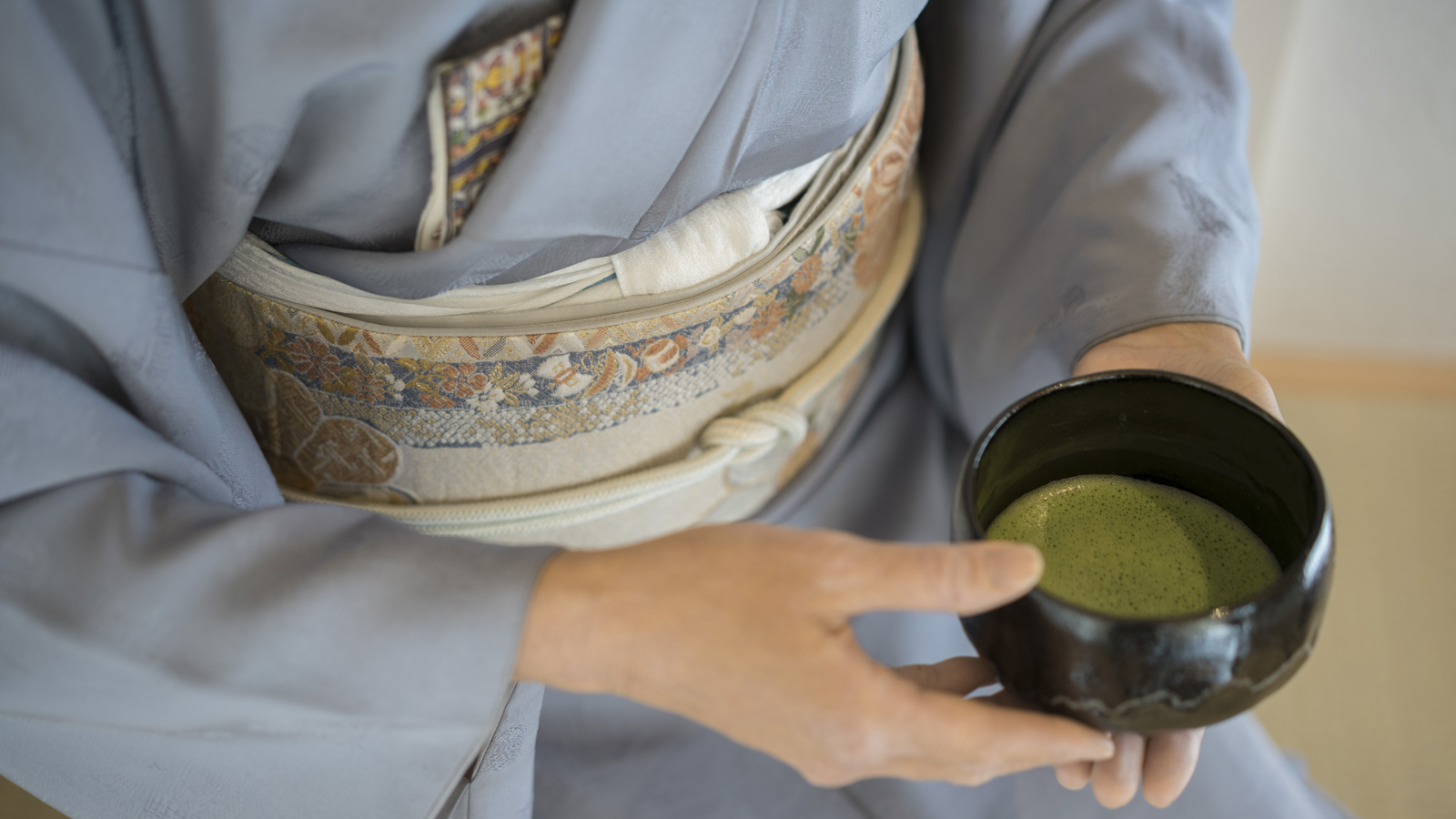 The birthplace of green tea in Japan, Kyoto, is where famous Zen priest Eisai first brought tea seeds from China in the 12th century. Since then, green tea has held centre stage in the city – originally as a health tonic for the monks and religious classes and eventually catching the attention of the royal and elite classes where it became the drink of choice. Naturally, the ceremonious practice of preparing and serving green tea remains and imbues much of the city to this day.
Experience the solemn art of a tea ceremony at our quaint tea house, Shakusui-tei, nestled in our historic ikeniwa, or pond garden. Here, get the traditional chashitsu (tea house) experience accompanied with explanations from our tea master for an immersive experience. Best of all, enjoy a cup of masterfully whisked tea in complete intimacy; an experience offered exclusively to Four Seasons Kyoto hotel guests.
Duration: 45 minutes
Booking: Please make your reservation one week in advance.