My Four Seasons
Kyoto's Historic Temples and Shrines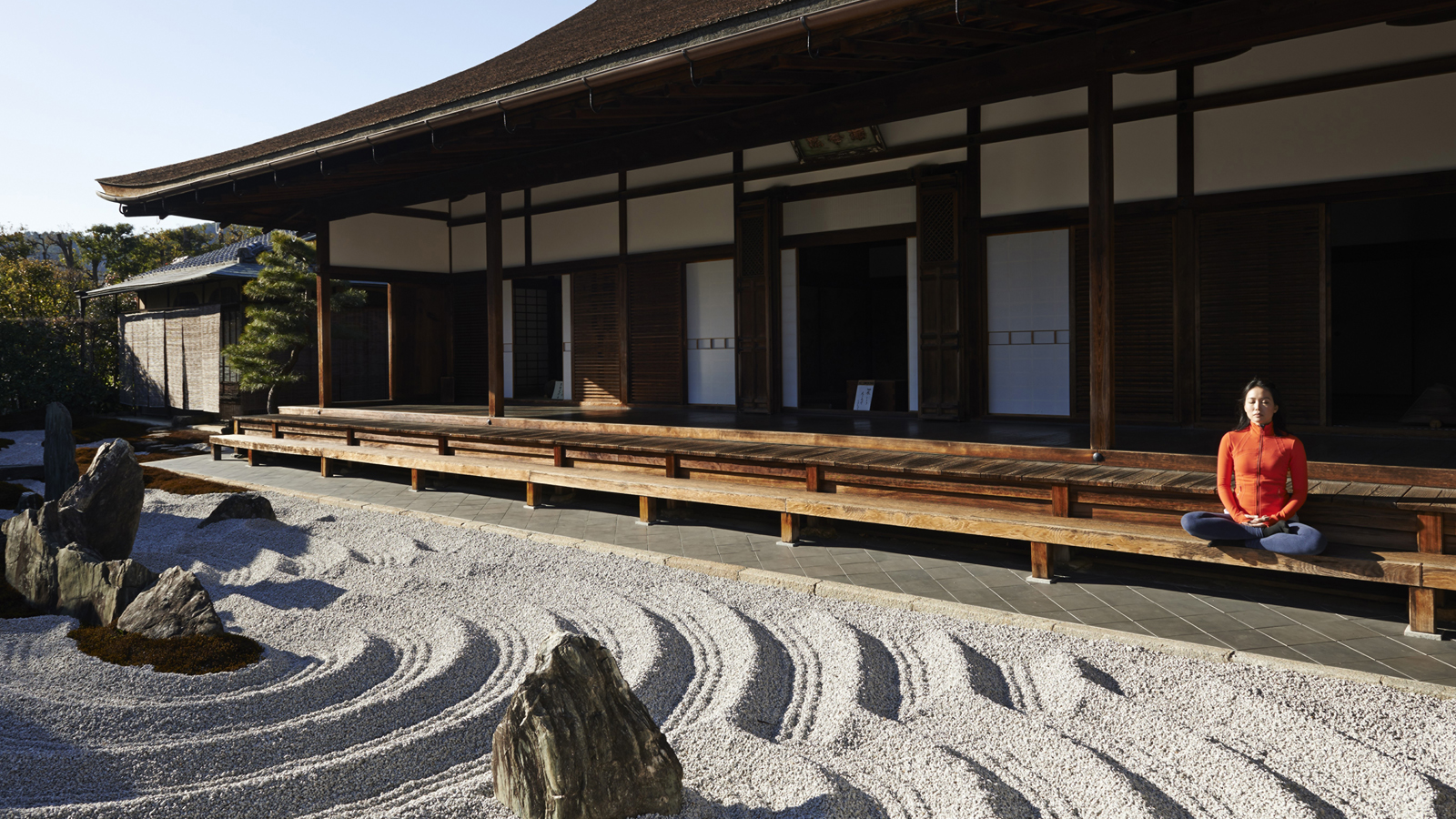 The seat of Japan's Imperial Court for over a millennium, Kyoto is one of Asia's oldest, most famous cities, and one of its most beautiful. In serene Japanese gardens and cradled by mountains, you'll find historic palaces, as well as 2,000 temples and shrines. UNESCO has designated 17 as World Heritage Sites.
Where to begin? Four Seasons Hotel Kyoto offers the ideal place to start. Not only is the Hotel itself located in a historic garden within the Higashiyama District (often called the district of temples), our multilingual Four Seasons staff is adept at helping you uncover the best of the best.
A great first step is about five minutes from the Hotel at the Chishakuin Temple, one of Kyoto's less-touristed treasures. The garden is spectacular, particularly in spring when the azaleas are in bloom. Among other attractions are the magnificent painted panels that date from the late 16th, early 17th century.
Five minutes away is the Sanjusangen-do Temple, with its 1,000-armed statue of Kannon, the Goddess of Mercy and patron deity of the arts. (We'd be glad to explain why, in fact, most of her thousand arms are invisible. Just ask!)
Above the Hotel, just a kilometre (less than a mile) away, is Kiyomizu-dera Temple, a must-see for a first-time Kyoto visit. Its massive wooden balcony or stage is a feat of engineering, constructed without a single nail. We'll suggest the best times to visit this popular destination and how to continue your explorations in the nearby Sannen-zaka District, including tips on the best potteries, modern souvenir shops and restaurants amongst the machiya (traditional merchant houses) there. In spring and fall, be sure to turn back to the temple in the evenings, when illumination turns the trees and grounds into a fantasy against the night sky.
For more complete information on Kyoto's inspiring temples and shrines, visit our website's Destination section – or simply ask our Concierge for suggestions.