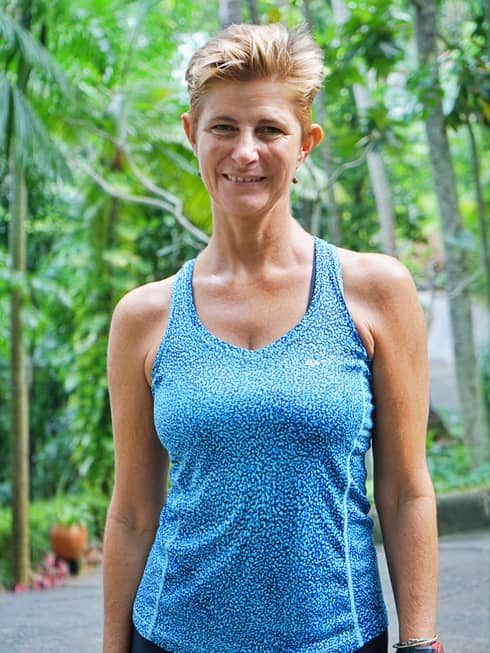 Karan Ladd
Yoga, Pilates, Meditation
While working as a math teacher here in Koh Samui, Karan was introduced to yoga, which soon became her passion. Having explored many styles, Karan is particularly interested in the different ways the body and mind can be used to improve strength, posture and flexibility, while enhancing a feeling of calmness and serenity. Karan uses this same approach in her Pilates classes, delivering a series of exercises to tone and strengthen core muscles, to prevent or rehabilitate from injury, relieve back pain and to improve posture and body confidence.
Sanya Tugwun
Yoga and Pilates
Owner of The Foundations yoga school and studio, Sanya Tugwun specialises in Ashtanga, Vinyasa and Power Yoga. Having studied a broad range of energy practices and therapies including Tai Chi, Qi Gong, Pilates and Watsu (Water Shiatsu), Sanya specializes in a sequence of dynamic repetitive movements that help you build a range of motion and strengthen necessary for yoga postures.
"The foundation starts at the bottom and works up to the top, laying the groundwork for the full embodiment of the pose [of asanas]."
Yoga, Pilates and Meditation

Embark on a private, couples or group experience in the arts of yoga, pilates and meditation, with classes run by our resident experts Karan Ladd, Sakda Tugwun and Sanya Tugwun.
60 Minutes
THB 3500 - 6500
Available by appointment for singles, couples and groups (3 to 8). Prices and treatments are subject to change without notice. Prices are subject to 10% service charge and 7% government tax.