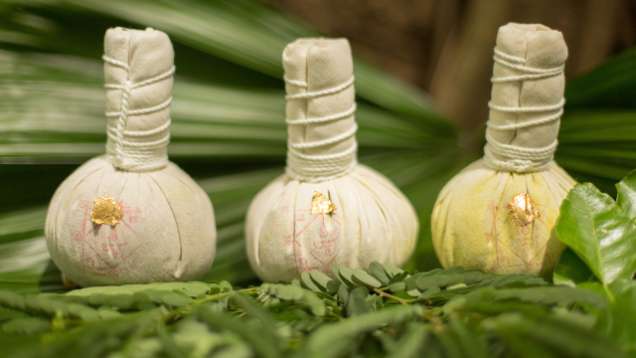 MAGNESIUM WELLNESS
A warm treat that floods the body with 'miracle mineral' magnesium to restore tired muscles. Cleansing mineral-soaked towels, an immunity-boosting coconut and magnesium massage, warm water cushions for maximum penetrative heat and a mini facial. Great after Muay Thai or exercise.
LYMPHATIC
A specialised therapeutic massage therapy that helps drain trapped fluid and toxins. Rhythmic circling techniques reduce swelling and ease sluggishness, headaches and more.
Area of your choice – 60 minutes
Full body – 90 minutes
CHI NEI TSANG
Boost your energy and digestive function with this highly effective Chinese-Thai therapy. A focused abdominal massage to stimulate digestive cleansing and improve overall wellbeing. This is a powerful treatment; please discuss the possible side effects with our team
Without poultices – 60 minutes
With poultices – 90 minute
ENERGISING
A stimulating lemongrass and geranium treatment that reignites health and vitality. An enlivening scrub, lymphatic drainage massage and herb poultices restore a positive flow of energy.
FIRMING
Firming techniques and special gels to tone the skin and reduce the appearance of cellulite. Featuring extracts of bird's chili and guarana to stimulate circulation and promote fat-burning.
PREGNANCY
A nurturing massage with vitamin E rich almond oil and rice powder poultices. Gentle techniques, hypoallergenic ingredients and special cushions to relieve aches and cramps.
Without poultices – 60 minutes
With poultices – 90 minutes
MANKIND
Enhance libido and boost virility with the potent benefits of essential oils. A cleansing scrub, herbal steam, deep or relaxing massage and testosterone-enhancing oils.
Note: Prices and treatments are subject to change without notice. Prices are subject to 10% service charge and 7% government tax.