Meet Our Director of Residences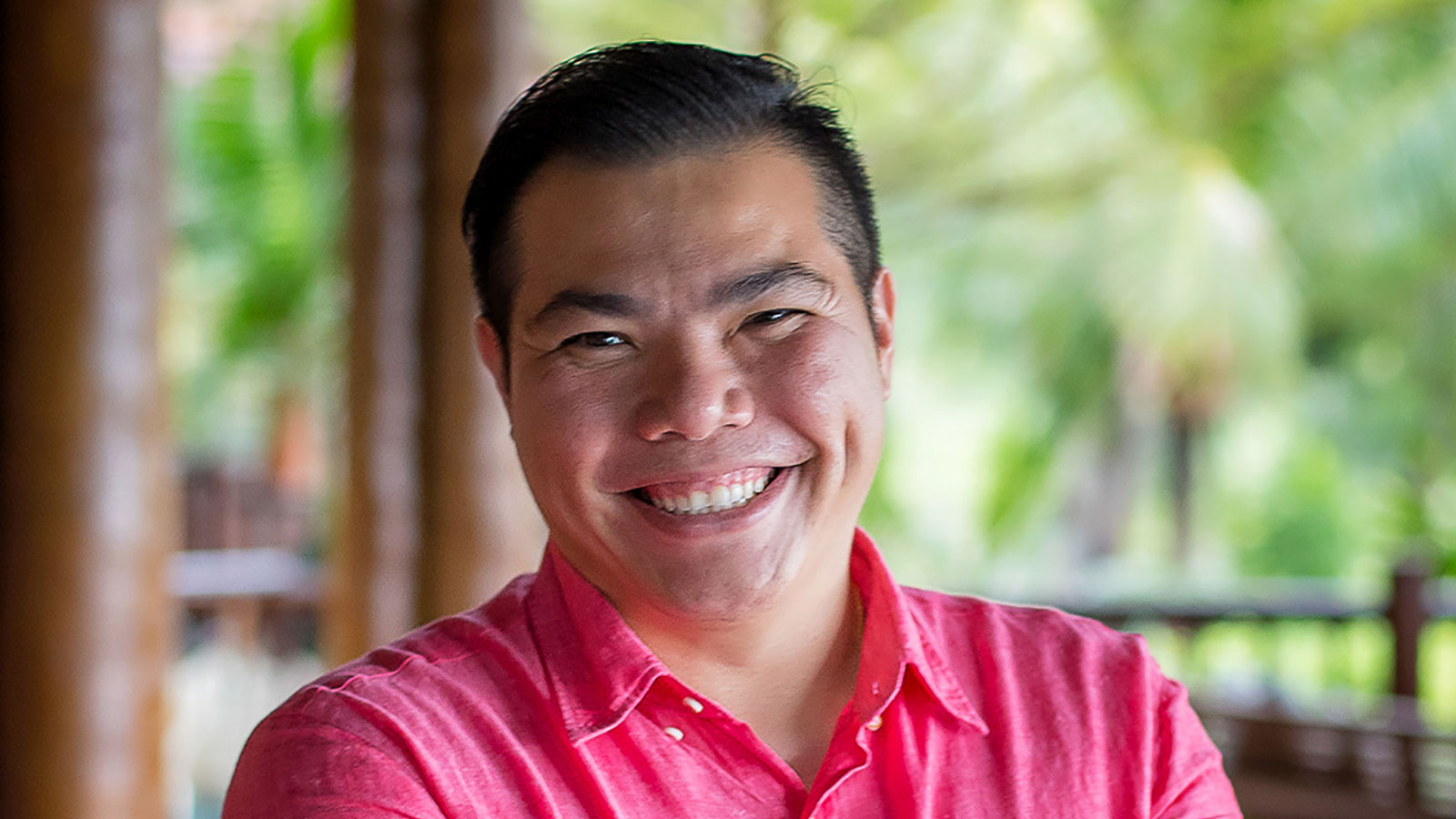 What truly sets the private residences apart is our dedicated team of Mae Baans (butlers), who take pride in providing exceptional services at all times. Not only are they hard-working, they are also fabulous at preempting guest needs – so good, in fact, that they have been called "mind readers" by many a delighted guest. With a focus on the private residences, Mae Baans are instrumental in pampering and creating memorable experiences for guests, be it a lavish family dinner in the villa or an enjoyable picnic on a private island. This wonderful team is led by Alvin, our Director of Residences. Learn more about him in our interview below.
Tell us about how you began your career and some highlights along the way.
I started out in Regent Kuala Lumpur as Duty Manager, then moved to Four Seasons Hotel Miami as Night Manager. During my time there, I went on road trips and had great South American food.

I got my first taste of island life in the Caribbean at Four Seasons Resort Nevis, West Indies as Housekeeping Manager. The island theme continued with my move to Four Seasons Kuda Huraa, Maldives as Housekeeping Director, where I spent my free time fishing and learning bodu beru, a traditional Maldivian song and dance performance. Next was Four Seasons Beijing, where I was part of the pre-opening team – bringing the hotel to life was a remarkable experience.
Then I landed a stint at the Tented Camp, and being in the Golden Triangle was like winning the lottery – I am still in awe of elephants. In 2016, I got the opportunity to come to Four Seasons Resort Koh Samui and since I had heard so many wonderful things about the property and island, I said yes immediately!


How has your experience been on the island so far?
It's been great. There is a lot to do here, and the people are so friendly. The island has an international flair, yet it is very laidback. Many people think Koh Samui offers only beaches and water sports, but there are many other adventure activities as well. You can bike through the local villages or go on a hike up the hills or trek to the waterfalls. Also, there is an abundance of delicious food, from local to international cuisines.


How many Mae Baans do you work with on a regular basis and what is your role?
The team consists of 17 butlers, and I actually play a supporting role to them – they are the real stars of the show. On a daily basis, I provide important information about the guest's requests and needs. This is to ensure that we are able to build a good relationship with the guest and offer them a "home away from home" environment. I meet my team in the morning, then the rest of my day is a juggling act between meeting guests, staying updated on their stay, inspecting the property and corresponding with new bookings.


What are the challenges of working in the Residences?
Working in the Residences means you need to react quickly and precisely – whether you are planning a romantic anniversary experience for two or a gala bash for forty guests at short notice. You have to coordinate all the logistics and remember the names and preferences of each individual. Plus, you try to pay attention during conversations, so you can pick up on subtle information and turn it into surprises for the guest.

What is the most exciting part of your role – something that makes you wake up every morning feeling positive?
Expecting the unexpected – every day is an opportunity to discover and learn more. I love meeting guests just to chat about their stay or travel experience. On a personal note, the fact that I am in working in paradise is the best gift to which I wake up every morning.