James Dole turned Lanai into a pineapple plantation in 1922, and it eventually supplied three-quarters of the world's pineapples. Since the plantation closed in the 1980s, the island has emerged as one of the world's most idyllic vacation destinations.
island attractions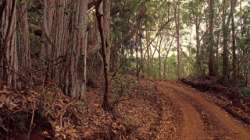 The Munro Trail
This two-hour hiking trail leads visitors to the highest point on Lanai. Here you'll experience a veritable goldmine of plants, flowers and peaceful wildlife, and take in views of six Hawaiian islands.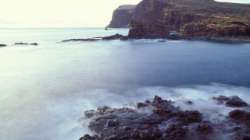 Kaunolu Village
Established in the 15th century, this ancient Hawaiian fishing village is so steeped in history, it has been declared a National Historic Landmark.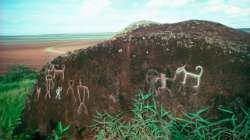 Ancient Petroglyphs
A mystery to historians and archaeologists, ancient drawings and markings carved into rocks and old lava flows can be found on Lanai near Shipwreck Beach.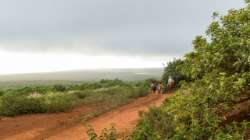 Koloiki Ridge Hiking
Enjoy the seclusion of Lanai as you hike this 5-mile (8-kilometre) ridge, with breathtaking views of the Pacific Ocean and the neighbouring islands of Molokai and Maui.

Pu'u Pehe (Sweetheart Rock)
One of Lanai's most recognizable landmarks, Sweetheart Rock has long been associated with the legend of a beautiful princess who died after being confined to a sea cave by a young warrior. After burying the princess in a tomb still visible at the summit of the rock, the warrior is said to have leapt to his death.

Hulopo'e Bay Beach and Marine Preserve
This idyllic white-sand beach with picnic facilities, shady palms and gentle waves is a perfect spot for swimming, snorkelling, diving and splashing. In the winter months, it's not uncommon to see spinner dolphins and humpback whales.

Keahiakawelo (Garden of the Gods)
Often described as a "walk on the moon," the grounds of this arid region are spotted with lava boulders of all shapes and sizes. Natural daylight creates stunning colours, shadows and a generally ethereal experience for visitors.

Keomuku Village
Once a major settlement for farmers, fishermen and eventually ranchers, this now deserted village's last full-time residents left the area in the mid-1950s. Little of the village remains today except for the steepled church.

Kanepu'u Preserve
Adjacent to Garden of the Gods, Kānepu'u Preserve offers a self-guided hike through the 462 acres (187 hectares) of Lanai's last remaining dry land forest, which once covered the dry lowlands of all the main Hawaiian islands.

Ka Lokahi o Ka Malamalama Church
This wooden church located on the grounds of Four Seasons Resort Lanai, The Lodge at Koele, was completed and dedicated in 1930. Sunday services are in Hawaiian and open to the public.

Ocean fun
Deep Sea Fishing
Anglers seeking small- or big-game fish enjoy a sportsman's paradise on Lanai, where the quarry is mahimahi, wahoo, yellowfin tuna or even the Pacific blue marlin. Experience the adrenaline rush of a prize catch in some of the world's richest fishing grounds.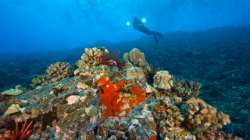 Snuba, Scuba and Snorkelling
Enhance your island experience in the clear blue waters of the Pacific, which is teeming with colourful reef fish and protected marine species, including green sea turtles and spinner dolphins.