My Four Seasons
JOHANNESBURG'S BEST NEIGHBOURHOOD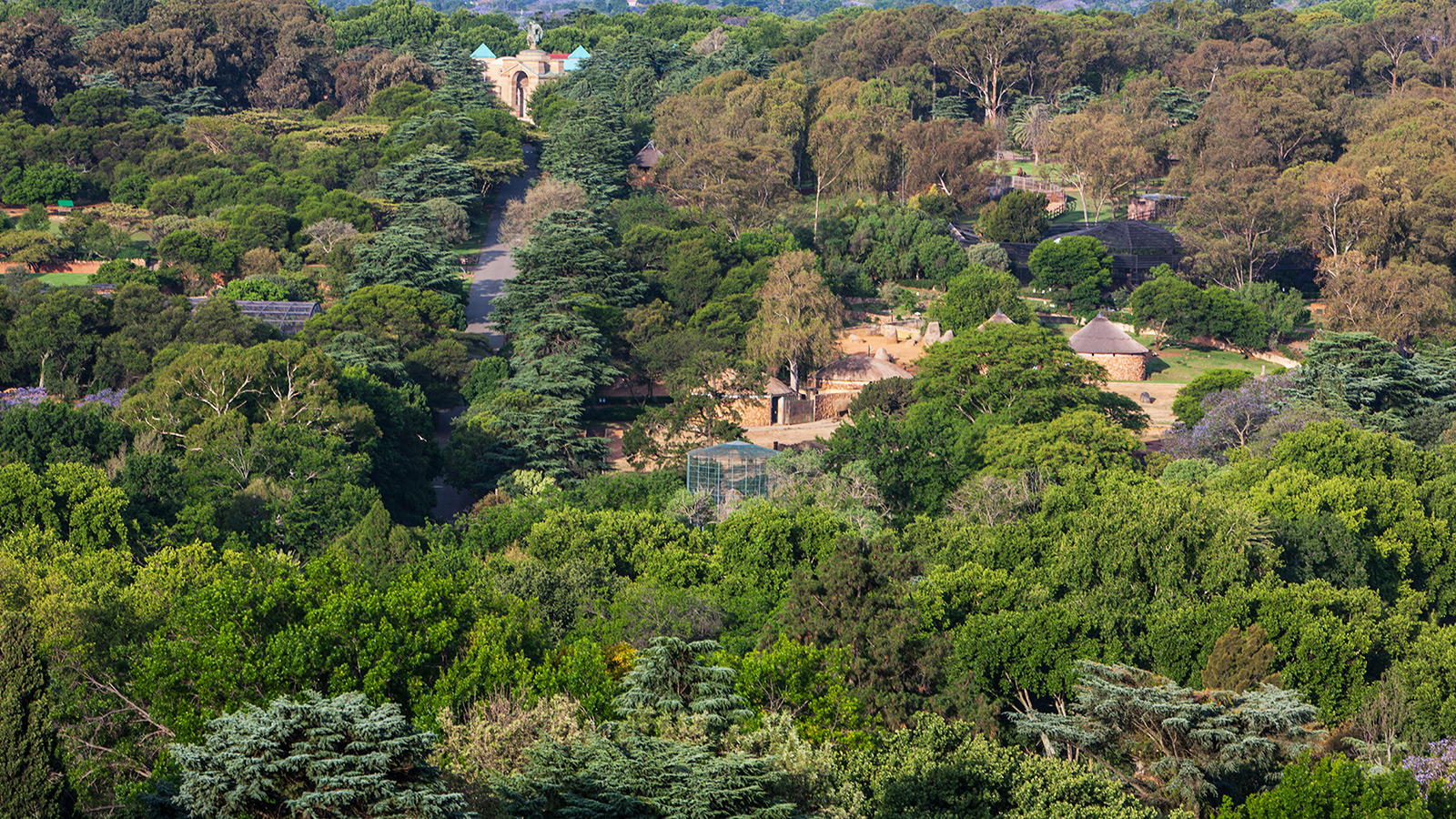 Staying at Four Seasons Hotel The Westcliff, Johannesburg, gives you the opportunity to experience the lifestyle of one of the city's most affluent residential neighbourhoods – and to feel the excitement of Johannesburg's burgeoning urban revival.
This iconic hotel commands an elevated position in the historic Westcliff area, located on the Witwatersrand, the rocky hills that run through the city. The "Rand" is rich in minerals, and is claimed to be the source of 40% of the gold ever mined on earth. The Westcliff area features many historic homes that were built by Johannesburg's Rand Lords – the wealthy mining magnates who controlled the diamond and gold industries in South Africa from the 1870s up to World War I. The area still retains a tone of leisure and refinement from that bygone era.
Four Seasons The Westcliff overlooks the prestigious collection of neighbourhoods called The Parks, including Parkmore, Parkwood, Parkhurst, Parkview and Parktown. Among the most appealing residential areas of Johannesburg, The Parks feature gorgeous homes and lively main streets for strolling and exploring boutiques, outdoor cafés, pubs and restaurants. Outdoor terraces benefit from Johannesburg's legendary year-round sunshine.
Views from Four Seasons The Westcliff reach all the way to the distant Magaliesberg hills. The landscape is lush and green – despite the fact that 100 years ago there were virtually no trees in the area. Today this northern region of Johannesburg is recognized as the world's largest man-made forest, stretching 80 kilometres (50 miles) and featuring six million trees, planted in private gardens, along suburban avenues and in the Johannesburg Zoo, immediately adjacent to Four Seasons.
Adding to the location's benefits, Four Seasons The Westcliff is just 10 minutes from Sandton and Rosebank, considered Johannesburg's premier business and financial areas, featuring high-end shopping malls, boutiques, restaurants and bars. Four Seasons staff can arrange all your transportation.