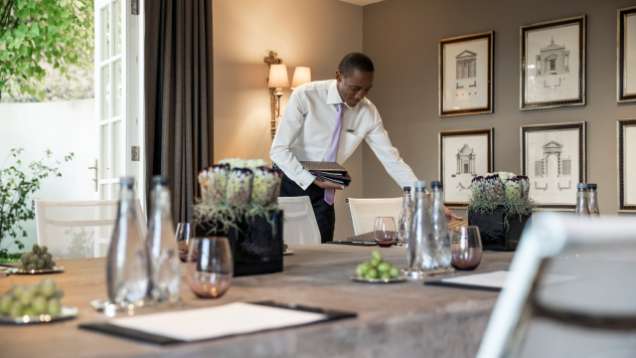 Clivia meeting room is a small venue that is ideal for exclusive meetings, as a private VIP room for a keynote speaker or as an office. It can accommodate up to 10 people.

Convenient Locale
This venue is found at the entrance to the Hotel on the lower level.


Remarkable Views
Take in excellent views of the acclaimed Johannesburg Zoo and the city's heritage buildings.


Restful Décor
The 17-square-metre (183-square-foot) space imparts a welcoming atmosphere with upscale furnishings and warm hues.

Seating
Conference/Boardroom

10

Room Features
Breakout rooms available with this room
Wiireless Internet access

Location
Indoor Venues
Size
Area
Dimensions
Height

17 m2 (183 sq.ft.)
2.9 x 5.9 m (9.5 x 19.4 ft.)
2.6 m (8.5 ft.)