Laced with more than 10 million trees, Johannesburg balances natural beauty and urban splendour. Once a small mining town, one of South Africa's biggest cities has undergone a cultural revival, securing its place as a favoured destination for travellers. To help make the most of your time here, we asked the team at Four Seasons Hotel The Westcliff, Johannesburg, for their expert recommendations. Known as Johannesburg Ambassadors, they've shared their insight on the best things to see and do in the City of Gold—from World Heritage Sites to weekend markets.
Historic places
One of the best ways to appreciate Johannesburg is by exploring its fascinating history—and prehistory. Travel back to the beginning at the Cradle of Humankind, one of eight South African UNESCO World Heritage Sites and home to about 40 percent of the human ancestor fossils known to exist today. The drive to get here takes more than an hour, but it's worth it: More than 400 activities and attractions, from local villages and game reserves to zip-lining and horseback riding, are offered year round. For cultural insight, visit Constitution Hill and the Apartheid Museum. Perfectly preserved and expertly researched, both facilities illuminate South Africa's remarkable heritage of human rights. Honour a legend with a visit to the Mandela House, where Nelson Mandela and his family resided until 1996.
Authentic shopping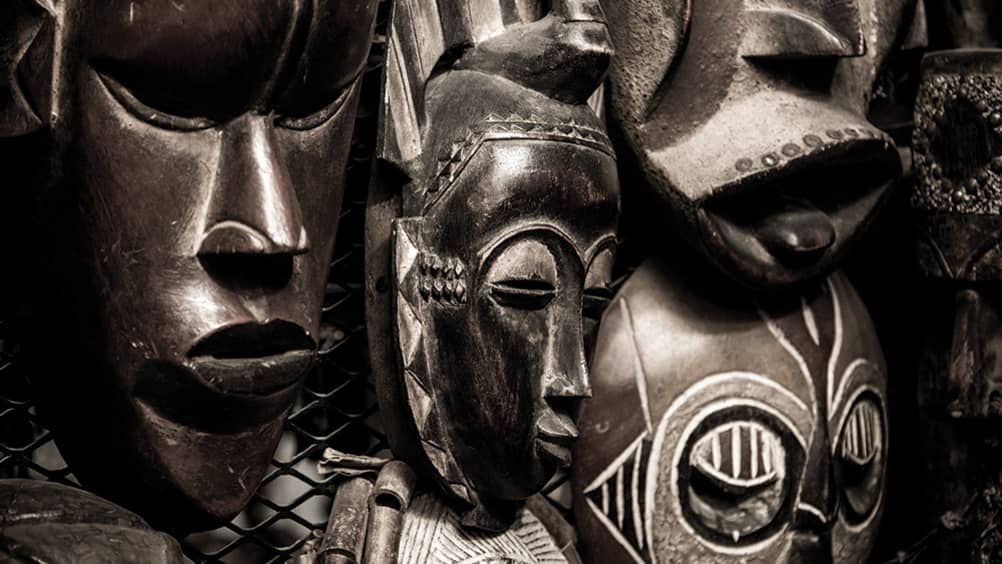 Photography David Crookes
Remember your trip with a one-of-a-kind souvenir. Located in Kramerville, Johannesburg's ultimate design destination, Amatuli offers an ever-changing collection of rare artefacts, handwoven textiles and interior décor items from Africa as well as China, India and Indonesia. For more high-end finds, head to Luminance, a stunning department store that houses more than 70 luxury brands, from Alexander McQueen to Oscar de la Renta. Quality South African art and jewellery form the establishment's Signature Collection, commissioned to celebrate the country's distinctive culture. More designer brands can be found at the glamorous Sandton City.
Outdoor activities
With a relatively mild climate year round, Johannesburg is never short on interesting outdoor activities. Take in flora and fauna at the Walter Sisulu National Botanical Garden, where hundreds of species of birds, reptiles and small mammals live amid waterfalls and rolling plains. Bill Harrop's Original Balloon Safaris take you on a sunrise ride over the Magalies River Valley and the Cradle of Humankind, complemented by Champagne and followed by breakfast back at the company's Clubhouse. If heights aren't your thing, book a half- or full-day Soweto Bike Tour. You'll spot storied attractions, share a meal with villagers and experience the area like a local. Golf enthusiasts can perfect their swing at any one of the city's world-class courses. Tuesday is ladies' day at Parkview Golf Club, and experts can find their fit at Royal Johannesburg & Kensington Golf Club, the host of a wealth of major tournaments. These, along with Houghton le Spring Golf Club, are only a short drive from the Hotel.
The best restaurants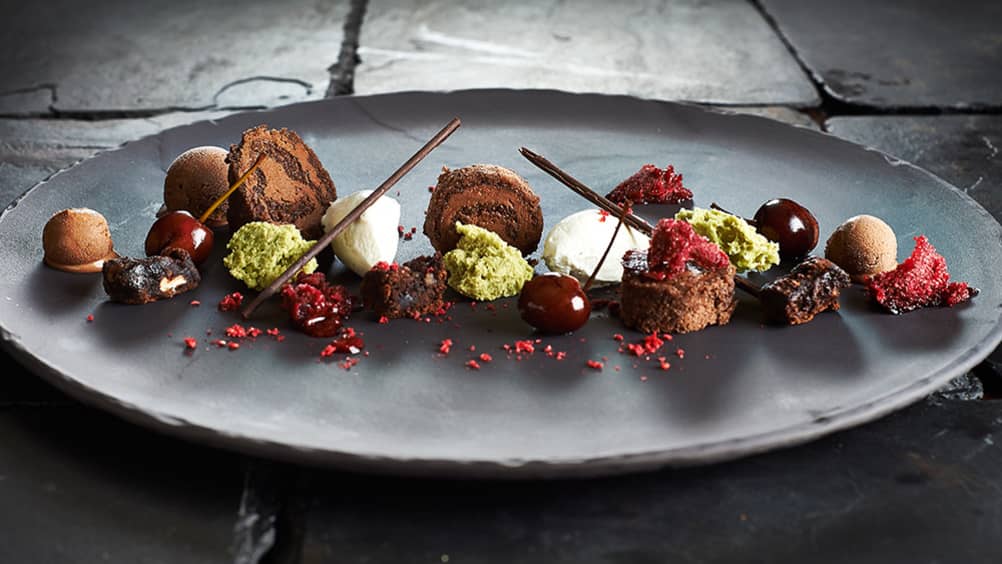 Photography Curtis Gallon courtesy DW-eleven-13
Famous for its "field to fork" concept, award-winning steakhouse The Local Grill is a city favourite, featuring natural ingredients and cut-to-order beef dishes. Find more locally sourced food at Coobs, or go international at The Leopard and enjoy dishes like Mauritian sea bass and Italian meatballs with grass-fed beef and bell pepper. For a serious dining experience, try Cube Tasting Kitchen, where reservations are recommended for best enjoying the 10-course menu, which changes based on the chef's talents and availability of quality ingredients. Innovative dining is taken a step further at DW-eleven-13, a family-run establishment helmed by Marthins Ferreira, a South African celebrity chef who has worked under talents like Gordon Ramsey. Can't decide where to begin? The Parks, a collection of glamorous suburbs, boasts some of the city's most diverse and exquisite restaurants. But you don't have to venture out for memorable meals: At the Hotel, Flames and View serve South African cuisine prepared by a Michelin-starred chef. Enjoy small plates and the region's best wine at the more intimate Cellar Door.
Family affairs
Photography courtesy Four Seasons Hotels and Resorts
Located next to the Hotel, the Johannesburg Zoo is the perfect starting point for a memorable kid-friendly vacation. Here, you'll come face to face with more than 320 species of animals across the 55-hectare (135-acre) zoo. Edutainment continues at the Sci-Bono Discovery Centre, where visitors engage in science and mathematics with interactive workshops and over 300 exhibits. Zoom together down four zip lines at Johannesburg's Acrobranch outdoor activity park, located just outside Melrose Arch. Gold Reef City Theme Park is also great for thrill-seekers and adrenaline junkies of all ages.
Arts and culture
Photography David Crookes
See the city's artistic spirit at a variety of galleries. The Goodman Gallery, featured repeatedly at Art Basel, has been one of South Africa's leading contemporary African art institutions for more than 40 years. Collectors should check out Everard Read Gallery, Africa's oldest commercial venue for fine art by leading international painters and sculptors. Circa on Jellico, known for its ultra-modern technological installations, and the historical Wits Art Museum are also worth visiting. Take your cultural adventure to the stage, too, with a live performance. Multiple venues can be found in Braamfontein, including the newly restored Alex Theatre and The Joburg Theatre, which offers a diverse repertoire of shows from Broadway hits to classic ballets. The historically revered Market Theatre, which gained international recognition for its anti-apartheid plays, today puts on a wide range of musical, dance and theatrical productions.
Can't-miss weekend markets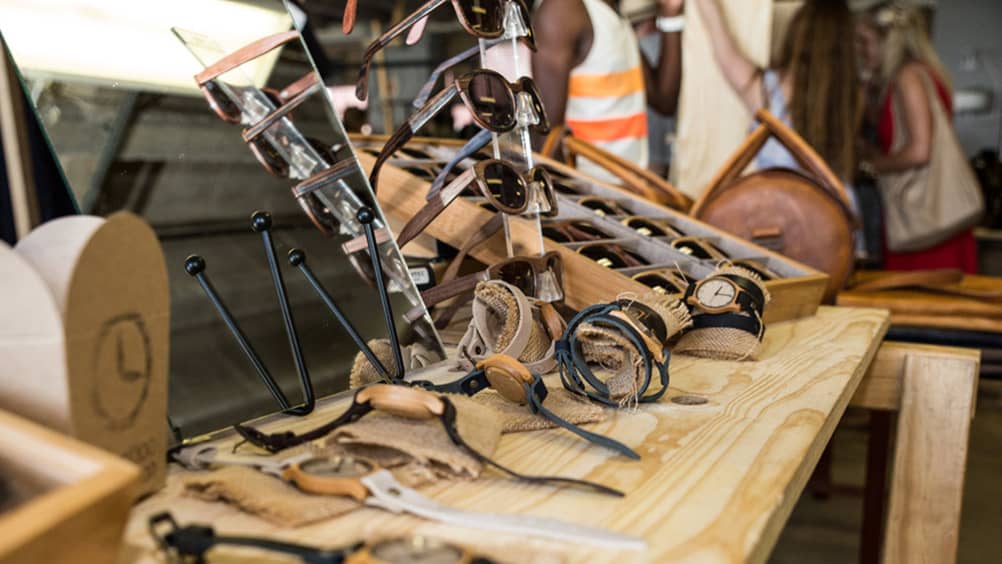 Photography courtesy The Neighbourgoods Market
Johannesburg's recent revival is epitomised in the city's transformed neighbourhoods, many of which play host to weekend markets. On Saturdays, locals far and wide gather in hip Braamfontein for the award-winning Neighbourgoods Market. Local artisans, farmers and specialty cooks mingle with foodies and travellers of all kinds within a modern urban warehouse. Wash down authentic South African creations with craft beers as you stroll the market's endless stalls. The Maboneng district is the pinnacle of urban living, with independent retailers, vintage fashion and artsy eateries. Market on Main, open every Sunday, sets this area abuzz with more than 100 creative traders, chefs and interior designers. Tip: Get there before 11:00 am to avoid the crowds.
Spa retreat
Discover a natural haven during a cultural treatment at the Hotel's Spa. Try the signature Red Nomads experience, a head-to-toe ritual inspired by the Himba, an ancient African herding tribe. First, a hydrating body wrap made from rooibos, baobab, melon and coconut oil extracts improves skin tone. Reflexology therapy follows as petrified wood crystals are placed along the body's main chakra points. The treatment ends with moisturising body butter made with omumbiri, a traditional ingredient of Himba perfume. Afterwards, retreat to the outdoor Après-Spa lounge to enjoy light fare and refreshing cocktails amid garden views.
A perfect day in Johannesburg
Photography courtesy Four Seasons Hotels and Resorts
Begin early in 44 Stanley near Auckland Park. Once an industrial site, this rejuvenated neighbourhood is home to 25 trendy boutiques and restaurants. Sip on a hot drink from Bean There Coffee Company as you peruse interior design and native fashion collections at specialty shops such as la Basse-cour and Lunar. At midday, make your way just outside of the city to the chic Braamfontein Precinct. There, meander through cutting-edge architecture to find fashionable concept stores, contemporary art galleries and theatre venues. Spend time in one of the quarter's original Victorian buildings with late lunch at Café de la Vie, a colourful bistro where the antique bric-a-brac available for sale is almost as appealing as the menu's traditional European fare. Remain in the neighbourhood to add to your exploration, and then enjoy an evening performance at The Orbit, where famed jazz musicians provide the soundtrack to an intimate dinner. Rooftop drinks at Randlords round out the evening with panoramic skyline views
Four Seasons Hotel The Westcliff Johannesburg