Function Rooms
Pool Terrace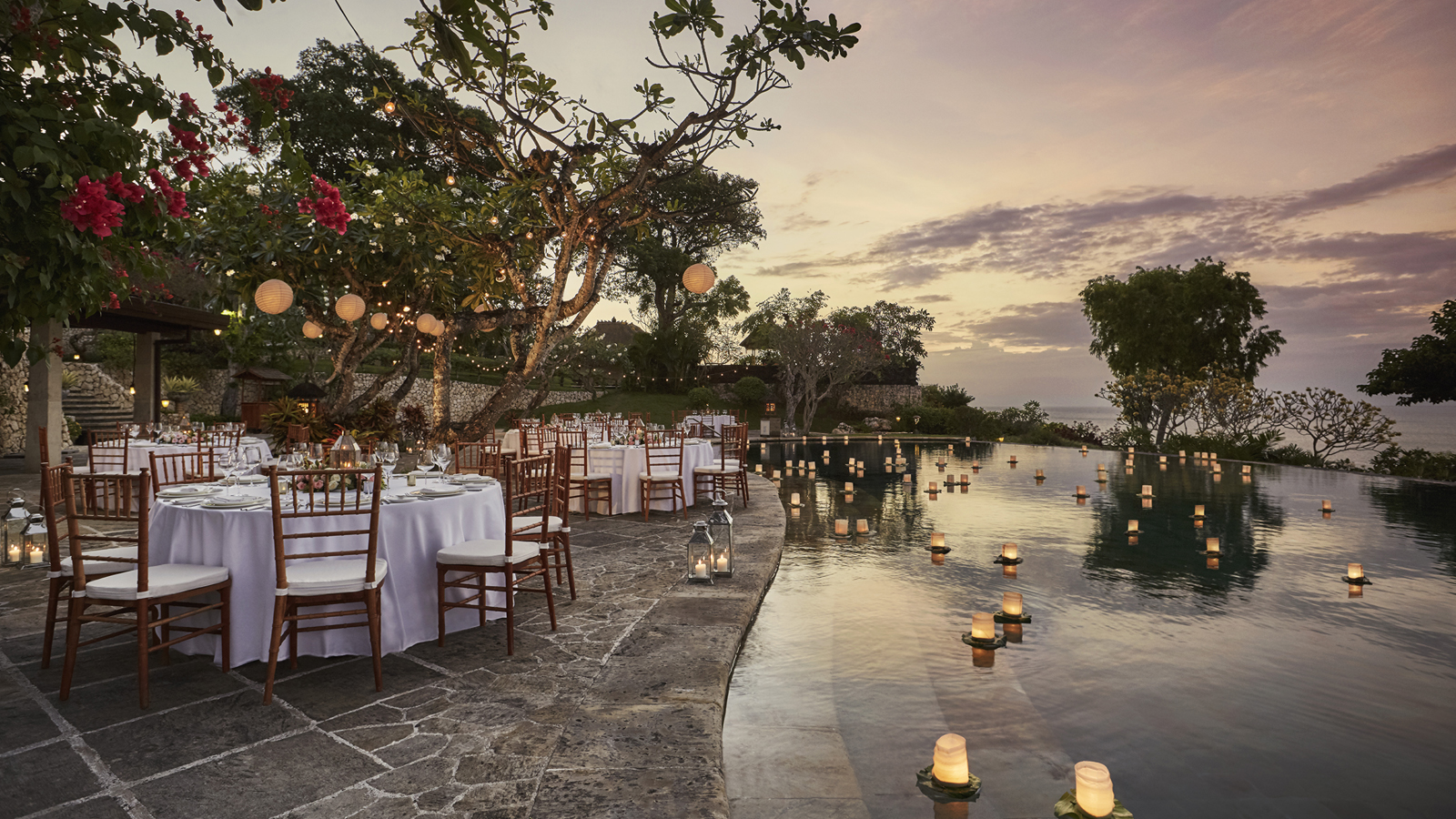 Surrounded by exotic landscapes, this idyllic venue offers a glorious combination of elegant décor, exceptional cuisine and services that are perfected by flawless attention to detail. Whether you're hosting an intimate ceremony, cocktails or an entire evening of celebrations, the Pool Terrace is a perfect venue for celebrating one of the most important and memorable days of your life.
Why You'll Love It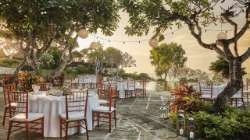 Beyond Beautiful
Taking full advantage of spectacular views over the majestic Indian Ocean, this stunning location promises bridal couples and guests a magical setting for any celebration.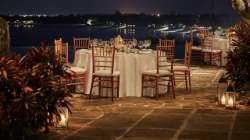 Twilight to Moonlight
When the sun casts its last glow over the beautiful bay below, you'll be treated to a fleet of floating candles illuminating the pool as you sit for dinner at bedecked tables under a moonlit sky.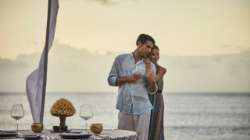 Memorable Touches
Whether you desire a traditional Balinese dance performance, your own signature cocktail or unique wedding favours for your guests, our vast wedding planning experience allows us to help you add the touches that make your celebration truly individual.

Room Details
Seating
Reception
Banquet rounds
Conference/Boardroom

150
120
40

Occupancy
Up to 150 guests
Room Features
Private, 34-metre-long (116-foot-long) pool and spectacular 180-degree ocean views
Surrounded by tropical gardens

Location
Upper pool area adjacent to Jimbaran Garden venue
Size
Area

471 m2 (5069 sq.ft.)

Note: In case of inclement weather, all outdoor events require a marquee tent back up. For the comfort of all Resort guests, amplified entertainment must conclude by 10:00 pm.