Function Rooms
Jepun Sari Pavilion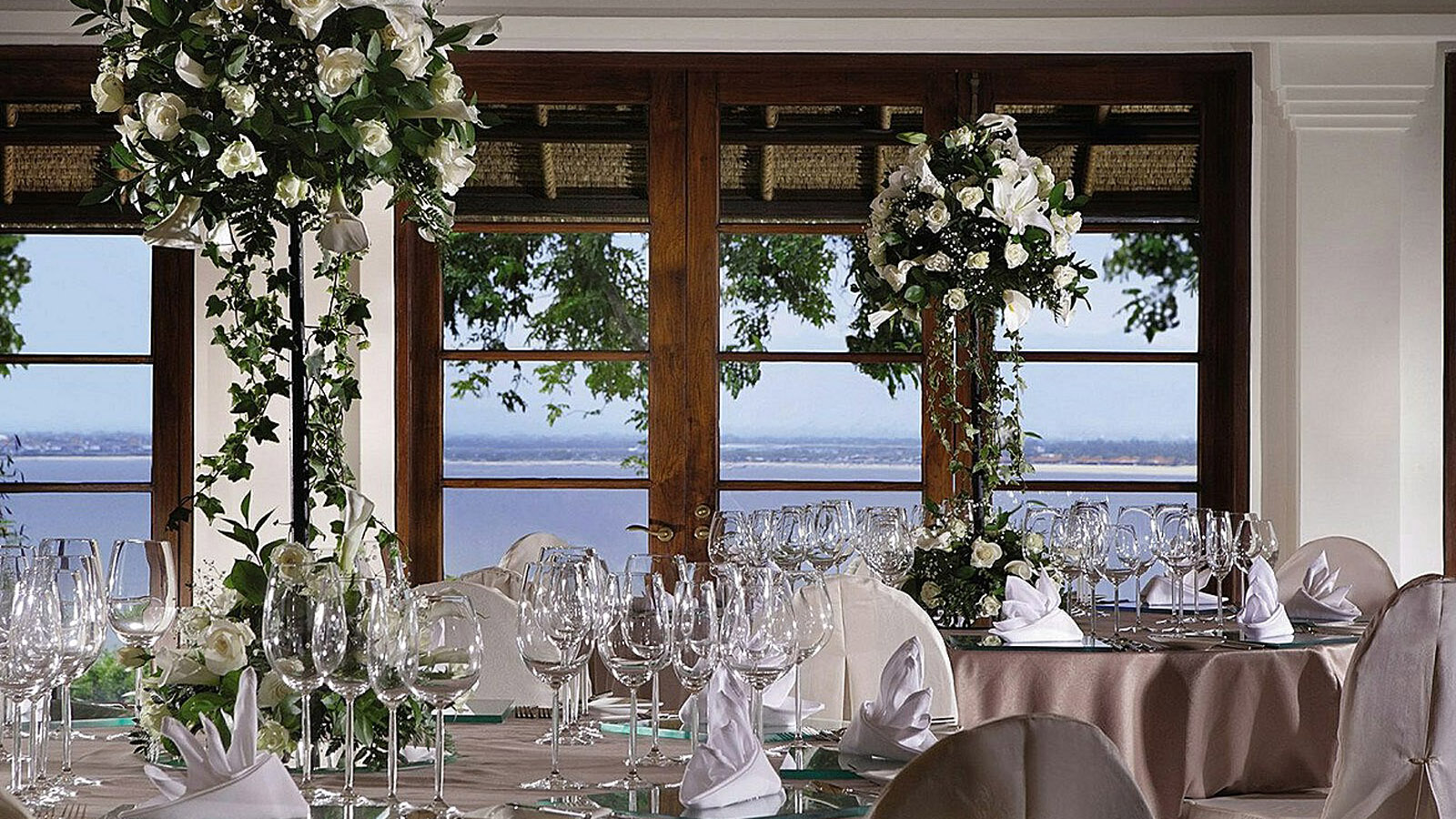 Open the doors for an open-air tropical feel and access the wrap-around terrace, or close the doors and enjoy air-conditioned comfort and stunning views from within the traditional thatched-roof pavilion.


Our only indoor reception venue is located below the lobby and situated on beautifully mature grounds, with an amphitheatre that can be used as an option for pre-dinner cocktails, entertainment and traditional performances.

Why You'll Love It
Pavilion in Paradise
Dine, dance and celebrate your new romantic beginnings in the air-conditioned comfort of the pavilion, or access the tropical outdoor paradise from a sea-breeze filled veranda.

Room with a View
Enjoy spectacular views of the ocean in cool comfort from behind floor-to-ceiling glass doors that envelop the pavilion and verandas.

Outdoor Options
Pre-dinner cocktails can be enjoyed in the shaded, open-sided space of the pavilion's verandas and lobby, or stage a traditional performance for guests in the nearby amphitheatre.

Room Details
Seating
Theatre
Reception
Banquet rounds
Conference/Boardroom

150
200
100
80

Occupancy
Up to 200 guests
Room Features
Pre-function cocktail area, outdoor veranda, air conditioning and spectacular ocean views

Location
Below main lobby, near the Resort's amphitheatre
Size
Area
Dimensions
Height

198 m2 (2131 sq.ft.)
18 x 11 m (59.06 x 36.09 ft.)
3.9 m (12.79 ft.)

Note: In case of inclement weather, all outdoor events require a marquee tent back up. For the comfort of all Resort guests, amplified entertainment must conclude by 10:00 pm.