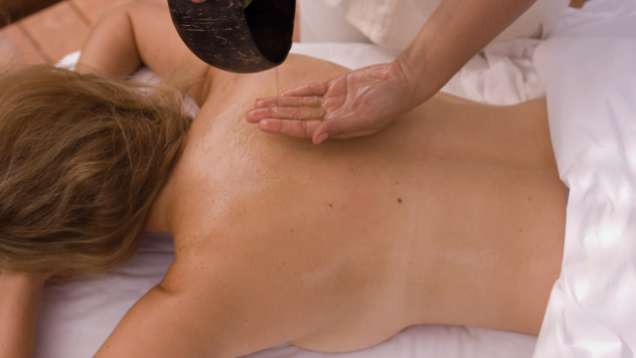 For ultimate comfort and cellular care, your body is gently cocooned, allowing organic essential oils and other earthly ingredients to nourish, hydrate, detoxify and decongest your skin.

Amethyst Wrap
This balancing and regenerative experience draws on the healing energies of semi-precious stones to calm the nervous system and replenish the body. An all-over pearl and jasmine scrub and amethyst wrap stimulate circulation, regenerate skin cells and encourage cell growth.

Marine Detox Wrap
Reduce cellulite and improve texture and hydration with this detoxifying combo. First, a nutrient-rich marine flora and a Himalayan salt scrub cleanses and re-energises the bio-magnetic field and lymphatic system. Then, the experience is enhanced with a seaweed wrap. Bio-plasma increases metabolic function and aids regeneration while omega plankton boosts epidermal hydration and cellular structure.

Sun Soother Wrap
Ease overheated or sunburnt skin with a cooling combination of fresh aloe vera gel and calming lavender before being wrapped in banana leaves for ultimate refreshment. The treatment concludes with a relaxing back massage using a lavender moisturiser.
Note: Prices and treatments are subject to change without notice. Prices are subject to 21% tax and service charge.