Signature Experiences
Ganesha Cultural Centre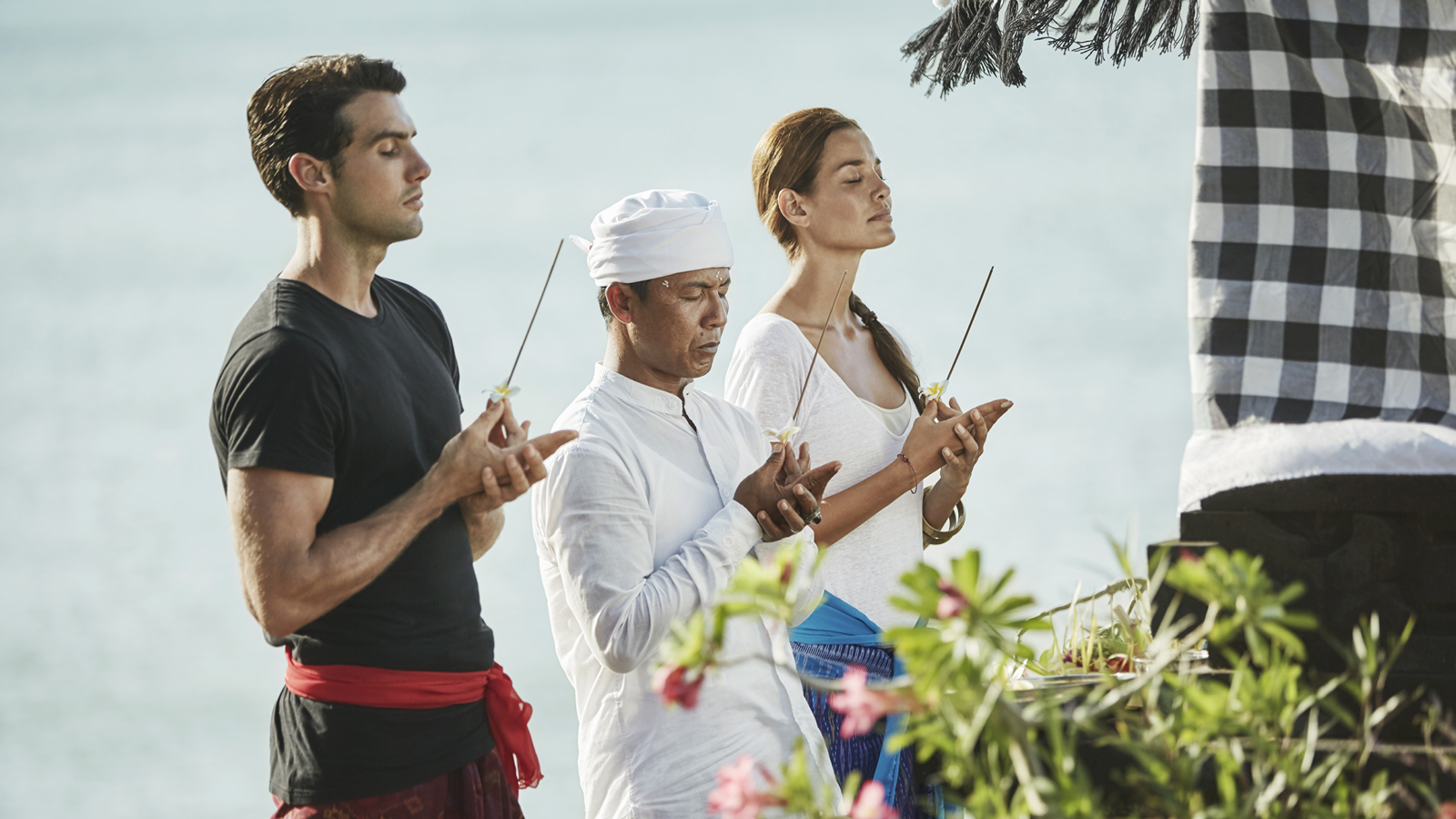 Ganesha Culture Centre is an interactive and experiential space dedicated to exhibitions and workshops in Balinese art, music and crafts. The centre's primary purpose is to actively support local artists and give them a chance to exhibit their work to an international audience, and to preserve and celebrate Bali's heritage as the only remaining Hindu civilization in Indonesia. We recognize the role that traditional artists played in putting the island on the map as a tourism destination in the 1930s, and they remain integral to modern community life in every village.
The rich culture of Bali permeates every aspect of daily life, architecture and art, and visitors are invited not only to observe, but to participate in rituals, ceremonies and cultural activities. From local visits to tours directly from your doorstep, explore the mystery and magic of beautiful Bali with our range of workshops, experiences and performances. Connect directly with our on-site experts – Luhgde Suryatini, curator of Ganesha Cultural Centre, and Aji Ngurah, our Resort Priest – who are proud ambassadors of their homeland and are happy to guide you on cultural experiences and answer any questions you may have.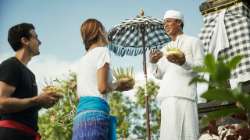 Shrine Tour
A soulfully guided stroll through our lush, sea-facing water gardens, adorned with over 1500 shrines. Learn more about their symbolism and significance every Wednesday and Saturday at 4:00 pm, departing from the lobby.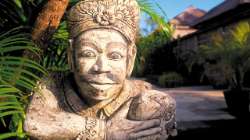 Art & Culture at Your Doorstep
Join our resident Balinese expert on a stroll through our fascinating Resort to hear local tales and discover the stories and significance of the incredible design, statues, carvings and artworks.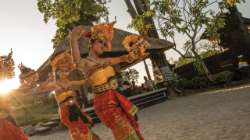 Balinese Dance Performances
Dynamic, expressive and enthralling: relax in the stunning surroundings of our onsite temple and let us entertain you with a traditional Balinese dance performance, Wednesdays and Sundays from 6:00 to 7:00 pm.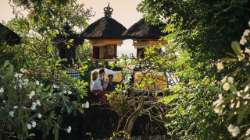 Sila Girih Kesarah Experience
We invite you to join our resident Pemangku (Balinese priest) and discover more about the daily practices at our Resort's main temple.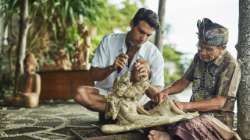 Artist Workshops
The new activities program and launch of the Artist Workshop represents the evolution of Ganesha Gallery, which was founded in 1995 as an independent fine art gallery.
Devdan Theatre Show
Head to nearby Bali Nusa Dua Theatre for a magical stage journey through the Indonesian archipelago: scores of talented dancers, thrilling aerial acrobatics, stunning illusions, and dazzling costumes.