My Four Seasons
Window Into Balinese Life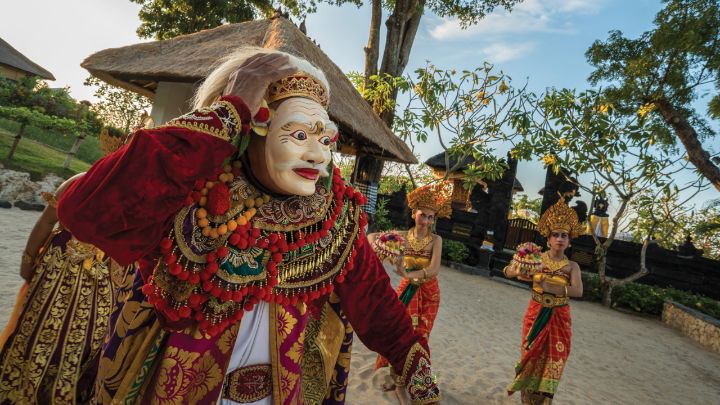 You don't have to go far to discover local legends, authentic art and architecture, and the beauty and ethnology of Balinese life. Our 35 acres of hilly headland house an impressive and offertory collection of statues and shrines, gracing all visitors and guests with a doorstep glimpse into the traditions, tokens and tales of cultural Bali.
Our complimentary Shrine Tour departs at 4 pm, every Wednesday and Saturday. Simply meet in the lobby for a soulfully guided stroll through our lush, sea-facing water gardens, and delve a little deeper into the significance and symbolism, positioning and purpose of more than 1500 statues that adorn our grounds.
Open daily from 09:00 until 18:00, our on-site Ganesha Gallery showcases the works of both well-known and emerging Balinese artists, including a few international artists with a strong East-meets-West connection. Once satiated with the local aesthetic, inspired art lovers can turn their hand to creating their own impression of Bali; an easel and paints is permanently set up at one of our serene, ocean-front pavilions – just ask the Concierge to point you in the right direction.
Four Seasons Bali at Jimbaran Bay offers all-embracing evidence to the fact that Bali's rich culture, history and traditions permeate everywhere, everyday. Let us show you…