Function Rooms
Jimbaran Garden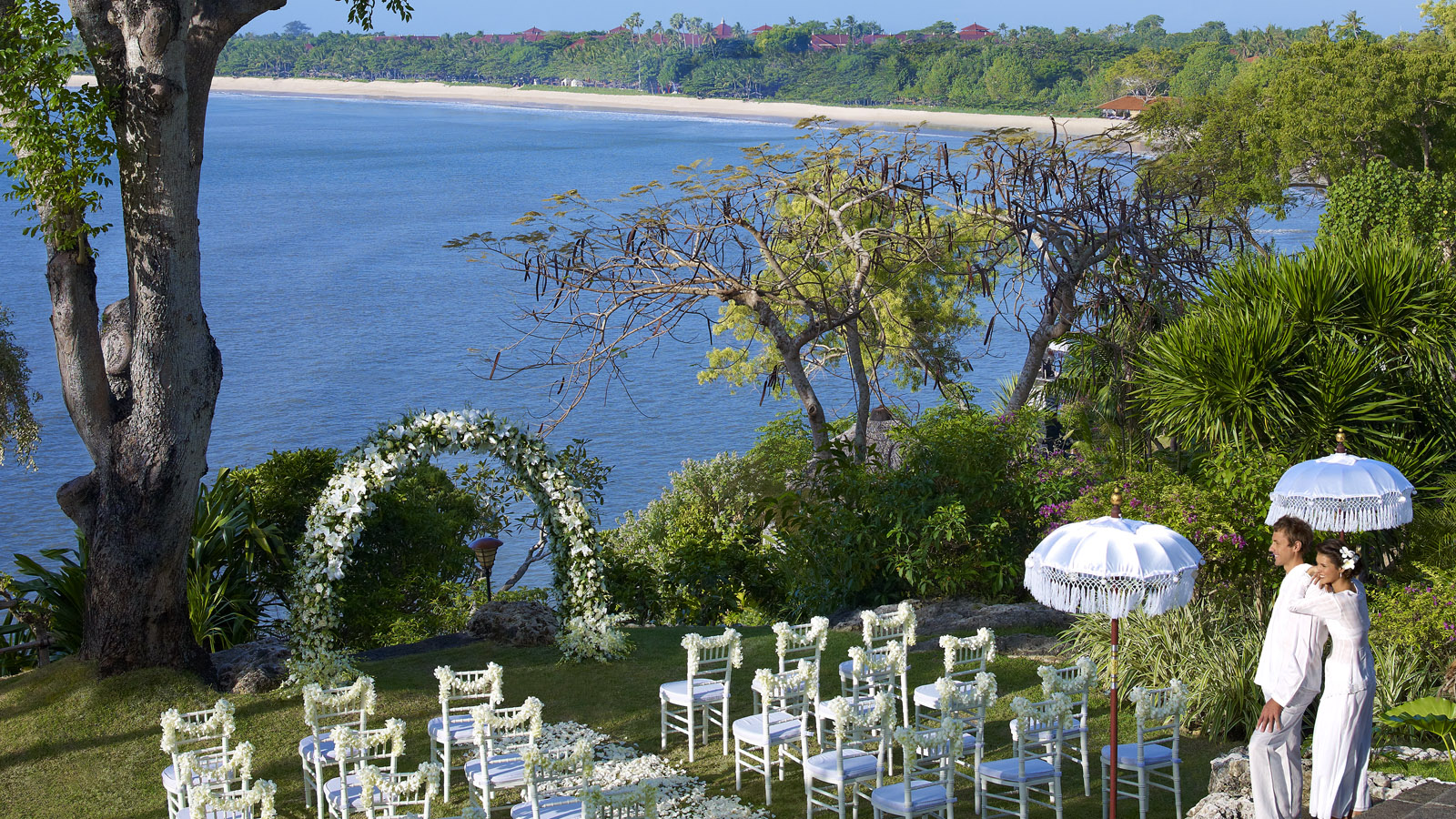 Shaded by majestic trees, Jimbaran Garden boasts a nearby brook that runs under a beautiful bougainvillea bridge, and a natural waterfall offering an exotic backdrop for romantic photos.
Dramatic and Dazzling
After a dramatic entrance down a magnificent stairway with dazzling ocean, sky and beach views, enjoy a spectacular location to share your vows.
Bougainvillea Bridge
Capture lifelong memories on our beautiful bridge, which sits under a canopy of vibrant bougainvilleas while a trickling waterfall rounds out the background.
Romantic Receptions
A beautiful locale for an intimate dinner service or ceremony, Jimbaran Garden is just steps from the Waterfall Garden or Pool Terrace.
Seating
Reception
Banquet rounds

70
30

Room Features
Stunning ocean views
Lush natural gardens
Nearby pool and waterfall

Location
NEAR WATERFALL GARDEN
Size
Area

58 m2 (624 sq.ft.)

Note: Height shown is actual clearance height.