A picturesque paradise on the sparkling Indian Ocean, Bali is home to cultural attractions, adventure destinations and tree-lined beaches that span for miles. To help you make the most of your visit, we asked Sri Kartini, Chef Concierge at Four Seasons Resort Bali at Jimbaran Bay, to share her insider secrets for discovering the heart and soul of this tropical destination.
Island heritage
Bali is home to more than 1,000 temples, earning it the nickname "Island of the Gods." One of the most important sacred spaces is the Pura Luhur Uluwatu temple. One of the island's nine directional temples, Pura Luhur Uluwatu stands as a guardian against evil spirits from its position on a steep cliff, nearly 200 feet (60 metres) above the Indian Ocean, on the island's southwestern coast. For anyone looking to get close to Bali's spiritual side, a visit to the awe-inspiring temple complex is a must. Time your visit for dusk, and you can witness a traditional kecak fire dance, when 30 or so sarong-wearing men circled around a coconut fire chant and sway together as the sun sets behind them.
Fresh catch
You can enjoy freshly caught seafood and beautiful water views at Jimbaran Bay's waterfront Menega Café, which serves some of the best traditional food on Bali. Bumbu Bali is another local favourite for its menu full of Balinese delicacies like braised squid with lime basil and seafood soup. The restaurant also runs a cooking school for those who want to learn the art of Indonesian cooking. You can also get hands on at the Resort's own Cooking School. Join a chef at the famed Jimbaran Bay Fish Market before returning to the Resort kitchen where you'll prepare your freshly gathered ingredients into an authentic, five-course Balinese meal.
Bali updated
Those looking for a more creative take on local eats would do well to book at table at Chandi in Seminyak. Indonesian-born chef and owner Agung Nugroho spent years in New York (he was one of the forces behind Buddakan and Nobu 57 in Manhattan) before returning to his native country to open the stylish spot. The menu presents his updated takes on several classic dishes: the ubiquitous fried rice dish of nasi goreng is dressed up with red and black rice, and his interpretation of beef rendang involves delicious pockets of phyllo crust stuffed with braised beef in a complex rendang sauce and topped with a cucumber-cilantro-chilli crème fraîche.
Dive in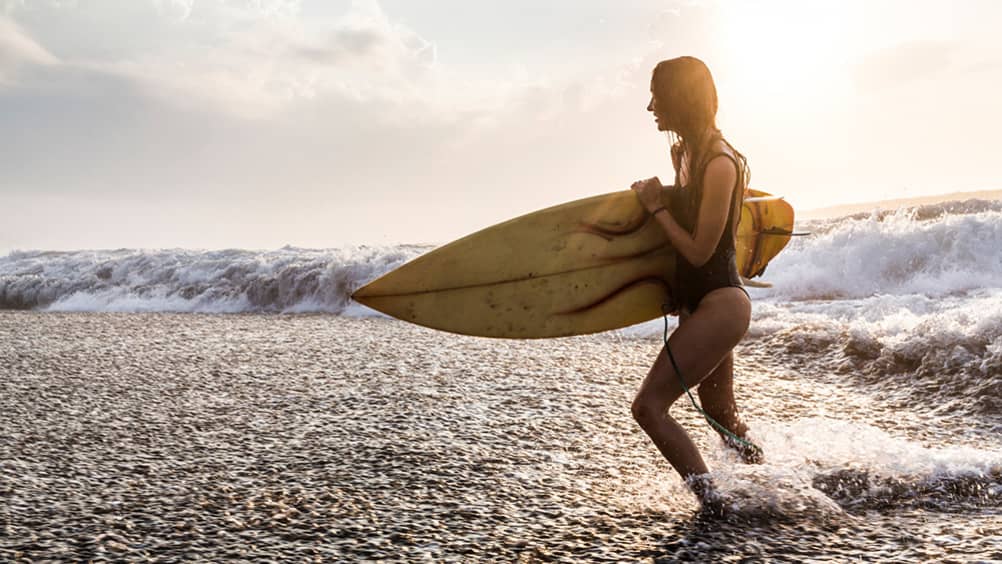 Nestled among exotic trees and flowers, the cosy fishing village of Coconut Grove offers the most spectacular sea views in Jimbaran Bay. Welcome the sunrise with a walk along the pristine beaches before trying your hand at one of the many water sports offered in the area. The gentle waves here are a dream for beginning surfers, while kayakers, paddlers and sailors can enjoy clear views to the ocean floor.
Treasure hunt
The traditional arts of Bali and the surrounding Indonesian islands are stunning in their intricacy. If the country's beautiful furniture traditions have you longing to add a little exotic flair to your own home, head to the neighbourhood of Kerobokan, where a seemingly endless number of dusty warehouses overflow with exquisite antiques and reproduction pieces from across the country (especially Java). And luckily for you, the area's vendors are well-versed in shipping things freight. For something a little more packable, visit Bruce Carpenter's gallery in Sanur. Carpenter is one of the foremost experts in Indonesian arts and antiques, and the space holds a vast collection of pieces from across the archipelago, including traditional puppets and masks. Carpenter has also curated several pieces that are available at the Four Seasons boutique.
Art and artistry
The streets of Seminyak are lined with stylish shops proffering wares that meld Bali's strong artisan traditions and techniques with a modern sensibility. One of the best addresses is Biasa ArtSpace. Owned by fashion designer Susanna Perini, whose Biasa clothing label has become one of the island's most beloved uniforms for its flowing, linen-leaning ways, the space's primary goal is to promote Indonesian contemporary artists and to foster a dialogue between them and expat artists with a strong tie to the country. It's a must for anyone looking to tap into Bali's vibrant creative culture.
Weave around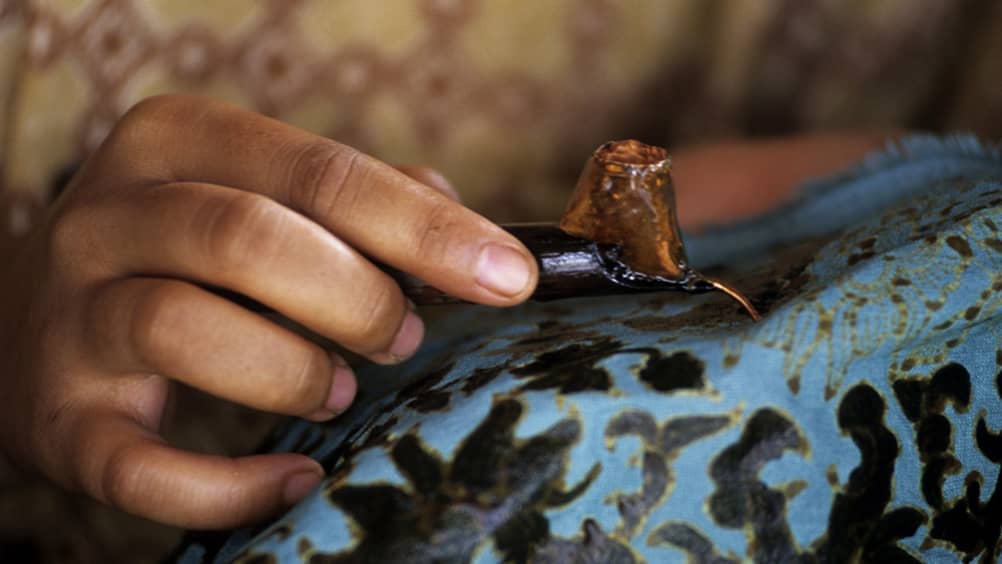 Photography Klaus Hollitzer / Thinkstock
Textile traditions in Indonesia are incredibly rich, and Bali is no exception. Several tour companies offer excursions to spots across the island specialising in different weaving traditions. Those looking to do a self-guided textile-themed journey can venture to the traditional rural village of Tenganan in the island's eastern region. The village, which is one of Bali's oldest, is renowned for its exceptionally well-made gringsing cloth. Prized by collectors for its fine, intricate details, the textile is made using a double-ikat technique and traditional dyeing procedure.
Wonders of the sea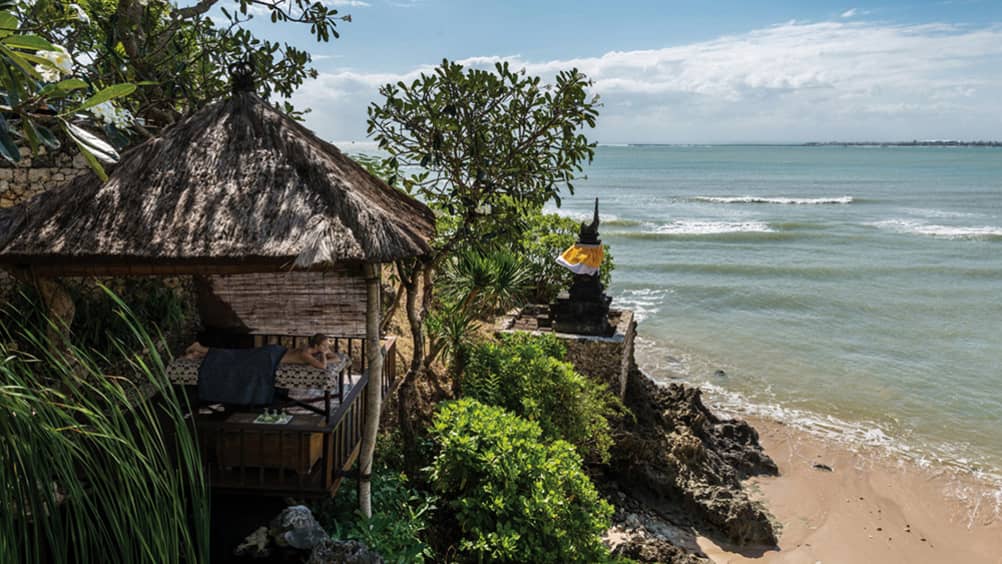 Photography courtesy Four Seasons Hotels and Resorts
Bali's gentle waves and warm sea breezes set the tone for the Ocean Opulence treatment at the Spa at Four Seasons, which takes place on the beach in a thatched-roof palapa set at water's edge. The 120-minute treatment starts with a foot soak in mineral-rich seawater, followed by a head massage using coconut hair oil that has been blended with pandanus, sandalwood, star anise and vetiver essential oils. Your body will be exfoliated with a blue sea salt scrub, and then massaged using self-heating seashells. Rehydrate with a glass of fresh young coconut water at the treatment's end.
Four Seasons Resort Bali at Jimbaran Bay