Though it's a bustling city, the capital of Indonesia is a relatively family-friendly place. The people here are kind and cooperative, which makes Jakarta an easy destination to navigate. Take a look at the top reasons to start packing your bags for Indonesia.
Authentic cuisine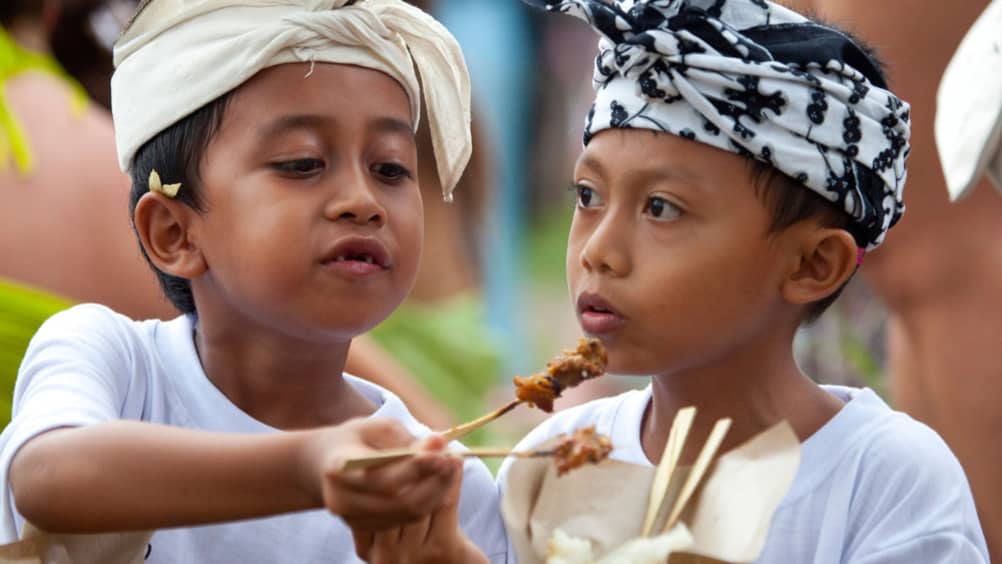 Photography John Warburton-Lee Photography / Alamy Stock Photo
Jakarta's food is healthy, diverse and delicious. The kids will love ice fruit mix (a fruit dessert), or es buah, as they call it here. Some typical Indonesian dishes you and the family might like to try are nasi goreng, gado-gado, satay and soto. You'll find many of the dishes include ingredients such as rice (often wrapped in banana leaves), tofu, coconut and lime.
Great weather
Indonesia is tropical, which makes good weather pretty easy to come by. Take the kids to one of the many fun-filled water parks in the area. The most well-known is Waterbom. Parents, you can relax poolside as the kids enjoy the water slides and special wave pool.
Entertainment for everyone
Here's a no-effort way to keep the whole family happy. Shopping is a universal favourite pastime, and Jakartans do it best. Most malls in Jakarta are family-friendly, allowing parents to entertain their kids as they roam the plethora of shops and restaurants. A personal favorite is Kidzania, located in the Pacific Place Mall. It is set up like a little town, where children pretend to be grown up for the day and try out a vocation of their choice, such as a hairdresser, mechanic and doctor.
Opportunities to learn
Teach kids something new at Taman Mini, a culture-based recreation area. There are several historic museums focused on various aspects of Indonesian culture, and the 4-D theatre is fascinating.
Scenic views
About 62 miles (100 kilometres) south of Jakarta is Puncak, a mountain resort overlooking tea plantations. This is a great place to go if you're looking for a change from the hustle and bustle of the city. It's up in the highlands, and families can go on excellent educational tea walks or take horseback rides through the hills.
Ice skating
Lace up at Taman Anggrek, just a short drive from the Hotel. This skating rink also gives lessons, which the whole family can enjoy.
Wildlife adventures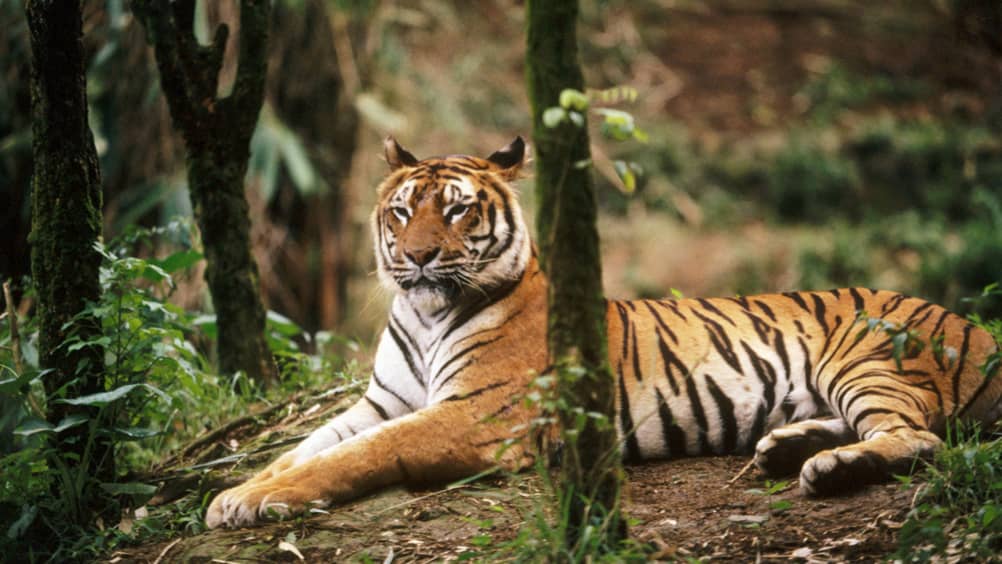 Photography Age Fotostock / Alamy Stock Photo
Taman Safari is a drive-thru zoo focused on protecting endangered species. It's the only one in the world where you can feed the animals from the comfort of your own car. It feels like a modern day safari as you roll down the windows and set out a carrot, then wait for the animals to find it. It's a great option for little ones who tire easily.
New sights and sounds
Practicing the local language is fun and will make your Indonesian travels go much more smoothly. Bahasa Indonesia is not too hard to learn, and it's always helpful to know a few phrases that can serve you well in your adventures, whether you're shopping at an outdoor market or riding an ojek (motorcycle taxi).
Four Seasons Hotel Jakarta