Family
Children's Programs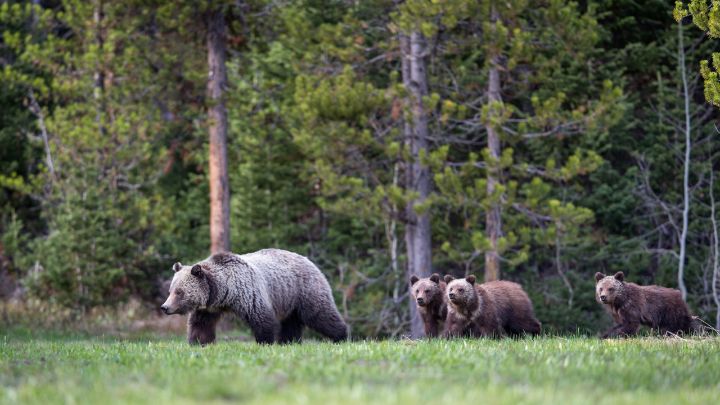 The nearby Kids' Ranch is a licensed child-care facility for children 3 to 17 years of age, operated by Jackson Hole Mountain Resort, and may be reached at 1 (307) 739-2691. Reservations are required and fees vary by program.
Winter
This program is available from late November to early April, for the ski season only.


Ages 3 to 6
Younger children begin learning to ski or improve their skiing abilities with the one-on-one attention of specially trained instructors in small classes. Older aspiring riders can learn to snowboard at their own pace.


Ages 7 to 17
Explore the great outdoors and improve skiing/riding skills with specially trained expedition leaders. During this unique team-building experience, participants scout all the coolest trails and venture into wild west woods on a search for moose, eagles and other natives of Jackson Hole.


Advanced ski and snowboard lessons provide teenagers with the big mountain experience, including guided tours, mountain orientation, versatility, steeps, route finding and backcountry equipment training and etiquette. For freeriders, park and pipe technique and etiquette training are also available.
Summer
From June to September, the Resort offers a number of activities that allow younger guests to experience the Jackson Hole area's rich natural environment:
Environmental awareness programs
Hiking

Mountaineering

Orienteering

Outdoor sports

Science and art projects

Stargazing
Children's Museum
Play. Create. Explore. At the Jackson Hole Children's Museum, we encourage local and visiting families to examine the world together through interactive, hands-on exhibits and educational programs in the arts, sciences, literature and history. Our goal is to help children and grown-ups of all ages build a love of learning through collaborative play and creative problem solving in a nurturing environment.