FLORAL DESIGNS
Our florist will be happy to prepare creative and elegant flower arrangements according to your preferences.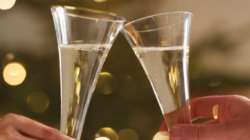 EQUIPMENT
When hosting a passed-service cocktails and canapés event, all beverages will be served on round silver trays. Canapés and food will be served on rectangular trays.
All canapés will be bite-size and will be laid out neatly in straight rows. White cotton napkins will be used.
Should you require additional equipment, you may utilize what the Hotel has to offer, or bring in silverware, china and linens yourself. If you require anything specific, your hotel contact can assist you with rental process.
COCKTAILS & CANAPÉS
COLD CANAPÉS
Foie gras royal with port wine-marinated cherry
Grissini wrapped with breasola
Cajun-spiced tuna, sesame seed toasted baby spinach
Tomato confit and goat cheese roll with grapes on brioche
Salmon gravlax with citrus segment
Mini mozzarella with cherry tomato and basil
Collapse
COLD CANAPÉS
hot canapés
Crispy prawns wrapped in phyllo
Saffron risotto balls, tomato coulis
Mini ravioli with ricotta and caramelized onion
Ginger and lemongrass-marinated chicken lollipop
Deep-fried green olives stuffed with blue cheese
Mini seafood tarts with coriander and chili
Collapse
hot canapés
MINI SWEETS
Assortment of macarons
Orange-cardamom dome with lemon ball
Chocolate dome tart
Raspberry bavaroise with exotic sauce
Mini forest fruit tartlets
Double-chocolate mousse cake
Walnut cake
Mini cheesecakes

Collapse
MINI SWEETS
SEATED DINNER SERVICE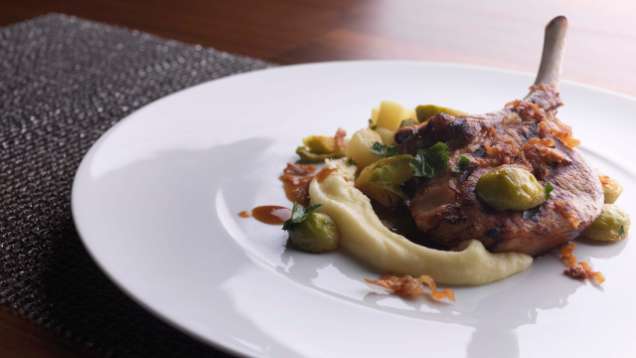 FIRST COURSE ALTERNATIVES
Dolma platter cooked in olive oil, cucumber and aged yogurt salad
Buffalo mozzarella, tomato concasé, arugula and balsamic reduction
Smoked duck breast bruschetta, wild mushroom and purslane
Sautéed prawn, French bean, almond, tomato and mango, honey sauce
Braised artichoke, Aegean herbs and orange segment, own emulsion
Traditional turkish mezze platter

Collapse
FIRST COURSE ALTERNATIVES
SECOND COURSE ALTERNATIVES
Hengel country ravioli, porcini mushroom ragout, tomato sauce
Puff pastry filled with onions, lamb ragout, sautéed purslane
Minced meat stuffed swiss chard, pomegranate tomato sauce, yogurt
Seafood ravioli, sautéed baby spinach, shrimp bisque
Cannelloni with wild mushroom, parmesan sauce

Collapse
SECOND COURSE ALTERNATIVES
MAIN COURSE ALTERNATIVES
Beef tenderloin, smoked eggplant purée, beef jus
Slow-cooked lamb shank, prune and walnut purée, creamy eggplant beğendi
Almond-crusted lamb loin, dried figs stuffed with sweet shallot
Seabass fillet, zucchini mousse, potato purée with red onions and carrot, ginger sauce

Collapse
MAIN COURSE ALTERNATIVES
DESSERT ALTERNATIVES
Pineapple carpaccio, lemon basil sorbet
Caramelized pistachio Kadayif, mastic crème brûlée, pistachio ice cream
Twice-baked layers of pastry with ricotta in syrup
Baklava platter, spice bazaar ice cream
Tea-flavored chocolate croustillant cake, Earl Grey ice cream
Exotic mille-feuille with mastic ice cream

Collapse
DESSERT ALTERNATIVES