Four Seasons Hotels Istanbul
CATERING SERVICES
Four Seasons Hotels Istanbul are renowned for high-quality service and exemplary cuisine. Our boutique-style catering services allow you to enjoy the Four Seasons experience at your next corporate event or special occasion. Our carefully crafted menu features exciting flavour combinations using the best local ingredients available, resulting in the perfect blend of the traditional and the contemporary.

Please contact our Catering Office for more details
Phone: +90 212 381 40 00
Email: basak.gungor@fourseasons.com
Executive Chef Savas Aydemir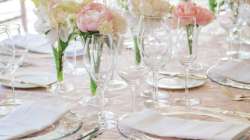 WEDDINGS
Whether intimate or grand, subdued or celebratory, weddings by Four Seasons Hotels Istanbul are anything but ordinary. Our experienced wedding planners will guide you through the process from start to finish. We work with our clients to craft menus that showcase the personalities of the bride and groom themselves.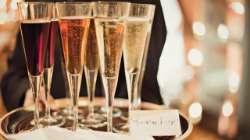 CORPORATE
Impress your clients and reward your hard-working employees with our unique corporate catering services. Enjoy our standard corporate catering menu or get in touch to request a custom menu, specifically tailored to your tastes.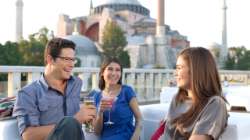 SOCIAL
No celebration is complete without our special event catering! Whether you're hosting a birthday, anniversary, house-warming, graduation, bar/bat mitzvah or holiday party, Four Seasons Hotels Istanbul catering services will make your next special occasion a memorable one.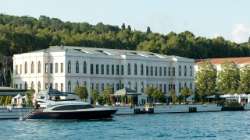 DROP-OFF/TAKEOUT
Perfect for informal house gatherings and impromptu office meetings, or an afternoon outing on your boat, all items are delivered ready to be served and include disposable plates, cutlery and serving utensils. Menu selections include breakfast options, sandwiches, salads, pastas, snacks, desserts and beverages.

DROP-OFF/TAKEOUT catering orders include food drop-off only; no waitstaff or personnel is provided. Please allow approximately 30 minutes for delivery. Two hours' notice is required for any drop-off order. Please note that this option is available only for the shores of Four Seasons Istanbul at the Bosphorus. Either send a boat to take away your order, or request a drop-off boat, available seven days a week from 7:00 am to 11:00 pm.