Divided by the Bosphorus Strait, Istanbul is the largest city in Turkey and the most visited, as the centre of the country's rich Byzantine heritage. With two locations on the European side of the city, Four Seasons offers families easy access to attractions, shopping and kid-friendly fun. Whether you opt for water views or Old Town mystique, venture out to discover the best of this exotic locale.
Markets and bazaars
Photography Sergey Skleznev / Thinkstock
In the heart of Old Town, and within walking distance of Four Seasons Hotel Istanbul at Sultanahmet, you'll find the Grand Bazaar. More than 5,000 stalls filled with fine jewellery, textiles, clothing, home furnishings and an ample supply of souvenirs line the halls of this world famous market. Here, bargaining is encouraged. The quality of the items on display is exceptional, so you're sure to come home with gorgeous goods, such as a hand-knotted tapestry or a set of finely woven dinner napkins.
The nearby Spice Market is the city's best destination for sweet snacks. The dazzling array of colours, exotic aromas and lively salesmen make the traditional gourmet market a great family stroll. Avoid filling up on the free samples of nuts, candy and baklava. Instead, seek out Ucuzcular Baharat. Located in Stall 51 of the Spice Market, this family-run company offers pure and blended spices and various flavours of Turkish delight, which are sweetened with honey rather than processed sugars.
A less crowded choice than the Grand Bazaar, Arasta Bazaar is a treasure trove of Turkish goods. The mellow atmosphere of this small market, which is also located in the Sultanahmet district, may be more manageable for young children.
Kid-friendly cuisine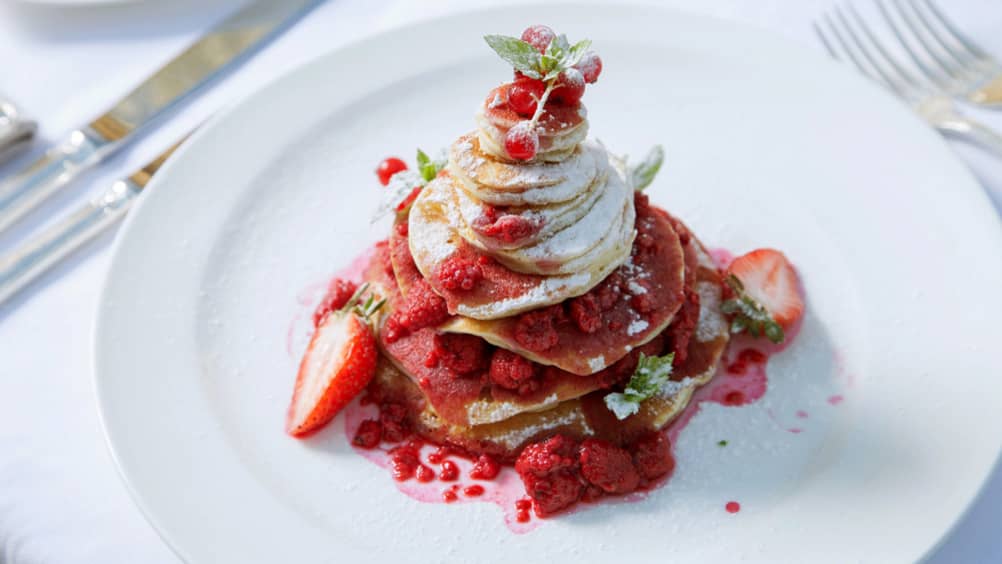 Photography courtesy Four Seasons Hotels and Resorts
Fresh fish, plenty of vegetables, chopped salads, nuts, olives and red wine are menu standards in Istanbul. The waterfront restaurant Aqua, at Four Seasons Hotel Istanbul at the Bosphorus, boasts a kids' menu that offers traditional Turkish food with Mediterranean influences. Kids can try the chicken kabobs ("lahmacun") or the Turkish borek, phyllo stuffed with white cheese. Kids will also love the Turkish take on pizza: flat pita bread covered with minced meat and tomatoes. Seasons restaurant, at Four Seasons Sultanahmet, offers an appealing selection of kid-friendly Turkish dishes, all prepared using seasonal, locally sourced ingredients.
Beyond the hotels, opportunities to sample local delicacies abound. Hanedan in Besiktas is a great spot for a family dinner. Munch on delicious lamb skewers as you watch boats pass through the water. Arrive early to get an outdoor table.
Pandeli, situated right above the Spice Market, is a delicious option for a Turkish lunch in a charming atmosphere. Try the tasty jumbo shrimp and the hummus.
Fresh-squeezed juice stands are ubiquitous. Stop for a mid-day sip of pure pomegranate juice, prepared to order.
Historic attractions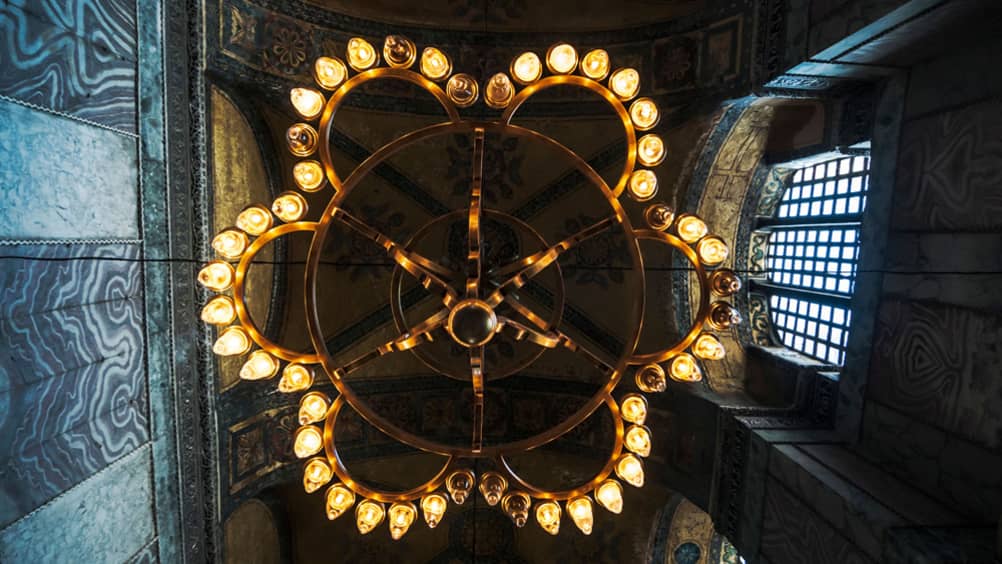 Photography Enrico Della Pietra / Alamy Stock Photo
The ancient city offers a number of historically significant sites, most of which are open to visitors. The Basilica Cistern, or Sunken Palace, as it is called, is an elaborate underground water storage facility built in 532 AD. Kids will enjoy walking through the maze under the vaulted ceilings, where they can imagine a whole underground world.
Older children shouldn't miss a trip to Blue Mosque, an active place of daily prayer. The mosaics in the mosque are staggeringly beautiful.
Hagia Sophia, an architectural marvel with its great domes, mosaics and frescoes, is a cavernous space to explore. A museum since 1935, Hagia Sophia served as a Christian church for 916 years and a mosque for 482 years.
Kids can explore the history of transport and communications at the Koç Museum. Located on the Golden Horn (the ancient harbor during the Byzantine and Ottoman eras), it is an especially nice stop in the summer months, since you can arrive by ferry.
Turkish baths
Traditional hammams aren't just for adults at Kılıç Ali Paşa Hamamı, a bathhouse built in 1580 that has recently been renovated. After an exfoliating scrub, relax and gaze up at tiny stars etched into the ancient dome. Kids are welcome here, just like in Ottoman times, when families would enjoy hammams together.
Boating on the Bosphorus
Hop on a guided tour of the harbour, or board the local commuter ferry and cross over to the Asian side of Turkey. Along the way, you'll probably spot dolphins leaping among the waves.
Local art
See how the artisans handcraft traditional Turkish pottery at Firça Ceramics. If it's not too crowded, they may even let the kids have a go.
Four Seasons Hotel Istanbul at Sultanahmet