Istanbul's oldest neighbourhood, Sultanahmet is a cultural retreat lined with cobblestone streets and punctuated by Byzantine- and Ottoman-era landmarks. The century-old Four Seasons Hotel Istanbul at Sultanahmet, located in the heart of the famed district, even has historical significance as a former Turkish prison. To help you make the most of your visit, we asked Hakan Taspinar, Head Concierge at the Hotel, to share his top recommendations for what to see and do in this magical city – from Old Town and the Grand Bazaar to pastoral day trips and family entertainment.
Innovative eats
A pioneer of Istanbul's fashionable fusion cuisine, Changa is a destination for discerning diners. Housed within an exquisitely detailed Art Nouveau building, this multi-level restaurant mixes Southeast Asian and Turkish flavours under the expert guidance of chef Peter Gordon. Savour creations like grilled octopus with red miso and nori sauce, and chilli-poached pears with buffalo milk–mastic ice cream. For authentic Turkish cuisine, head to Kiva Han restaurant in the Beyoğlu district.
Coffee or tea?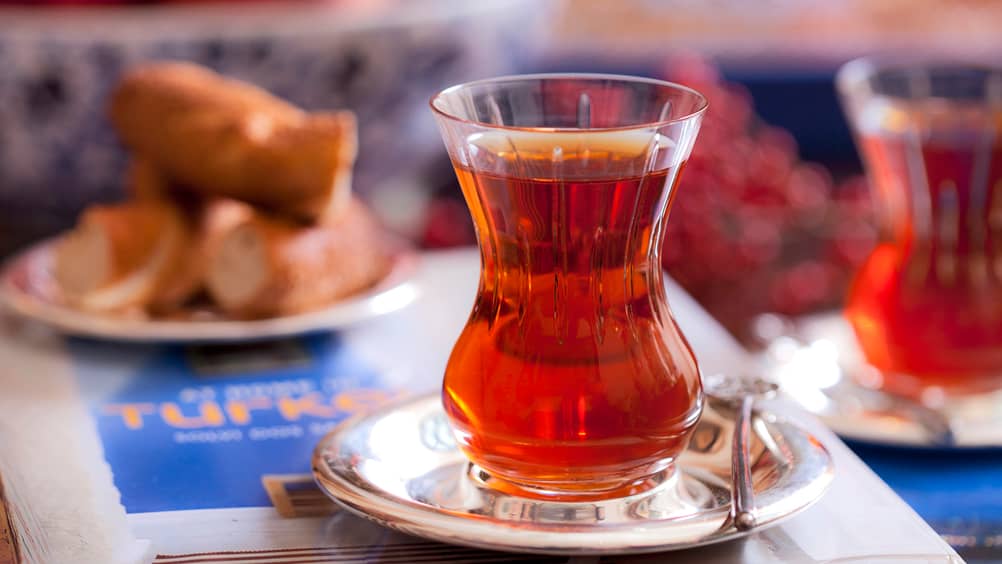 Photography courtesy Four Seasons Hotels and Resorts
Recharge with an afternoon break at one of Istanbul's many tea and coffee spots. Just steps from the Grand Bazaar, Şark Kahvesi offers a quiet break from a day of shopping. This charming relic of Old İstanbul features walls adorned with quirky images of dervishes on flying carpets. Linger for a game of backgammon and a few cups of tea. Kahve Dünyası, or "Coffee World," is a locally grown chain that's got an ardent following, including a location in the United Kingdom. Turkish-owned and -operated, Kahve Dünyası offers traditional Turkish coffee and special gum mastic flavored Turkish coffee.
Cruise on the Bosphorus
Discover the sights along Istanbul's shores with a cruise on the Bosphorus. Multiple ferries depart daily from the Eminonu Pier and make several stops before landing at Anadolu Kavagi, a small fishing village on the Asian side of the city where you'll find the ruins of Yoros Castle and several fresh seafood restaurants. Do note that if you decide to get off before the last stop, a taxi may be your most convenient transport back to the city centre. Another way to cruise along the Bosphorus is to take a private motor yacht. These two-hour tours offer up-close views of waterfront palaces, mosques and yalis along the shores.
Family recreation
Istanbul Aquarium (Istanbul Akvaryum), the world's biggest thematic aquarium, opened in April 2011 and is an official member of World Association of Zoos and Aquariums. The aquarium is home to a large volume and variety of fish species that swim in 16 interactive aquatic exhibitions, each of which reflects a different geographic region of the world. The aquarium also houses an immersive Amazon rain forest exhibit featuring piranhas, crocodiles and countless tropical plants. Each exhibition was created with intricate detail so the 15,000 species thrive in conditions that are true to their natural habitats.
Turkish bazaar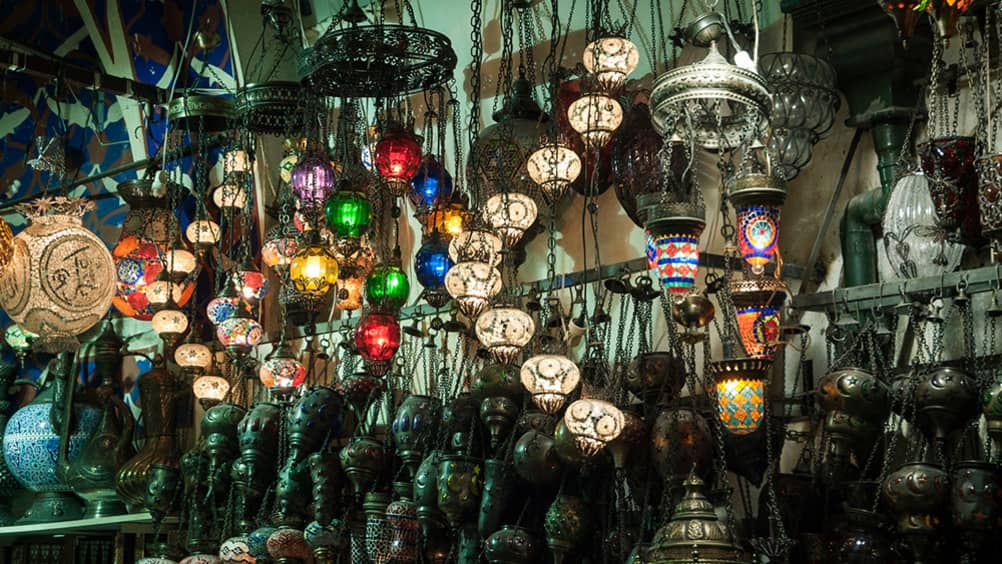 Home to the Grand Bazaar, the largest covered market in the world, Istanbul boasts a vibrant and unforgettable shopping scene. More than 4,000 shops on 58 streets feature goods and fine crafts from all over Turkey and beyond. Shop for the finest luxury brands along Bağdat Caddesi. This one-way avenue is flanked by shopping malls, department stores and boutiques. For authentic souvenirs and expertly crafted goods, visit Armaggan. This notable boutique features decorative pieces, jewellery and naturally dyed textiles that showcase traditional Turkish design.
Into the woods
In addition to its stunning architecture, Istanbul offers several natural wonders. Emirgan Korusu is one of the oldest groves in Istanbul and famous for its tulips in April. A hidden treasure in the heart of the city is the historical Yıldız Park. Just outside Yıldız Palace, this outdoor paradise covers the slopes between Beşiktaş and Ortaköy with century-old trees, ponds and canals. A few minutes drive northwest of the city, you'll find Belgrad Forest (Belgrad Ormanı). During the Ottoman Empire, the forest covered approximately 13,000 hectares (more than 32,000 acres). Today 5442 hectares (13,447 acres) still remain and offer a shady retreat among ancient trees and plants.
Old Town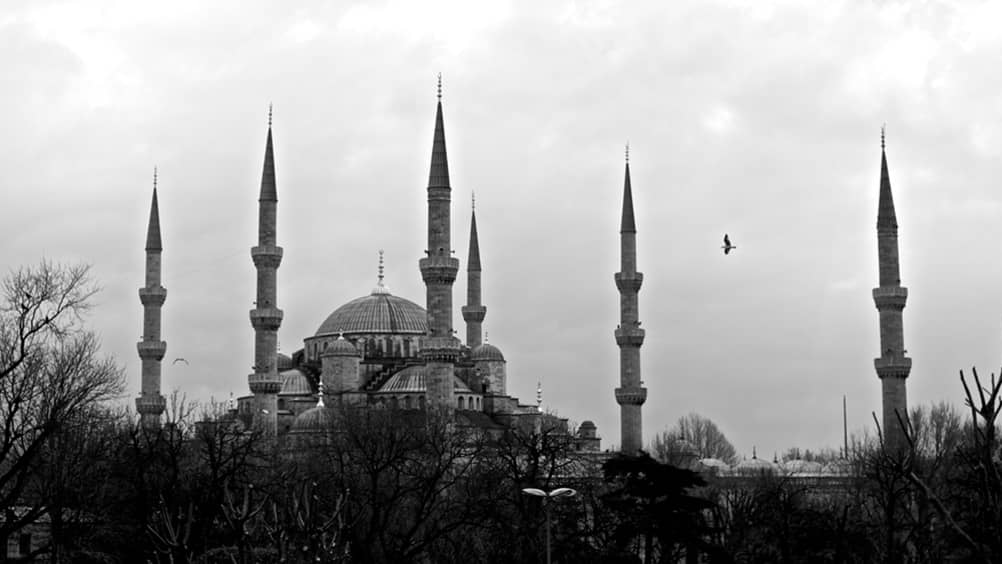 Photography Freek Zonderland
The Sultanahmet district is the heart of historic Old Istanbul, which 19th-century travellers used to call "Stamboul." The old city is where you'll find iconic sites like Topkapı Palace, Ayasofya (Hagia Sophia), the Blue Mosque (Sultan Ahmet Camii), the Byzantine Hippodrome, Yerebatan Saray (Basilica Cistern), Binbirdirek Cistern, the Istanbul Archaeological Museums and the Great Palace Mosaic Museum. This is your ideal base for sightseeing in Istanbul—just don't forget to pack your walking shoes.
Day trip to the islands or countryside
Though Istanbul offers a rich urban experience, peaceful escapes are never far away. Take a day cruise to the Princes' Islands. South of Istanbul in the Sea of Marmara, these islands were once a haven for exiled royalty and historic figures including Leon Trotsky. Here you'll find horse-drawn carriage tours (motor vehicles are not permitted), churches and monasteries, and quaint Victorian mansions. Ferries to the Princes' Islands depart several times daily from Kabatas.
For a unique countryside excursion, visit Polonezköy, which translates to "the Polish Village," a pretty village on the Beykoz-Şile road on the Asian side of Istanbul. Polish settlers took political asylum here in the 19th century. The area was established as a nature park in 1996, and the rolling hills and dense forests are prime areas for horseback riding. In the heart of town you'll find restaurants serving authentic Polish food.
Seaside and city strolls
For a scenic walk, stroll between Eminonu and Cankurtaran. Many of Istanbul's notable sites are also within comfortable walking distance. Near the Topkapi Palace, Gulhane Park ("House of Flowers") is the city's oldest park. Locals and tourists frequently stroll the wide tree- and flower-lined paths. Pick a spot in the tea gardens at the northern end of the park for views of the Bosphorus Strait and Sea of Marmara.
Four Seasons Hotel Istanbul at Sultanahmet