Weddings
Waters of Hualalai – "Wai Maoli o Hualalai"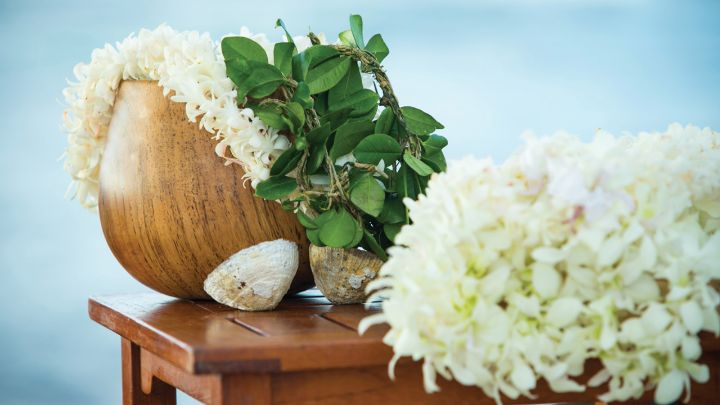 This package includes:
Choice of wedding location site
Set up of teak chairs for all wedding guests
Tropical fruit-infused water station for guests
Four Seasons wedding manager to assist with coordination and planning
Assistance in arranging a marriage license appointment
Traditional Hawaiian officiant
Hawaiian duo for up to two hours
Conch shell blower
Solo hula dancer for one hour
Consultation with florist
USD 500 floral credit
6,000 of seasonal white blossoms sprinkled at wedding site
Natural 'Ohi 'a wood arch with floral décor
Three-hour photography package
Three-hour videography package
Bottle of champagne on wedding night
Romantic dinner for two under the stars with wine pairings
Steaming of couple's wedding attire
Resort sedan transfer from/to the Kona International Airport
Components are subject to change without notice.

*All florals from local growers with natural finishes.

**About Hawai'i Legacy Hardwood: Through its Hawaiian Legacy Restoration Initiative, Hawai'i Legacy Hardwood is working with Four Seasons Resort Hualalai to return to native forest on 1,000 acres (405 hectares) of its 2,700-acre (1,093-hectare) sustainable koa project. Located on the slopes of Mauna Kea, this historic site was once a majestic koa forest and the personal property of King Kamehameha I, the first king of Hawaii. Hawai'i Legacy Hardwood is utilizing old-growth koa trees still residing on the property as the seed source for all Legacy Trees in an effort to return this tropical forest to its former glory.