You might imagine Hawaii's climate to be nothing but an endless summer, but it actually features 11 of the world's 13 climate zones, each with its own unique ecosystem. In just one afternoon, you can experience humid tropical zones (perfect for growing fruit and honey blossoms), semi-arid hills (where hearts of palm thrive) and temperate regions at higher mountain altitudes (where farmers grow coffee beans and world-class chocolate).
Locally Sourced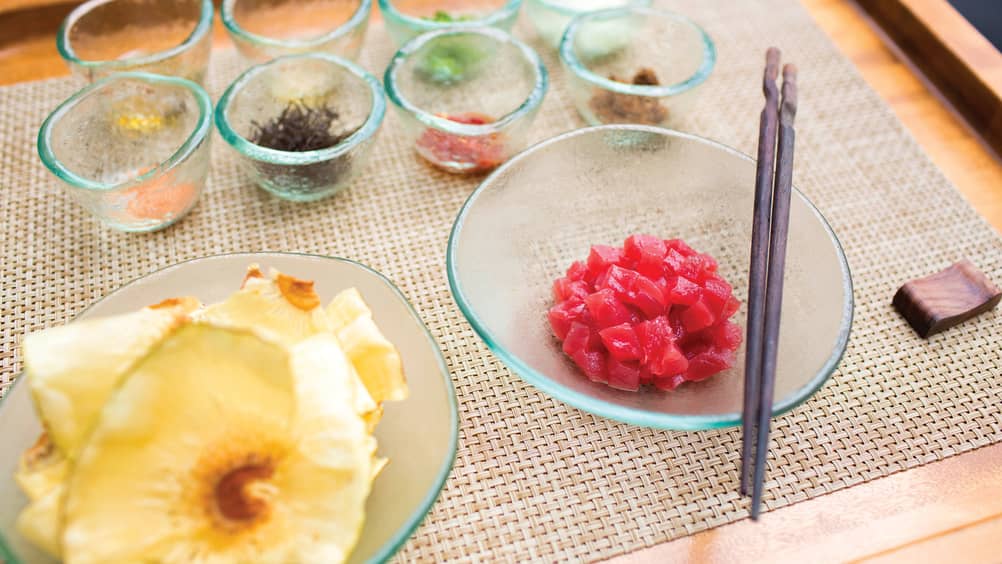 What does this rich diversity spell for the menus at Beach Tree, 'ULU and Hualalai Grille? A bountiful harvest of ingredients – some 75% of the food at the Resort is sourced locally. "Most of these ingredients never travel more than 30 minutes to arrive to us," says Chef Massimo Falsini, "and they have never been stored in a chiller, on top of that."

Indeed, we challenge every dish for regionality, right down to the ingredients for our marinades and sauces: local honey or Maui brown sugar instead of processed white sugar, Maui onion instead of shallots and local soy whenever possible.
Sustainable Proteins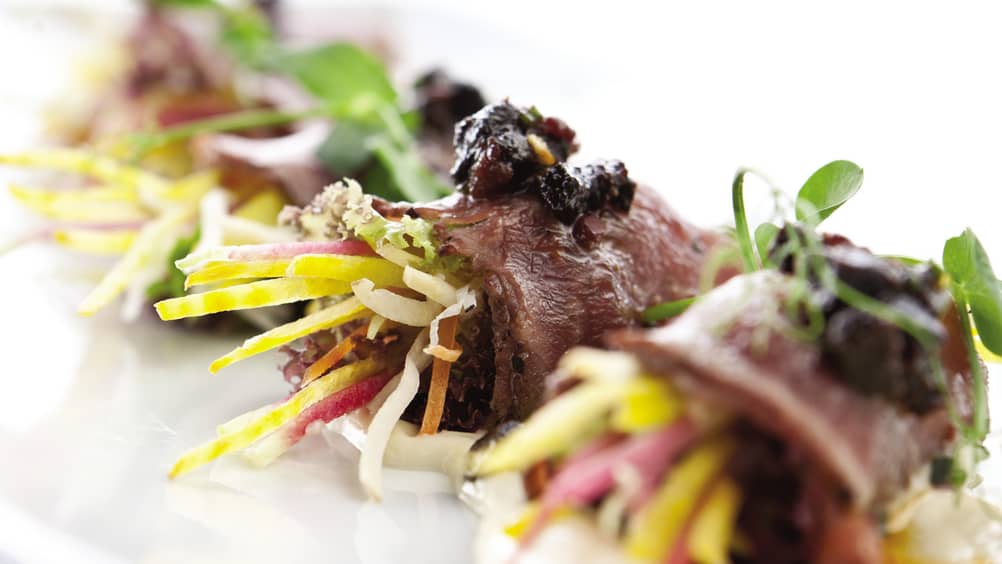 We're constantly striving to go even further. We've recently circulated a wish list to local farmers, of items we can currently get only from the mainland. In the meantime, we buy our grass-fed meats from Kulana Foods, a nearby butcher and consolidator that works with several local ranches and dry-ages one whole carcass for us each week. We also feature local wild boar that graze the macadamia nut fields nearby. Our main goal is to promote sustainability through more responsible beef consumption and other farming methods.
Saltwater Succulence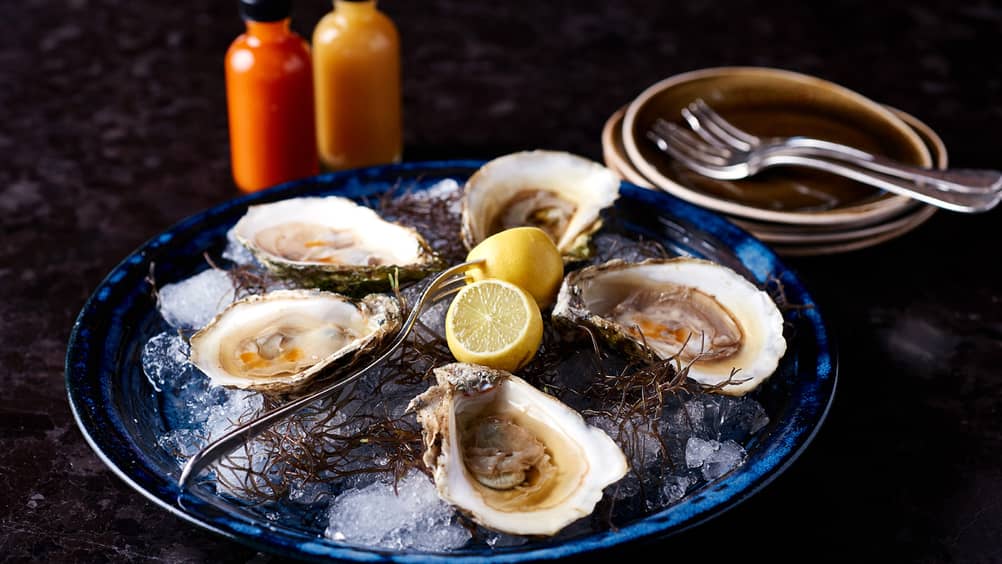 Much of our sustainable seafood comes from the Natural Energy Lab of Hawaii's (NELHA's) aquaculture farms, where cold, nutrient-rich seawater is pumped up from 2,000 feet (610 metres) below. At Four Seasons Resort Hualalai, our staff is dedicated to the freshest possible foods. This is why we cultivate organic oysters fresh from our own property in our custom saltwater lakes and ponds maintained by marine biologists for sustainable farming. At any given time, we stock around 20,000 East Coast oysters ready to harvest for a continuous supply year-round, and our chefs and biologists work together to control the salinity of our oysters for the most delicious dishes possible. As a special treat this December, we will also have around 20,000 Pacific oysters with a unique flavor for dishes this festive season.
The Freshest Herbs and Produce
We also cultivate fresh ingredients from our herb garden – Japanese eggplant, bok choy and the Hawaiian chili pepper used in ULU's famous "Hot Damskey" sauce. Chef Falsini and the team caring for the gardens meet regularly to incorporate fresh produce and herbs into the menu. Although the garden does not produce enough to sustain the Resort's restaurant, many dishes incorporate the garden's crop.
With such a bountiful Hawaiian harvest, Four Seasons Resort Hualalai is dedicated to what Chef Falsini calls the "magical transformation from live ingredients to plated works of culinary art."