Room Rate
Best available room rate. Our most flexible option.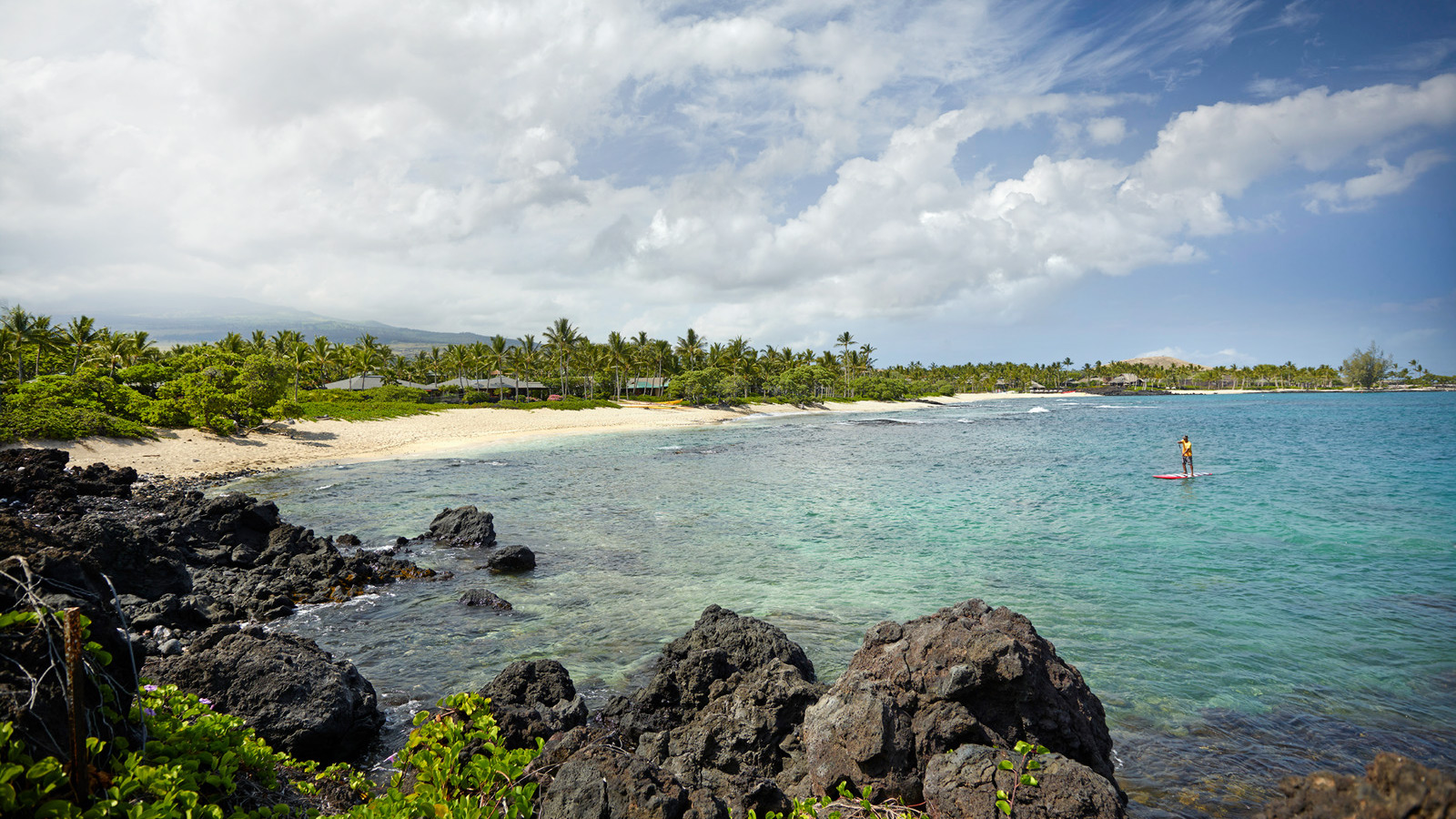 The island of Hawaii has some of the clearest waters in the world. The views of the turquoise waters make jumping in for an underwater adventure enticing and a must-do while on the island.
Great Day for a Beach Day

Some of the most picturesque beaches in the world are just a short drive away from the Resort. All up and down the Kona-Kohala coastline are pockets of paradise, nestled within the dramatic lava rock surroundings. Nearby beaches include the iconic Hāpuna Beach and Kua Bay, which are consistently voted as the best in the world. These beaches are easily accessible by car, though some neighboring beaches need 4x4 capabilities to access.
Hawaii Island Snorkel Experience

Jump on one of our trusted partners' tours of the many amazing bays along the west side of the island. Choose from a short four-hour tour, to a longer tour including lunch. Our concierge team has no shortage of recommended partners to ensure that you have an amazing, adventurous viewing of the beauty underneath the turquoise waters of Kona.
Marine Life Tours

Every day, just a step off the Island shores, the ocean is alive with animal activity. Dolphins travel along the Kona coastline, jumping and playing in the pristine blue waters. Jump in and listen to these playful mammals from underwater or view from the boat – whatever way you prefer, you will be entranced by these amazing creatures.
Deep Sea Fishing

Kona is known as the "mecca" of sport fishing in Hawaii. This is largely due to its close proximity to a huge ocean drop-off which descends thousands of feet to the ocean bottom, inviting fish of all kinds to the waters of Kona. A day of sport fishing is an unforgettable addition to your Hawaii vacation.