Room Rate
Best available room rate. Our most flexible option.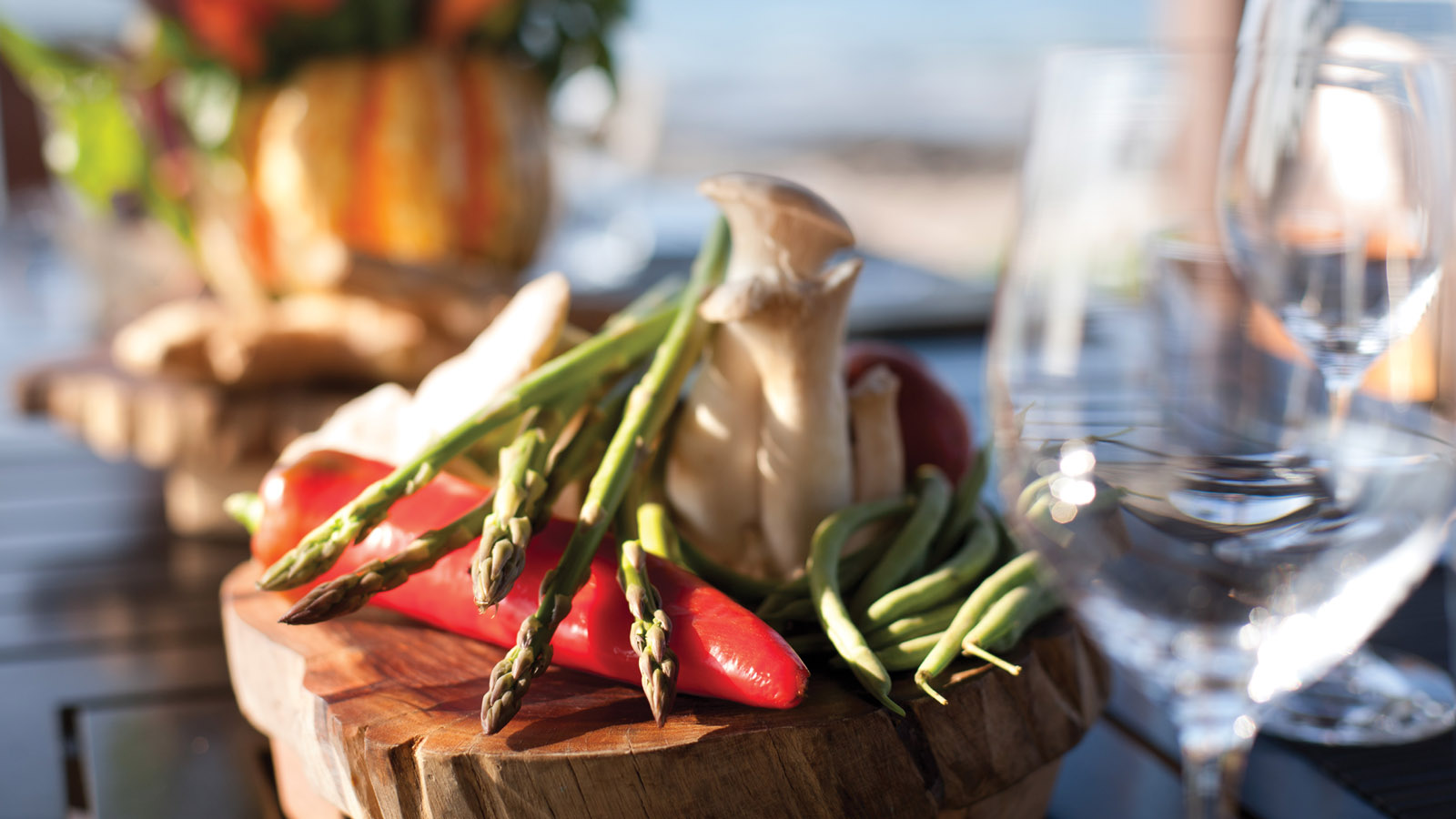 The island of Hawaii has an extensive amount of terrain for farming and ranching. With this amount of land, there is no lack of sustenance produced right here on island. Learn about these unique endemic features to give you a full circle experience of the island.
Farmers Markets

Located at 2,600 feet above sea level, Waimea is known for its rolling pastoral hills, cooler climate and misty rain. Local farmers, bakers, curators and artisans gather at biweekly farmers markets. The Concierge can provide driving directions and hours (30 miles north of the Resort).

The Hilo Farmers Market is a must-see experience when you are on the Big Island. Over 200 local farmers and crafters sell their produce, crafts, gift items, and tropical flowers in a festive outdoor atmosphere that recalls back to the old "plantation" days of early Hilo. Located at the corner of Mamo Street and Kamehameha Avenue in historic downtown Hilo, it's open all year round.
Big Island Abalone Company

Big Island Abalone Company operates one of the largest aquafarms in the world (10 acres) to serve the world market for premium, live abalone. Big Island Abalone Corporation (BIAC) produces Kona Abalone, a premium stock of Ezo (Japanese Northern) abalone. The quality of Kona Abalone is highly praised by many chefs and served at many top-end restaurants in Tokyo, Waikiki, Las Vegas, Los Angeles, San Francisco and New York. Interested in learning more? The Concierge will assist in setting you up on a guided farm tour (located just 12 miles south of the Resort).
Coffee Farms

Coffee is the crop that the Island of Hawaii – and Kona in particular – is internationally known for. See where your morning cup comes from by visiting one of Kona's farms, many located within 30 miles of the Resort. There are options to drive to farms and have a self-guided tour day, or to book a guided tour. The guided tours will not only take you to sample some of Kona's finest coffee, but also give the history of the crop on the island and how the geology and climate contribute to Kona coffee's one of a kind flavor and aroma.