My Four Seasons
Tai Chi with a Master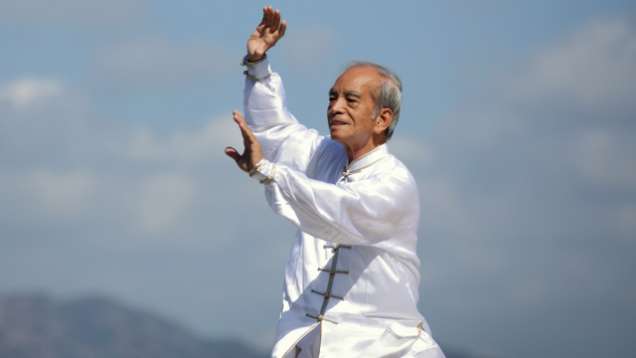 There's no better way to energize your body each morning than with the ancient Chinese art of tai chi. And if you want to try it for the first time, there's no better place than overlooking Victoria Harbour with our resident tai chi master.

A charismatic life-long tai chi devotee, William Ng is a noted expert and can count Tony Blair among his satisfied clients. Each Saturday and Sunday, he can be found on our 6th floor Pool Terrace where he teaches the slow, controlled and continuously flowing movements designed to invigorate the body and mind.

And once you've balanced your body's ying and yang over the hour-long session, you might notice increased strength and flexibility, improved balance and circulation and countless other benefits. If so, you can thank Mr. Ng, as well as thousands of years of rich Chinese culture.
More Four Seasons Stories