Hong Kong isn't all concrete skyscrapers and mega-malls. Away from the bustle of the financial district and neon-soaked Lan Kwai Fong, the area around Hollywood Road has come alive with indie-spirited businesses. Ambling about the steep streets south of Hollywood Road (hence the district's nickname, SoHo), you will find boutiques championing Hong Kong's emerging designers, small galleries showcasing local and international talents and demitasse-size cafés where expats and local tastemakers mingle. Add popular eateries and fun watering holes, and you'll see why this compact area (as well as the adjacent quarters) should be on every visitor's itinerary.
Shop at PMQ
35 Aberdeen Street
A former dormitory for police officers and their families (the name stands for Police Married Quarters) has been reincarnated as a complex of 100 retail spaces and artistic studios. A decidedly cooler and more diverse alternative to Hong Kong's malls, PMQ boasts galleries, designers, eateries and boutiques, many of which you won't see elsewhere. "I love the fact that it is a very different kind of shopping, promoting small, quaint and local boutiques instead of all the big brands," says Cecilie Larsen of Bamboa, which carries home décor objects made of locally harvested bamboo.
Explore the corridors, and you may find a pop-up bookshop or a jeweller specializing in products created on site by a 3-D printer. Spot vintage curios at Museum Context, or satisfy your sweet tooth with a macaron from Phoenix Sweets. If you tire of browsing art inside PMQ's galleries, the outdoor courtyard hosts a rotating series of exhibitions.
Caffeinate at Common Ground
19 Shing Wong Street
Many cafés have sprung up in the area, and Common Ground leads the pack thanks to its owners: Hong Kong's best-known food-loving twins, Caleb and Josh Ng. A cosy hangout that also displays quirky accessories by homegrown designers, this café is a good pit stop for a salad, espresso or salted hot chocolate.
Taste test at Tate
59 Elgin Street
Offering two elaborate tasting menus (six or nine courses) every night, this bright and elegant restaurant marries French culinary techniques with Japanese precision. Expect dishes like foie gras chawanmushi, steamed inside a teacup and topped with sweet corn foam. Owner Vicky Lau ranks among Hong Kong's top female chefs, having earned a Michelin star within months of Tate's opening.
Sip and savour at Yardbird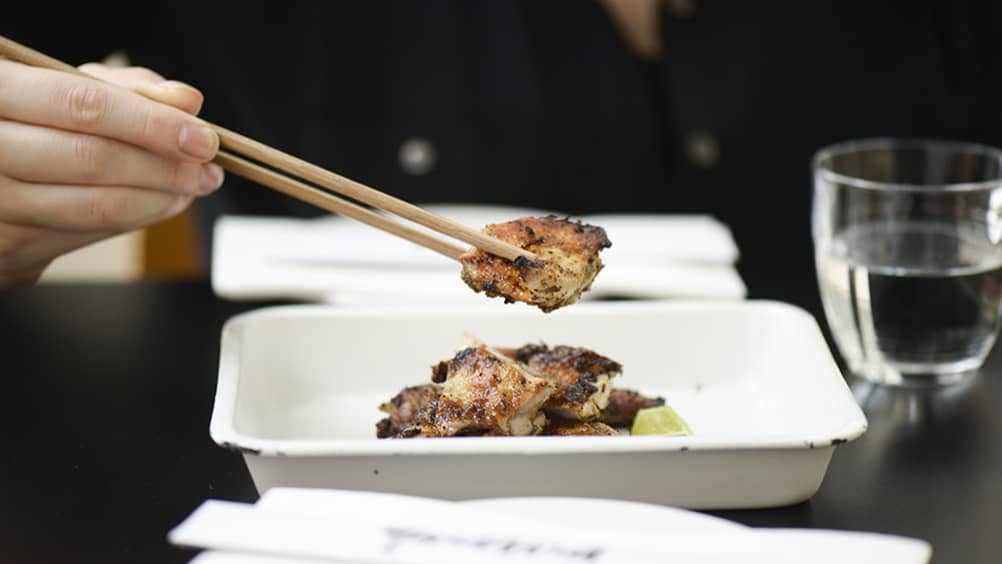 Photography Jason Michael Lang courtesy Yardbird
33–35 Bridges Street
Can a humble chicken skewer rise to worldwide fame? This yakitori specialist has made a name for itself with an inventive menu that incorporates every part of the chicken. Alongside the yakitori and tempura offerings is a cheeky beverage menu that brings together Japanese whiskies, craft brews (think shochu made with Stumptown coffee) and playful cocktails like the Jolly Rancher, a combination of shiso-infused rice liquor and watermelon.
181–199 Hollywood Road
Five minutes' walk west from PMQ will take you to one of Hong Kong's few private museums – and arguably the best. Showcasing the personal collection of a local tycoon, this museum is home to priceless antiques from China. The entrance is deliberately obscure, hidden among the vintage shops that still reside along the so-called Antique Row, but a visit to the museum is well worth the search.
Explore PoHo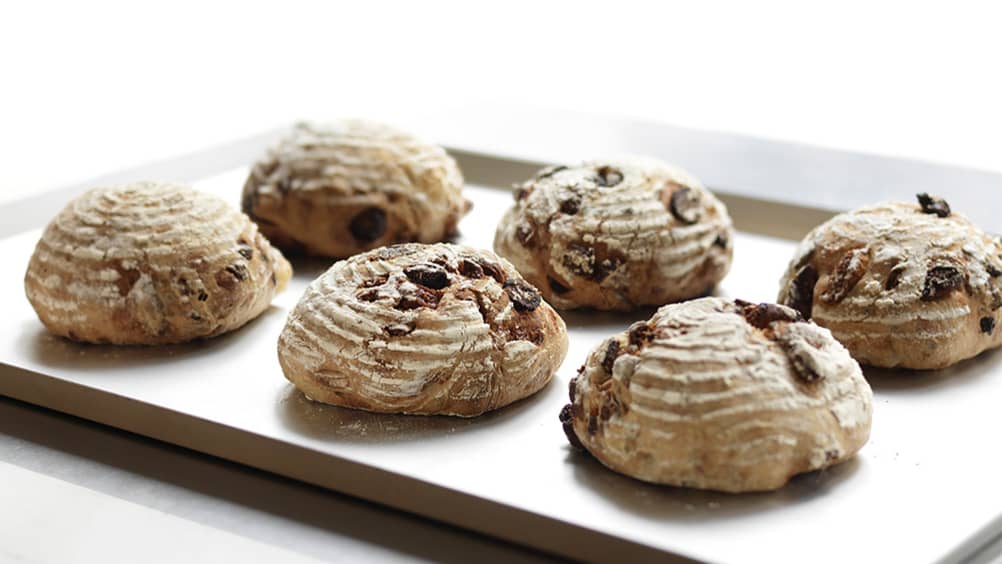 Photography Jonathan Leijonhufvud
SoHo's younger, quirkier next-door neighbour is somewhat facetiously referred to as PoHo, because many of its buildings' names start with "Po," meaning "treasure" in Chinese – fitting, since this tiny area around Po Hing Fong cul-de-sac, Pound Lane and Tai Ping Shan Street brims with gems. Between dry-goods stores, traditional paper shops and even coffin makers, you'll find cafés, cool sneaker shops, Australian exports like Aesop, and Po's Atelier, an artisan patisserie. Our tip? Fold the map away and lose yourself.