Guest Rooms (5)
Our stylish and well-appointed Guest Rooms offer the very best in comfort and privacy, while providing a peaceful retreat in which to relax and unwind throughout your stay.
Suites (5)
Ideal for both business trips or family vacations, these expansive Suites provide all the extra space you could need for your stay, with separate sleeping and living spaces.
Featured Amenities
Complimentary premium Wi-Fi
Smartly designed spaces with state-of-the-art technology give you ample space to unwind and refresh.
Interior Design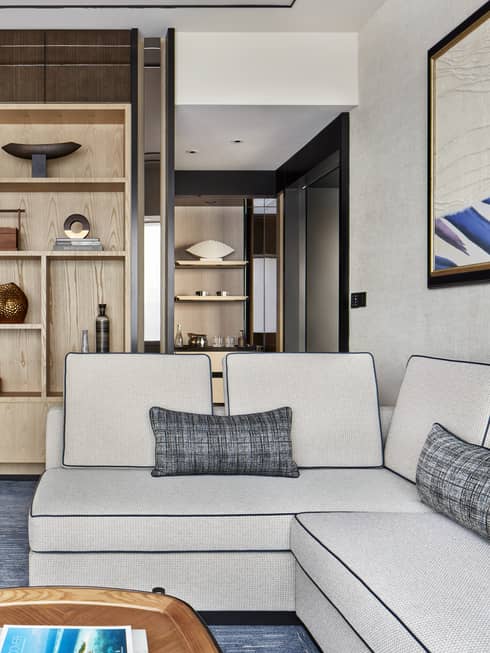 An Urban Sanctuary
Contemporary elegance and Chinese architectural elements, inspired by the rich culture and heritage of Hong Kong, are presented in a lyrical flow that captures the comfort of home.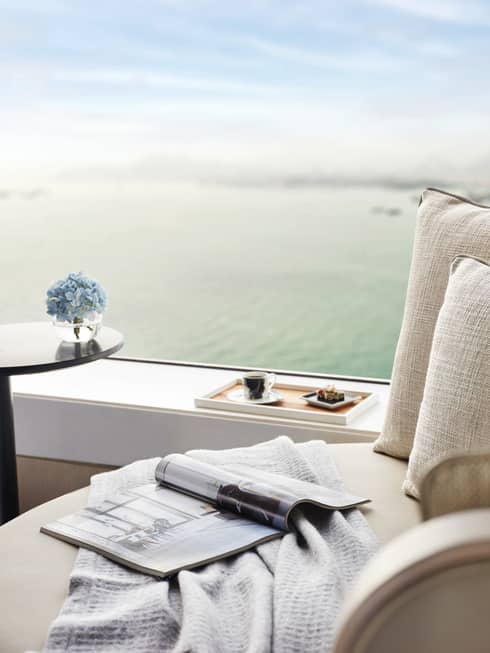 Rooms with a View
Through vast picture windows, we bring the outside in. You'll be enchanted by views of Victoria Harbour, Kowloon, the Peak and the city that fill your guest room or suite.