On-Site Activities
Canal Boating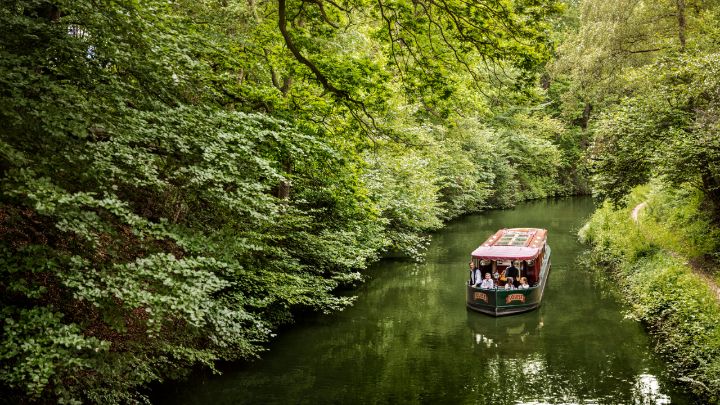 On the picturesque Basingstoke Canal, which runs through the Hotel's Estate, guests have the opportunity to enjoy a memorable experience on a luxurious 17-metre (56-foot) canal boat. Available for hire from 10:00 am to 10:00 pm, the boat offers endless possibilities no matter the weather, with heating and air-conditioning ensuring a comfortable on-board temperature year round.

Just the two of you? Why not enjoy a candlelit night cruise? With its log-burning stove and intimate feel, the boat provides a unique setting for an unforgettably romantic evening.

With family and friends, savour a meal for up to eight around the galley table. Our home-style menus are sure to provide a fun experience, with your every need being taken care of by your attentive Four Seasons crew.

For larger gatherings of up to a maximum of 20 people, the canal boat provides a wonderful view for cocktail and canapé receptions.

The boat also makes a wonderfully original Hampshire meeting venue, inspiring creative thinking in a boardroom setting for eight, or a theatre setting for up to 15.

Half-day hire is for three hours and full-day hire is for six hours. For more information, please contact the Hotel directly.