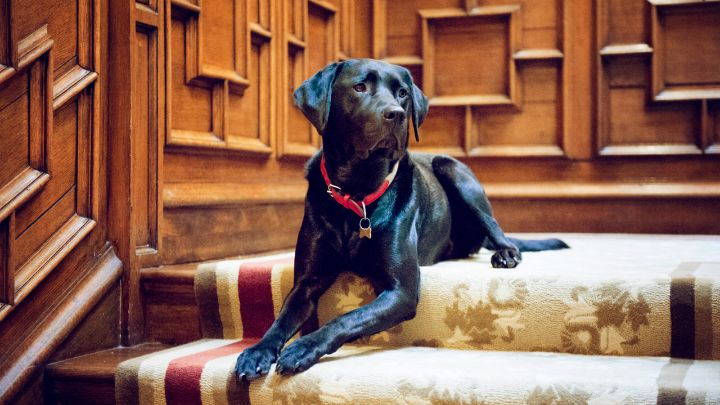 We would be delighted to have you and your pet as our guests. To ensure a comfortable stay for yourself and all fellow guests, the following guidelines should be observed:
Your dog can be accommodated in the room provided that they do not exceed the maximum weight of 30 kilograms (66 pounds), are fully house-trained and are at least 6 months old.

Dogs are not to be left unattended in bedrooms. Dog-sitting can be booked via the Concierge Desk.

We regret that dogs are not allowed in any areas serving food or beverage, nor are they allowed in the Spa or Pool areas. This exclusion does not apply to guide dogs.

A one-time fee of 35 GBP per stay will be charged to your room to cover deep cleaning, the use of a lovely dog bed, dog dishes, a packet of food and personalised spring water on arrival.
Further information about travelling with your dog and details of our full Pet Policy can be obtained from our Reservations Team at +44 (1252) 853029.