My Four Seasons
Literary Hampshire with Four Seasons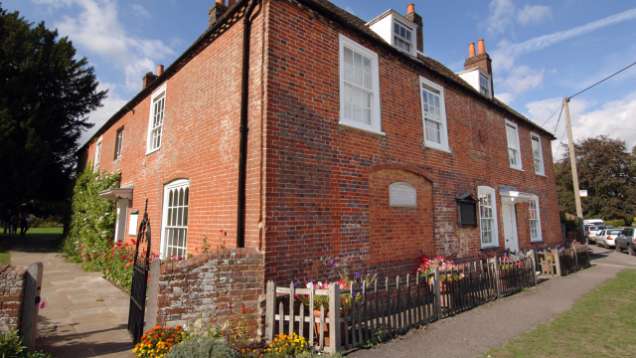 The beauty of Hampshire's countryside has inspired many of England's beloved authors, and Four Seasons Hotel Hampshire makes for the perfect English country house hotel – providing base to explore the many sights in which these authors lived and created their world renowned characters and tales.
Fans of England's literary heroine Jane Austen can delight in following her footsteps, from visiting Steventon, the village in which she was born, to picturesque Chawton where she lived and her final resting place in the historic town of Winchester.
Austen's house in Chawton, near Alton, in which she lived with her mother and sister for many years, is open to the public as Jane Austen's House Museum. Visitors are welcome to wander around the cottage, featuring replica wallpaper and Regency style furniture including Austen's original writing desk, where she wrote her novels Emma, Mansfield Park and Persuasion and revised manuscripts of classics such as Pride and Prejudice and Sense and Sensibility.
Up the road from Jane Austen's House Museum is the grand manor of Chawton House, previously owned by Austen's brother Edward. Today, Chawton House is known as Chawton House Library, the Centre for the Study of Early Women's Writing. The house and gardens are open to the public to discover the historic setting.
2017 marks the 200th anniversary of Jane Austen's death, and the county is celebrating Austen's creativity and talent by hosting various exhibitions and events in Hampshire.
Contact our Concierge to find out more about all Jane Austen events taking place this year.
Another of England's famous writers, Charles Dickens, resided in Hampshire, in the city of Portsmouth. Author of classics including A Christmas Carol, Oliver Twist, Great Expectations and A Tale of Two Cities, Dickens' small terraced house is open today as Charles' Dickens' Birthplace Museum. The house, similar to Jane Austen's, features furniture which would have been favoured by the Dickens' in the Regency era and the House hosts various events throughout the year, including special readings of Dickens' work from the month of April until September. Portsmouth Tourist Guides also welcome visitors to take a journey of Victorian Portsmouth and discover where Dickens lived and worked, through Charles Dickens' Guided Walks.
Children and adults can discover the real Watership Down, based in the countryside area close to the village in Kingsclere, near where author Richard Adams grew up and located the story of his famous colony of rabbits, only around 30 minutes from Four Seasons Hotel Hampshire.
Visitors can experience the tale's original landscape on foot or bike, passing the real Nuthanger Farm, which plays a crucial part in the story, up the hill to Watership Down offering vast views of Hampshire – and the opportunity to catch sight of rabbits on the grassland!
For more information on discovering literary Hampshire during your stay or things to do in Hampshire, please contact our Concierge on 01252 853000 or concierge.hampshire@fourseasons.com.
Other Four Seasons Stories