My Four Seasons
A Millennium of History (and Counting)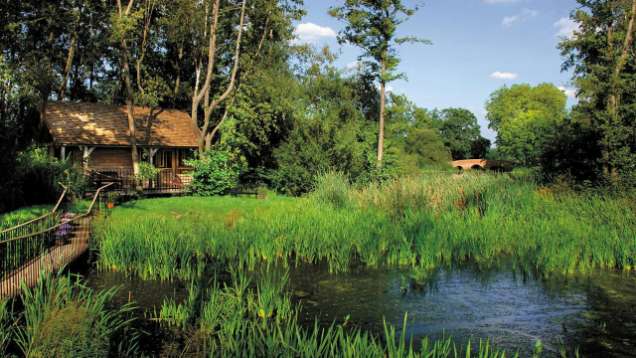 Nestled an hour from London in the English countryside, Hampshire has inspired royalty, bishops and writers for centuries. Hampshire, with its thatched-roof cottages, canals, winding tree-lined lanes, and country pursuits, is a beautiful example of a typical English hamlet that's not only reassuringly unspoiled, but also steeped in history.

Four Seasons Hotel Hampshire is located in the bucolic haven of Dogmersfield Park, an area first mentioned in the Domesday Book of 1086 as Doccemere feld, "the field by the lake where the water lilies grow."

At the Estate in 1205, the king ordered wine to be sent to Dogmersfield, "to be placed in the house of the Bishop of Bath." From that point on, this medieval palace passed between crown and church for many centuries. Most notably, Dogmersfield provided the backdrop for Henry VIII's initial meeting with the first of his six wives, Catherine of Aragon, just weeks before her arranged marriage to his brother, Arthur, then heir to the throne.

For two centuries, Dogmersfield Park passed from one generation to another until the 1950s, after which it was put to a variety of uses – from a school for girls to a home for Catholic priests – until Four Seasons took over the Estate in 2005. The manor and its 500 acres of grounds have been lovingly restored, and the result is a classically styled house equipped with modern hotel comforts.
Other Four Seasons Stories