My Four Seasons
Cantonese Cuisine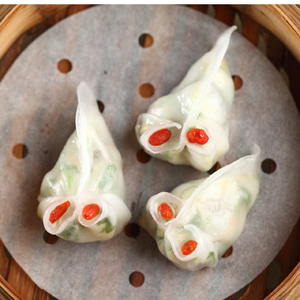 OTHER FOUR SEASONS STORIES
As Guangzhou emerges onto the world stage, many are still better acquainted with its colonial name, Canton – a vibrant trading port since the early 16th century.

Positioned at the crossroads of world commerce, Canton's influence is widespread – the Cantonese language originated here, and is now spoken by the majority of China's expat community.

But Canton's rich legacy is perhaps best appreciated through its food. Indeed, Cantonese cuisine includes some of China's most famous dishes, from delectable dim sum to roast suckling pig. It's why many culinary travelers are choosing Guangzhou over Hong Kong for their food-focused pilgrimages.

According to official sources, there are tens of thousands of restaurants in Guangzhou, more than in any other city in China. Ask our Concierge to guide you through the rich culinary topography, from "garden restaurants" near Yuexiu Park to sleek nouveau-Cantonese restos featuring all-organic poultry.

Not that you'll need to venture any farther than the Hotel's elevator. At Yu Yue Heen on the 71st floor, you'll find seasonally inspired Cantonese cuisine at Chef Mai Zhi Xiong's signature Chinese restaurant. Should you wish to take a break from the Cantonese flavours, you can also enjoy fine Western, Japanese and Italian restaurants, as well as cocktails, without leaving our premises. Whether you dine at the Hotel or beyond, one thing is for sure: you'll be at no loss for delicious food while in Guangzhou.