Restart Your Time with Four Seasons
Get away to the magical bamboo jungles with a special offer that includes savings on our...
Weddings
Wedding Planning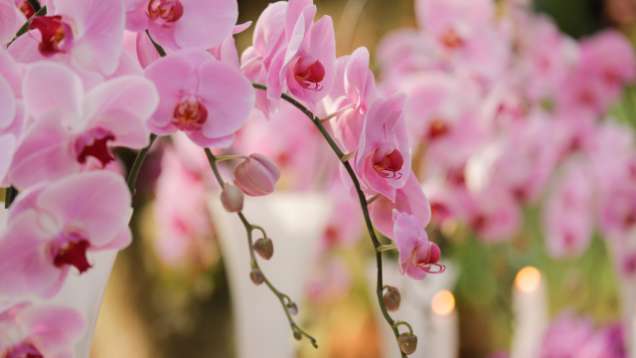 From the stunning scenic surroundings and charming elephant residents to delicate orchid blooms, Thai decorative accents and paper lanterns at Four Seasons Tented Camp Golden Triangle, each detail captures the romance and beauty of your stay. Choose traditional elements that reflect the culture of the region. Contact our camp manager to create a personalised experience that you'll remember for a lifetime.
Wedding Details AT FOUR SEASONS TENTED CAMP GOLDEN TRIANGLE THAILAND
Photography
Capture the spirit of your wedding with photos taken in one-of-a-kind settings. Board a boat and float along the Mekong River for a shot by the water. Ascend to the camp's peak for a mountainous backdrop. Or take some photos with our elephants. (These seasoned pros know how to pose!)
Flowers
Orchids, the iconic flower of Thailand, abound in this region. These delicate and lovely blooms are the perfect romantic accent for any wedding. Other tropical flowers are also readily available, as well as more traditional florals of all kinds.
Entertainment
Our camp manager can recommend appropriate music and entertainment options for your reception, including traditional Thai dancers, with their intricately designed costumes and refined movements.
Finale
Conclude your magical evening with the lighting of the Khom Loy (Thai fire lanterns). These 2-metre (6.5-foot) lanterns are made of delicate paper and bamboo with an oil-soaked paper wick. When lit during this spectacular ritual, the lanterns rise into the air, forming a chain of lights said to carry your wishes to heaven.