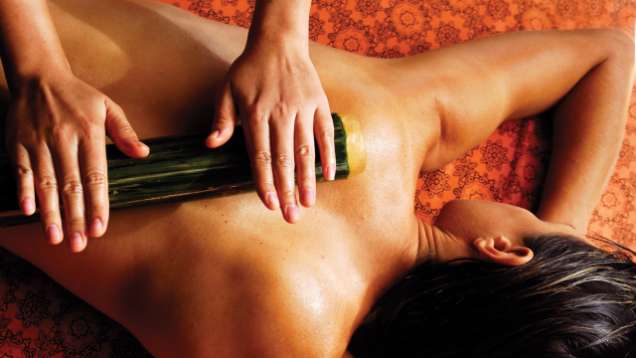 Surrounded by lush foliage and steeped in Thai tradition, the Spa at Four Seasons offers an opportunity to immerse your senses in the Golden Triangle experience. Crafted using bamboo and other natural materials, the Spa seems to blend into its environment, creating a true sense of escape. The menu of massages and body treatments is designed to invigorate or relax, whether after a day of elephant adventures with friends and family or in preparation for the big day.

Ingredients reflect the region, with fragrant kaffir lime, lemongrass and ginger, soothing scents of sandalwood and tangerine and nourishing coconut, macadamia and papaya. Exotic ylang-ylang and jasmine add a sensual note to treatments, which can be enjoyed in one of two open-air salas with double treatment rooms, perfect for couples. As well, treatments can be enjoyed in your own tent, which includes a massage bed for two on the terrace, for added privacy and convenience.

On your wedding day, enjoy the personalized service of a hairdresser in the privacy of your tent. The Tented Camp can connect you with professionals from the region who are able to provide superior beauty services for your special day.


View spa services