Meet Our Elephants
Our Elephant Philosophy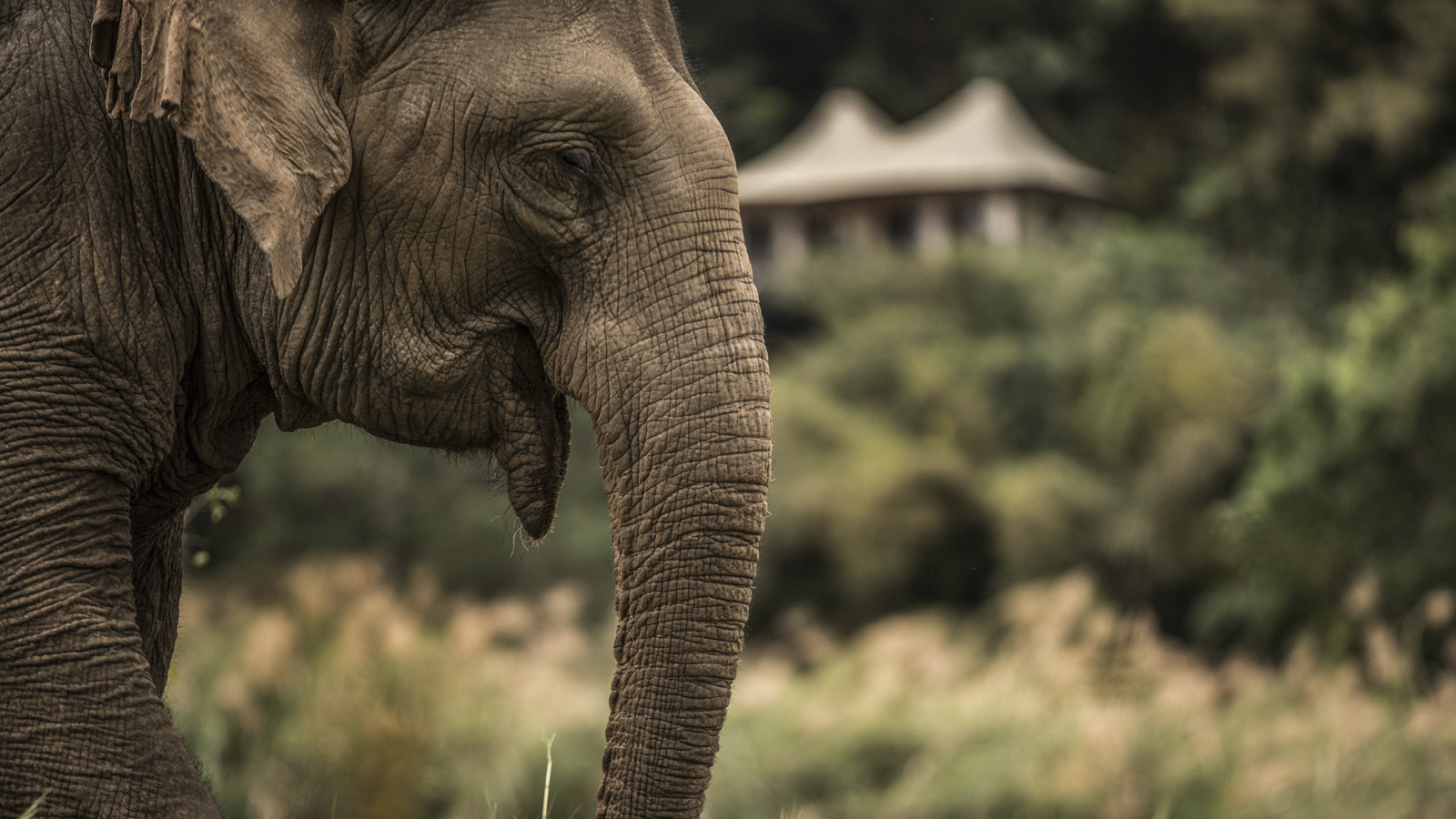 At Four Seasons Tented Camp Golden Triangle, we strongly believe that every elephant deserves a life of dignity. These magnificent creatures belong in the wild; but, unfortunately, this is not always possible. There are 3,500 non-wild elephants in Thailand alone — and not enough wilderness in which they can be safely reintegrated. That is why we are proud to partner with the Golden Triangle Asian Elephant Foundation, which has rescued over 20 elephants from Thailand's crowded city streets and is presently caring for them.
The rehabilitated elephants now lead happy, comfortable lives: they are well looked after by their mahouts, spend ample time in the jungle and enjoy a bath every single day. They are also encouraged to spend their time the way they like. For instance, the Camp's activities team is made up of social elephants who love to interact with people, while those who prefer solitude and quiet are left to snooze in the sun. We have found that this is the best way to honor the unique personalities of these wise, wonderful creatures. Don't just take our word for it — come meet the gentle giants and witness their joy for yourself.
The Foundation's focus is on keeping wild elephants free and safe, and rescuing non-wild elephants from cruel conditions. The organization does not breed elephants or take them out of the wilderness. An additional goal is to look after the dedicated care-givers who are instrumental in helping rescued elephants heal and adjust to their new circumstances. The deep mutual attachment that develops between rehabilitated elephants and their mahouts is apparent to all who observe them. The Foundation works closely with mahouts and their families to help them build financial independence, supported by Four Seasons Tented Camp Golden Triangle.
To learn more about the Golden Triangle Asian Elephant Foundation, read our interview with its founder, John Roberts.