My Four Seasons
The Real Golden Triangle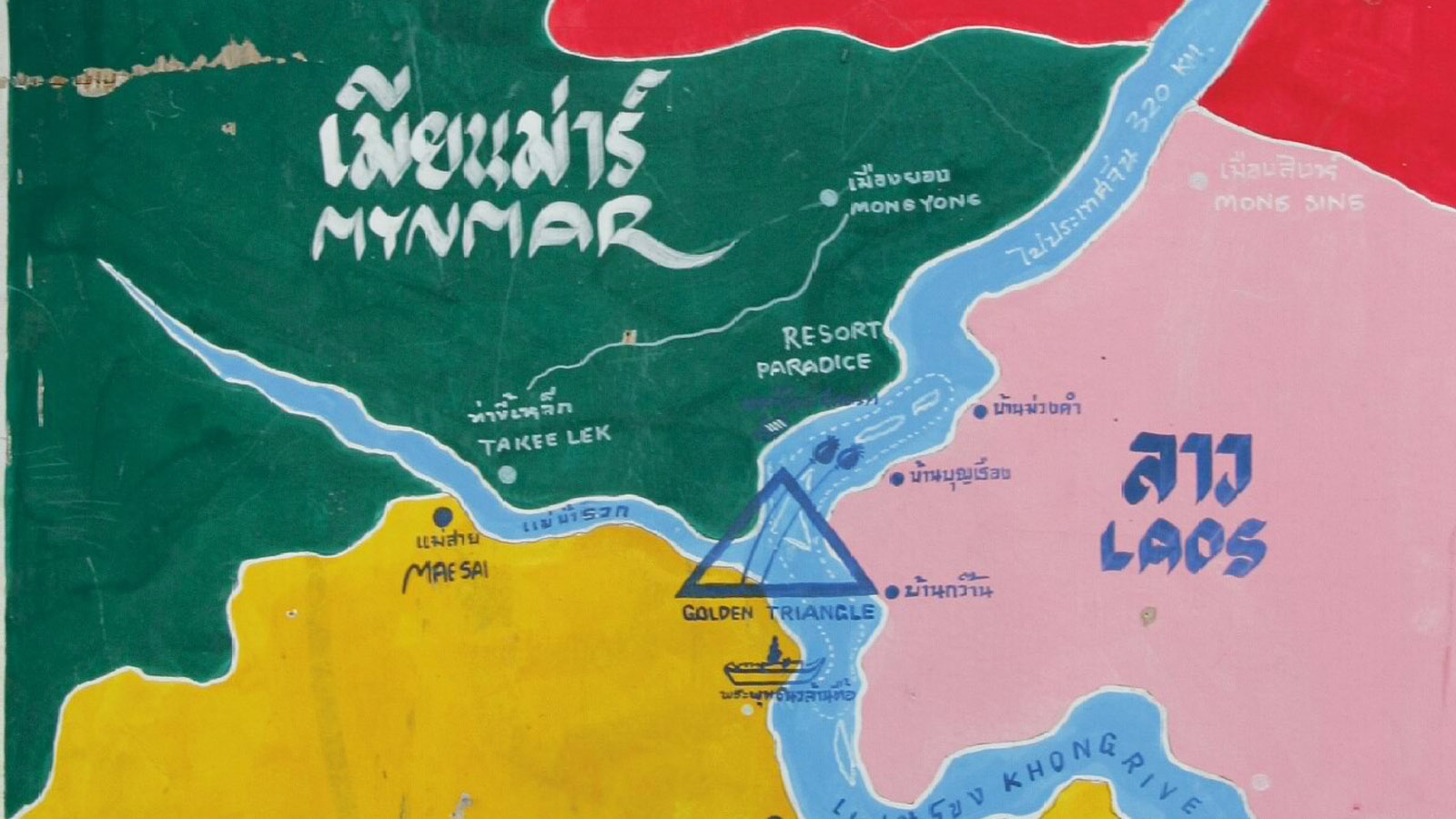 There are plenty of things to do in and around Four Seasons Tented Camp, but one excursion not to be missed is a visit to the nearby Golden Triangle. As the name refers to the intersection of Thailand, Myanmar and Laos, the trip brings you to a spot where you can view all three countries. One of the most popular routes is along the Ruak River in a long-tailed boat. Once the Ruak joins the mighty Mekong, you are at the Golden Triangle, the natural boundary that separates the three countries: Laos is to the east of the Mekong, Myanmar to the north of the Ruak, and Thailand to the west of the Mekong. If you were to continue along the river, you'd reach China in three days.

If you stop at Mae Sai, the Thai town that borders Myanmar, visit the hilltop temple and take a songthaew (tourist truck) to lookout points in the area. The trucks cross into all three countries.

Though the name Golden Triangle suggests something of beauty, it was actually inspired by the copious amounts of opium grown in the area. For decades, the Golden Triangle was the centre of Thailand's opium production and trade. It covered more than 958,296 square kilometres (370,000 square miles) and was home to several hill tribes whose members cultivated the crop, processed it into heroin, and smuggled it out. Boats laden with the drug would unload their cargo under cover of darkness, while in the nearby jungles and mountains warlords fought bloody battles over it. Not until the 1980s did the Thai government eradicate opium production. Cascading tea plantations have replaced most of the poppy fields that once covered the fertile mountainsides. And the old opium routes are now lined with luxury hotels, resorts and spas.

In the town of Sop Ruak, at the confluence of the Ruak and Mekong rivers, you'll find the only two opium museums in the world. The history of opium production is especially well documented in the larger and newer of the two museums, the Hall of Opium, which is just outside the town. There's even an exhibit on the opium wars between Great Britain and China. From Sop Ruak, you can go on a trek to some of the many tribal villages that are located nearby.

On your way back, another popular stop is the ancient town of Chiang Saen, which houses the 800-year-old temple Wat Pa Sak. It is also home to the Chiang Saen Museum, which exhibits a variety of local artwork, ranging from handicrafts made by people from the surrounding hill tribes to ancient Lanna-style artefacts.

So venture off to the history-rich areas that surround the camp. When you return, you're sure to be well versed on the real Golden Triangle.