My Four Seasons
City of Peace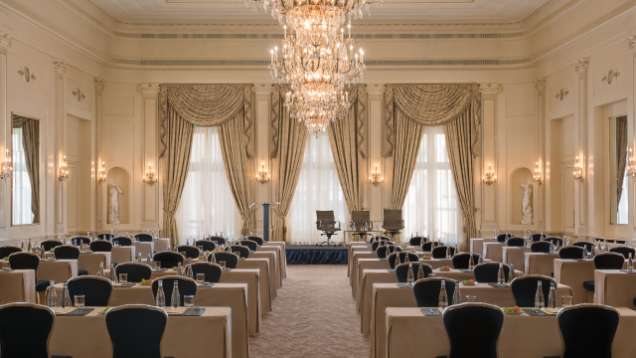 Entering the Salle des Nations, you may take pause to absorb the incredible sights within. With it's sparkling chandeliers, soaring ceilings and exquisite gilt mirrors, it can be a dizzying beauty. But this marvelous opulence is built on a foundation of amazing history.

The first General Assembly of the League of Nations was held, with 41 nations in attendance, in the Salle des Nations. Formerly the stables and carriage house, the entire wing of the hotel was renovated, and the ballroom specifically created for the diplomatic summit.

Overlooking the Hotel's tranquil courtyard, it is peerlessly elegant, and any event held in the Salle is not only an experience remembered for years to come, but an experience steeped in the history of peace.
More Four Seasons Stories